"I don't think of myself as a philanthropist. I think of myself as having the enormous privilege of sharing, and sometimes I get very emotional about it because … I wish I had more to give," said Lady Leslie Ridley-Tree. It was a foggy April morning when Santa Barbara Independent photographer Paul Wellman and I arrived at the home of the well-known Santa Barbaran to speak with her about, among other things, the Spirit of Entrepreneurship 2018 Rock Star: Life Achievement Award she will be receiving May 4 at the Hilton Santa Barbara Beachfront Resort (formerly Fess Parker's DoubleTree Resort). The honor is bestowed each year to a successful female entrepreneur who has made an "indelible impact on our community."
Clementine, a 13-year-old white fluff of a dog, was the first to greet us in front of the pleasant Montecito manor. A smiling Lady Leslie followed, looking smart in a pink dress and orange coat, a modest yet elegant outfit in a style reflecting the lady herself. Ridley-Tree showed us into her sitting room, which exuded old-world charm blended with mid-century California casualness.
During the interview, we spoke about her life, focusing mostly on what it's like to be the CEO of Pacific Air Industries (PAI), a multimillion-dollar airplane-parts distribution company and FAA-certified repair shop founded in 1959 by Ridley-Tree's late husband, Paul Ridley-Tree. Lady Ridley-Tree became CEO of PAI after her husband's 2005 death, commuting to the Chatsworth-based office three times a week. At 93 years old, Ridley-Tree remains the hands-on driving force behind PAI. In the 13 years under her leadership, the company has grown and thrived, which allows Ridley-Tree to pursue her passion ​— ​sharing her wealth with the people of her beloved Santa Barbara.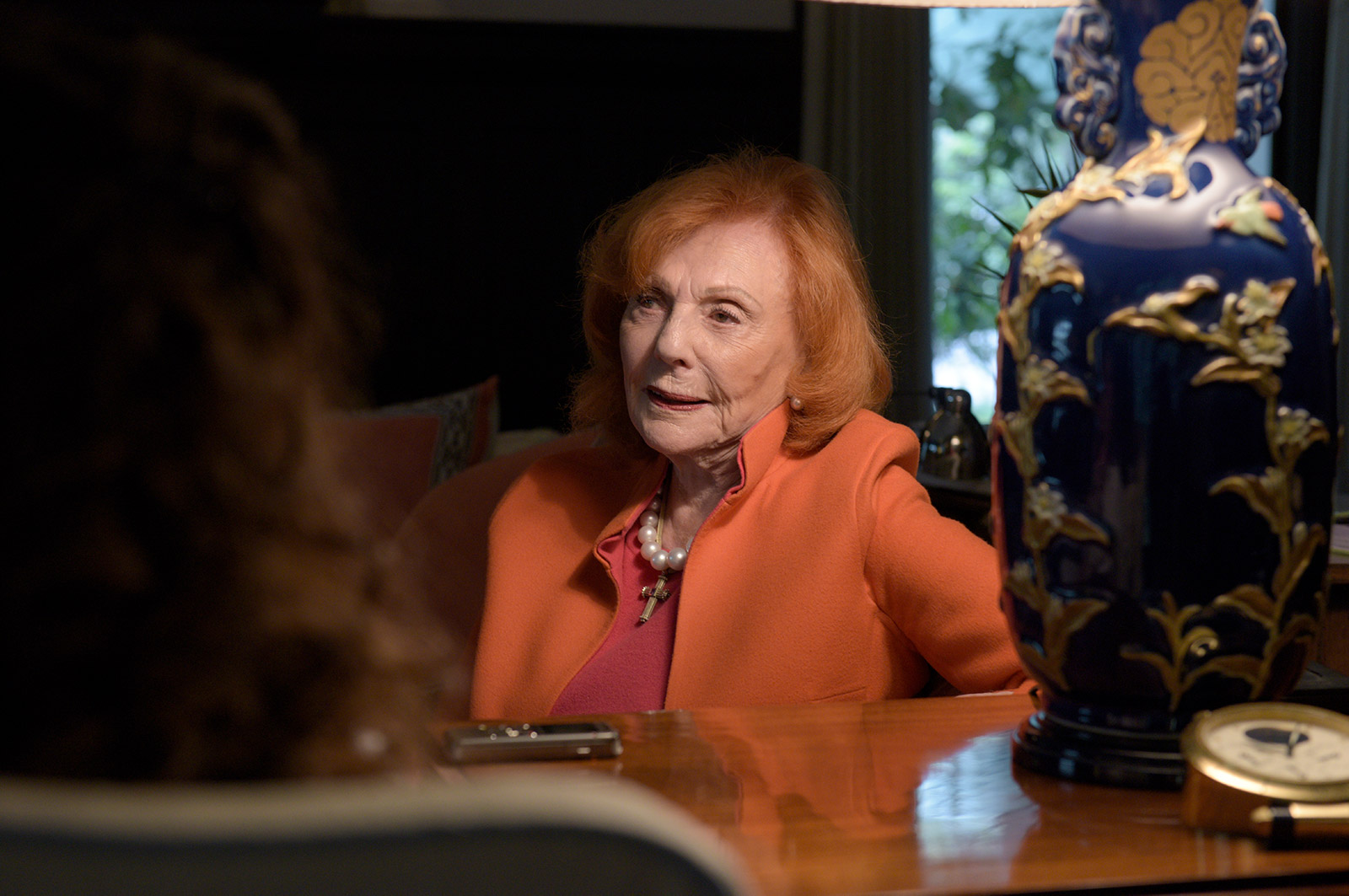 By Paul Wellman