The criminal trial against Plains All American Pipeline ​— ​the Texas-based company whose pipeline ruptured in 2015, allowing 142,000 gallons of oil to spill into the ocean near Gaviota ​— ​began this Thursday in the courtroom of Judge James Herman. Opening arguments remain weeks away, and attorneys for both sides have many pretrial motions to hammer out first.
Plains is facing joint prosecution from Kevin Weichbrod with the Santa Barbara County District Attorney's Office and Brett Morris with the California Attorney General. Initially, these two agencies had filed criminal charges against the pipeline company based on a 46-count criminal indictment handed down by the Santa Barbara Grand Jury on the first anniversary of the spill in May 2016. Of those counts, four were felonies, the rest misdemeanors. Since then, the case has slimmed down considerably.
Today, Plains is facing 15 criminal counts, three of which are felonies, the rest misdemeanors. Key to the criminal case against Plains is the assertion that the company knew or should have known that a stretch of its pipeline running along the Gaviota Coast ​— ​known as Line 901 ​— ​was so dramatically corroded that it posed an imminent threat of spillage. That the oil got into federal waters constitutes another felony. The bulk of the misdemeanor charges involve marine mammals and sea birds either killed or injured during the spill and subsequent cleanup.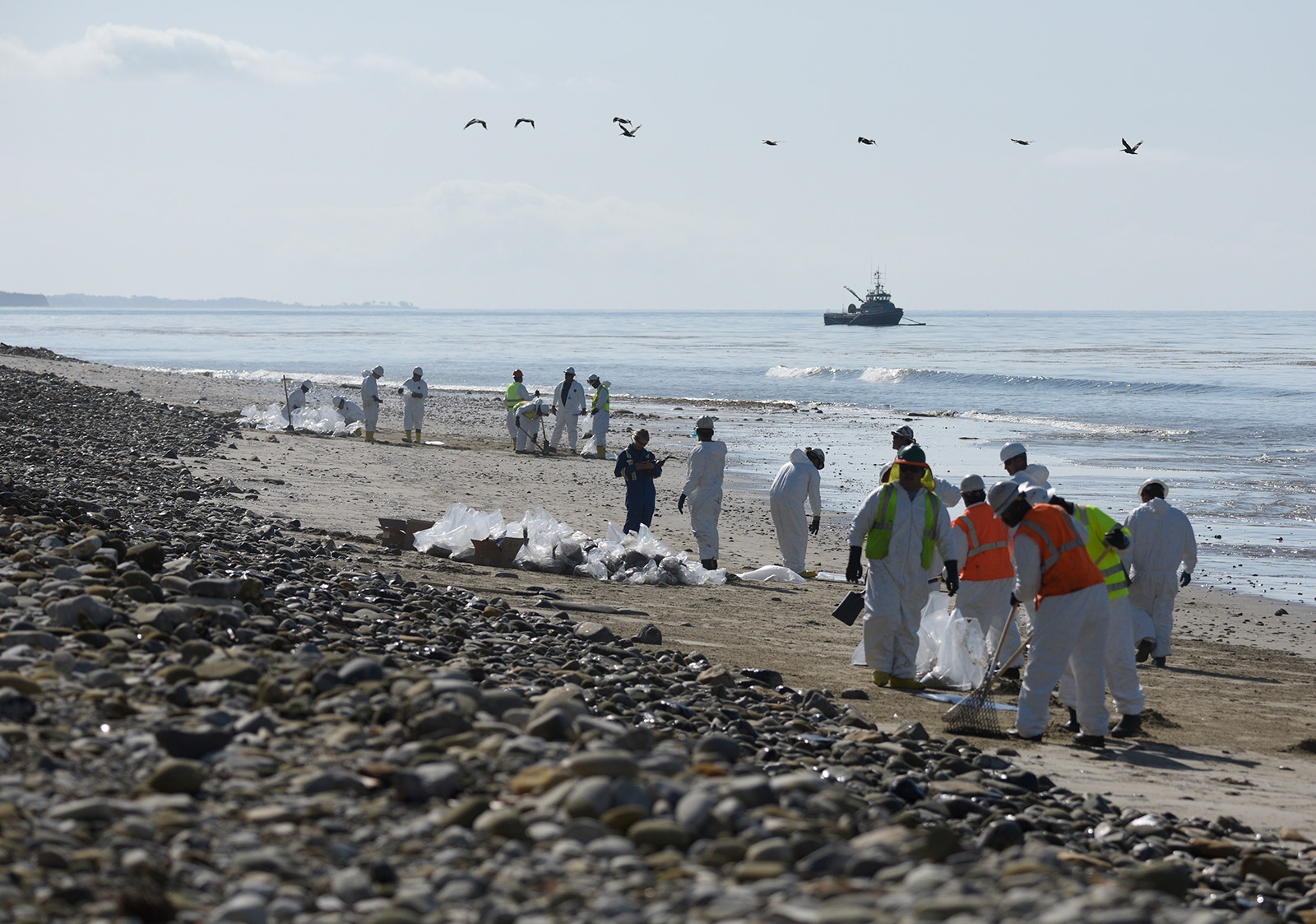 By Paul Wellman (file)