"It's important for girls to realize that even people who seem confident and seem like they've achieved some degree of conventionally defined success don't actually have it all figured out," says Karina Jougla, the keynote speaker for Girls Inc. at this year's Carpinteria Women of Inspiration luncheon.
Karina joined the organization when she was just five years old and, throughout her time there, received $35,000 in scholarships, which made it possible to go to her dream school, Columbia University. Since graduating two years ago, she's interned with the Clinton Foundation's gender-equality initiative and landed a full-time marketing job at Doctors Without Borders, among other accomplishments.
Karina is one of the most engaging young adults I've ever met. Over lunch, she diligently keeps notes of movies or books I reference, and appears to be in a perennial state of wonder and learning. "I grew up in Carpinteria, and found my voice at Girls Inc.," she explains to me firmly. "I went after everything then, and it's a lesson I carry with me."
Despite her poise, confidence, and high-achieving status, Karina says she struggled with ""imposter syndrome" at Columbia, doubting her accomplishments and persistently feeling like she'd be exposed as a fraud. "It wasn't that I didn't think I deserved being there," she tells me. "But I felt that everybody else had their lives more together."
And this is during the time when Karina spoke about women's rights during climate change at the United Nations, maintained a 4.0 GPA, served as a resident advisor for 120 students over three years, and worked on a fossil fuel divestment campaign that persuaded Columbia to drop its investments in the coal industry.
Karina majored in comparative literature, which required learning Spanish and French, and chose human rights as a thematic focus, wanting to go into the nonprofit sector. She realized that she could help nonprofits better explain their narratives in order to advance their goals.
"Girls Inc. and Doctors Without Borders, among others, attempt to portray their beneficiaries in a dignified and empowering way," she explains. "They avoid pity marketing." Upon graduation at Columbia, she received the Alumni Association Achievement Award.

During our lunch, I notice that Karina is extremely polite to the waitstaff. It turns out that she once worked at Esau's. "Everybody should work in the service industry once in their lives," she explains. "It's work that is underrated. There are people who work really hard but are not fully rewarded nor recognized."
As we say goodbye, this remarkable young woman tells me she's proud to come back to Carpinteria, but worries that she may be closing herself to bigger opportunities. "I'm starting to wonder that other scripts are possible," she tells me.
All I can say is : Watch out world, here comes Karina Jougla! She answers the Proust Questionnaire.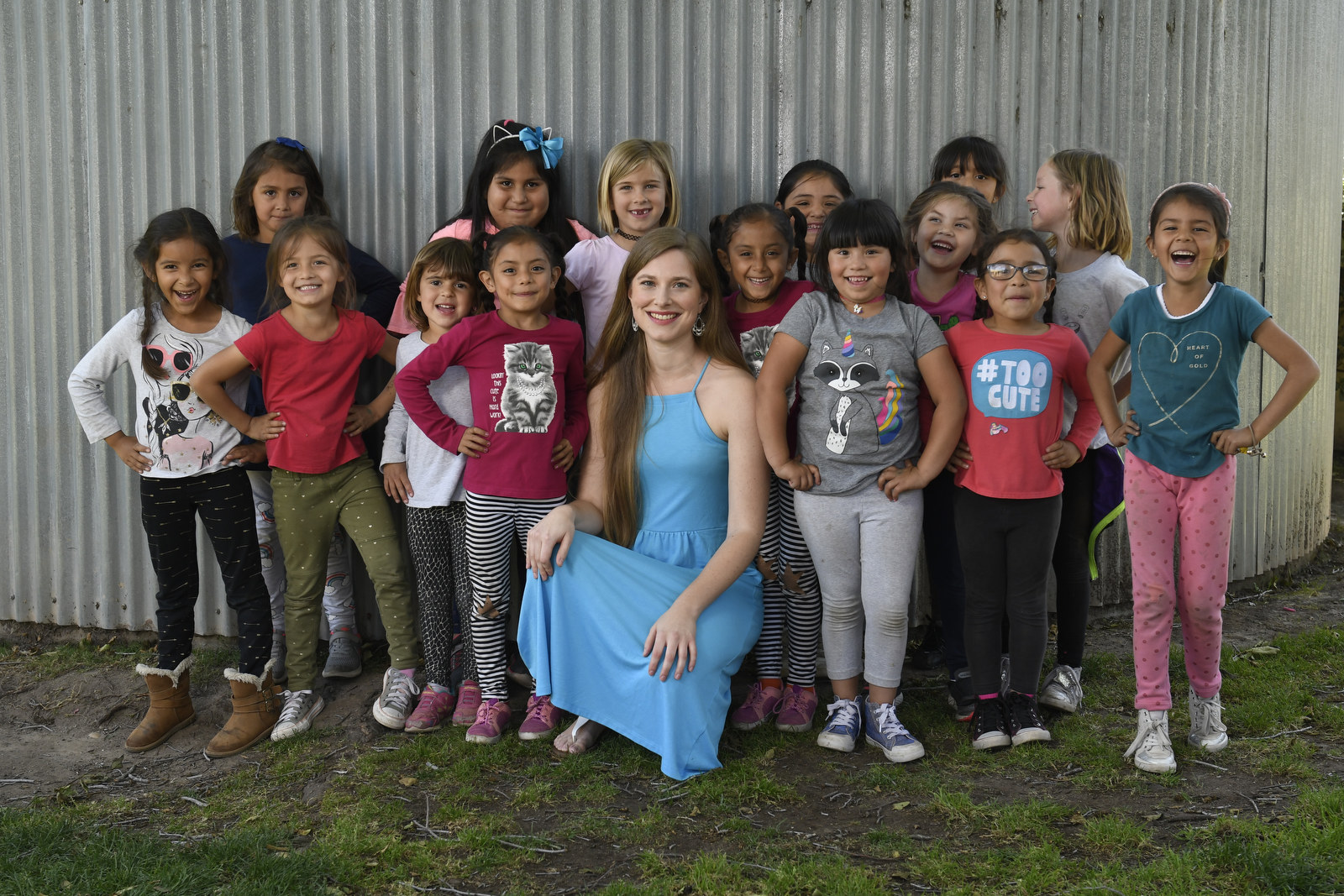 By Paul Wellman