Santa Barbara's longest reigning spirit of Fiesta has never twirled a flamenco skirt or fluttered a Spanish fan.
It is the horse, with its head held high, its coat gleaming under the August sun, that has always captured the deeper meaning of the Old Spanish Days celebration—an ode to the Californio culture where horses were loved second only to family. As one historian of Santa Barbara's Fiesta explained it, Old Spanish Days was never meant to be an exacting reproduction of that time between the Chumash civilization and the arrival of the Yankees, but instead "an attempt to capture the essential spirit of the time"—the time when California was controlled by Spain and then Mexico, when Spanish was the language spoken, and Santa Barbara was a close-knit pueblo where people dressed with flair, where music and singing was heard in every home, and where horses were honored and glorified.
And that honor is well-deserved, considering the remarkable evolutionary history of the horse, which originated in North America about two million years ago, long before any conquistador, señorita, or vaquero ever stepped foot here.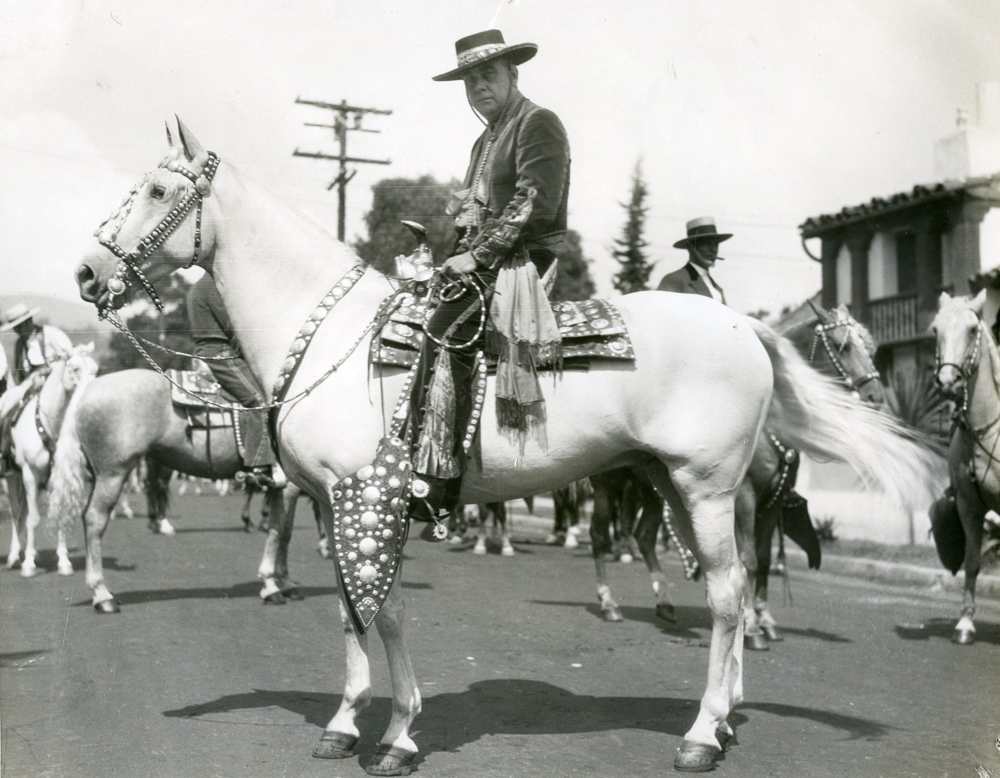 Courtesy of Santa Barbara Historical Museum