Far off to the west, the curious white launch pads of Vandenberg. Deep in the east, the elongated peaks of Figueroa Mountain. Almost everywhere in the foreground, the iconic vineyards of the Sta. Rita Hills: the pioneering rows of Sanford & Benedict and rustic barn of Fiddlestix along Santa Rosa Road; the cult of Sea Smoke just above the Santa Ynez River; the steep hillsides of John Sebastiano toward Buellton; glimpses of Zotovich, Melville, and Babcock along Highway 246; even hints of Mt. Carmel and Rita's Crown along the crest.
This is the hawk's-eye view one gets from about 900 feet up at Spear Vineyards & Winery, one of the county's newest estate domaines. But the vines halt a ways off from where I'm standing with proprietor Ofer Shepher and winemaker Kat Gaffney. "This whole middle is not planted," says Shepher of his property, which is located in the actual Sta. Rita Hills between 246 and Santa Rosa Road. "That's because of this ranch."
Having lived next door at Gnesa Vineyard since 2005, Shepher purchased the 1,100-acre property in 2013 and started planting about 34 acres of grapevines — mostly pinot noir and chardonnay, but with grenache, syrah, and grüner veltliner to keep things interesting. The plan is to sell about half of the fruit and use the other half for the Spear brand, so what's planted today is already enough.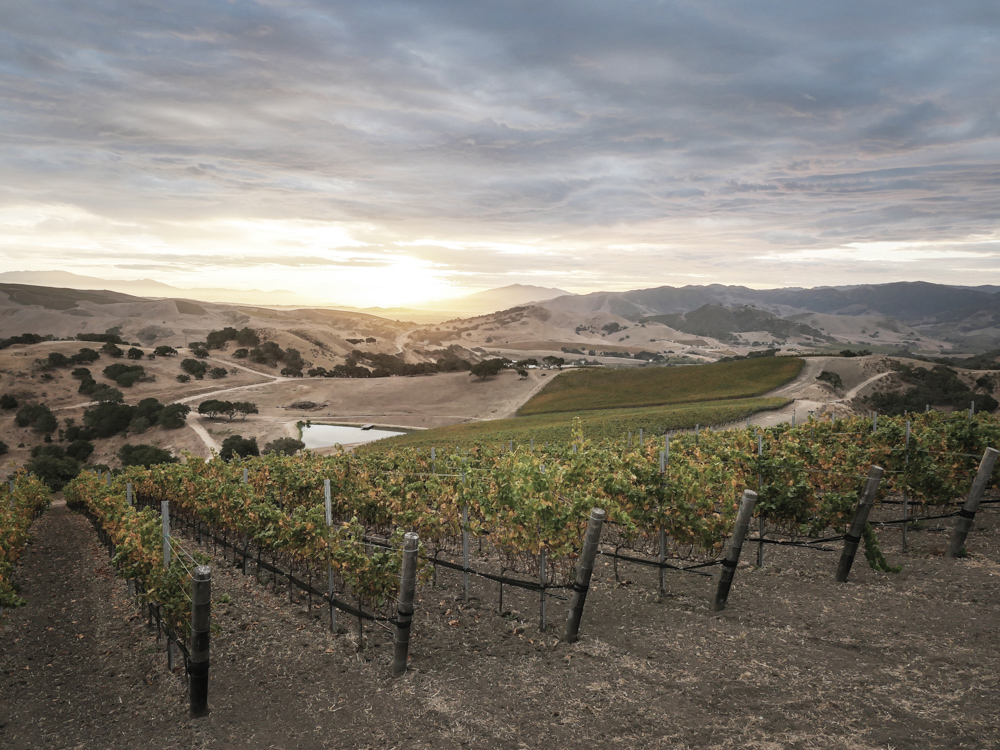 Blakeney Sanford