If Santa Barbara were a country, it might be able to qualify a women's water polo team for the Olympic Games and possibly contend for a medal.
But we would have to persuade Kami Craig to stick around for her fourth Olympics in 2020.
Craig's retirement from the U.S. national team was celebrated last Sunday at the Santa Barbara High pool, where American women, No. 1 in the world, displayed their dominance in a 14-3 victory over Australia. She made a "Kami-o" appearance in the first half, roughing it up with the Aussies for three minutes before she pulled off her U.S.A. cap for the last time.
It was a homecoming not only for the 31-year-old Craig, who played for the S.B. High Dons en route to her stellar collegiate and international career, but for three current U.S. players: Kiley and Jamie Neushul, former Dos Pueblos High standouts, and Paige Hauschild, a San Marcos graduate. Amanda Longan of Moorpark, the backup goalkeeper to Ashleigh Johnson, played on the Santa Barbara 805 club with the hometown women. That's a formidable group around which to build a team.
Maggie Steffens of Danville, California, probably the best U.S. player not from this area, said, "I have a little bit of a crush on Santa Barbara people." Steffens spoke glowingly about all of them.
On Craig, with whom she teamed for Olympic gold medals in 2012 and '16: "I remember watching her at USC, thinking, 'I want to be like Kami Craig; she's so amazing.' Then I got to play with her, and I realize she's still doing it — she's still inspiring people, still being a role model for people to do what she's done. She doesn't just represent our team — she represents Santa Barbara; she represents strong women; educated, intelligent people; fun, happy people. I feel fortunate to have gotten so much time to be her teammate and friend."
On the Neushuls: "Kiley is easily one of the best players in the world; she has such an intelligent mind. She's reading the game so much faster than anyone in the water, a step ahead of everyone else. I got to play with Jamie at Stanford and now on the national team, and Ryann [the youngest Neushul sister, a national team reserve]. You can tell they live and breathe a passion for water polo and also for community. Every second they play, they represent Santa Barbara to the best of their ability."
On Hauschild: "Watch out for her. People should be ready to hear her name many times moving forward. She's dynamic; she has speed; she's driven. I'm excited to see her blossom even more. Hopefully we'll make it to Tokyo."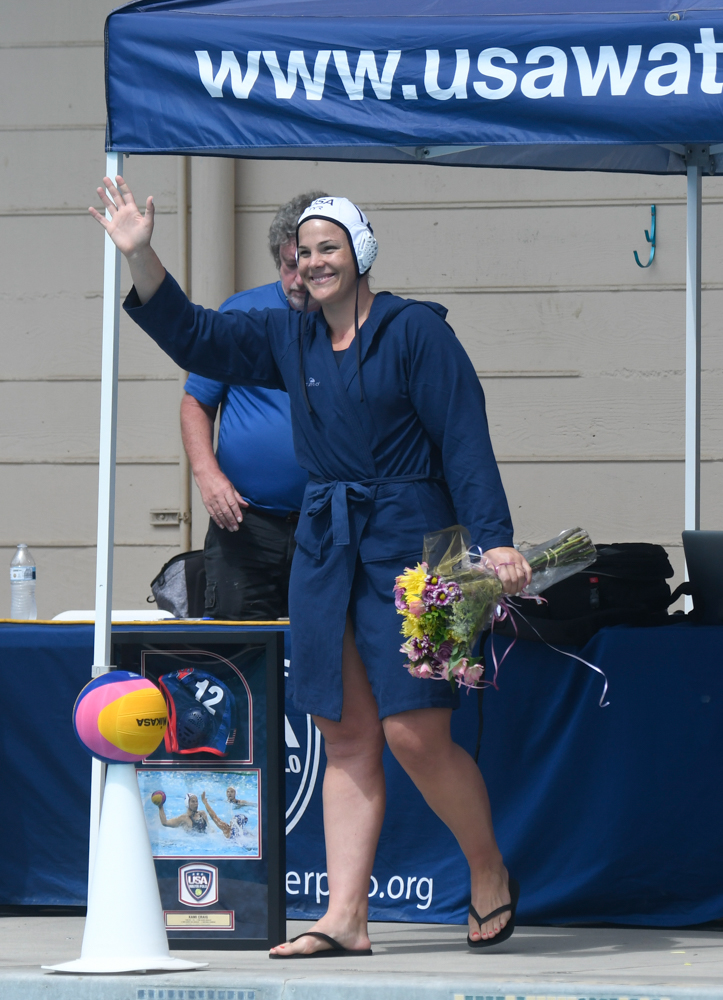 By Paul Wellman