When the Hotel Californian opened in September 2017 — after about 20 years of bureaucratic wrangling, project revisions, and financial roller-coaster riding by multiple developers — it sparked well-deserved buzz. Located prominently near the waterfront on both sides of State Street, the hotel serves as Santa Barbara's front door and must occupy some of the most valuable real estate in the world this side of Monaco.
We ran a cover story, travel magazines swooned, tourists arrived on cue, and locals hurried down to see what had become of the decades-old hole-in-the-ground and the original Californian Hotel, whose towering facade had to be saved. Then the furor faded, and many of us went back to lives that rarely frequent that tourist-heavy part of town unless friends are visiting.
It's time we snap out of it. Not only is that stretch of State Street — and the adjacent waterfront district and nearby Funk Zone — more vibrant than ever, but the Hotel Californian is home to one of the best restaurants in Santa Barbara right now, Blackbird, as well as the charming indoor-outdoor café Goat Tree, a perfectly pleasant people-watching place to brunch all day long. And a new, intimate lobby bar called Djinn just opened as well.
"I never wanted to have a fine-dining restaurant," said Chef Alexander La Motte, an Illinois native and University of Wisconsin grad whose impressive résumé of kitchens includes Daniel Boulud in New York City, The French Laundry in Napa, and, most recently, the Four Seasons in San Francisco. "I wanted a place where people felt comfortable and have an elevated food experience, but without the formalities of a fine-dining environment, just breaking those barriers."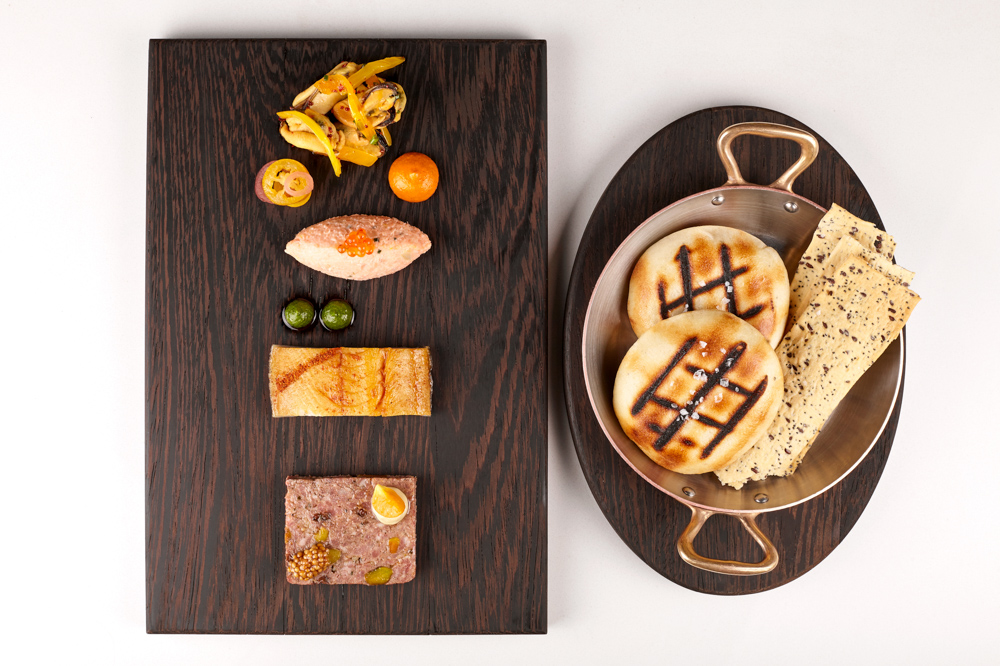 By Courtesy Photo