It's time once more for our holiday guide.
For a jolly good time, just peek inside:
There's snow at Stearns Wharf, Paseo, the Zoo.
Ride Candy Cane Trains! Have drinks with your crew!
Sing along as you don your ugliest sweater.
Make tamales! Eat latkes! What could be better?
Parades, concerts, nativities, shoppin':
All things to get your holidays hoppin'.
Let's take it easy and be of good cheer
As we recall it's been a trying year.
So gather with family and with friends
For a festive time 'fore the season ends.
Our happening guide keeps planning easy and fun,
Making holidays magical for everyone!
—Indy Staff
Read more:
Made in Santa Barbara Gift Guide 2018: A neighborhood-by-neighborhood rundown of where and what to buy this holiday season.
Parades
66th Annual Holiday Parade See high-stepping marching bands; holiday-themed floats; spectacular performance groups; this year's Grand Marshals, four rescue dogs from S.B. Search and Rescue and their human partners; the Holiday Prince and Fairy who will lead the parade; and Santa Claus! Fri., Dec. 7, 6:30pm. The parade travels along State St. from Sola to Cota St. Free. Call 962-2098. downtownsb.org
Carpinteria Holiday Spirit Parade 2018 This fun-filled community event will have area bands and youth groups bringing in the holiday spirit and Santa Claus. Sat., Dec. 8, 3pm. The parade travels from 9th St. to 6th St., Carpinteria. Free. Call 395-1262. holidayspiritparade.com
Solvang Julefest Parade Don't miss the sight of more than 400 participants and 50 entries as they make their way down Mission Drive, Copenhagen Drive, and other adjacent streets. Follow up after the parade with a visit to Mr. and Mrs. Claus in Solvang Park. Sat., Dec. 8, 11am-12:30pm. Downtown Solvang. Free. Call 688-6144. tinyurl.com/Julefest2018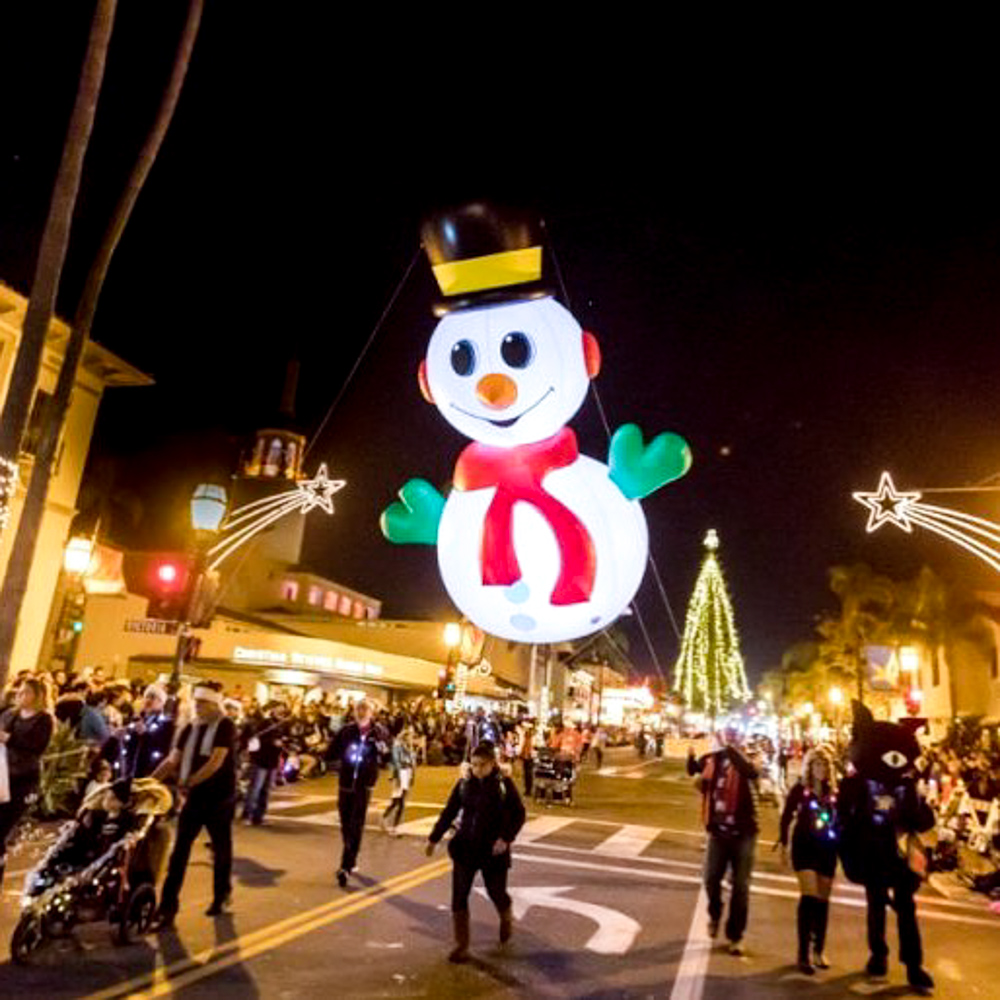 By Courtesy Photo