A bus pulled up to a curb in Downey on November 17 and out filed San Marcos High School's marching band and color guard, starchily clad in red-white-and-blue uniforms. It was their last competition of the season, and they tasted sweet success ​— ​the group qualified for the state championships by placing among the top 12 team in their division. Naturally, a celebration was in order. Students traded their instruments for floaties and threw a well-deserved pool bash.
The leader of these impressive teens is San Marcos music director Michael Kiyoi. In addition to marching band and color guard, he also teaches jazz band, wind ensemble, indoor percussion ensemble, winter guard, and the pit orchestra. It's a dizzying juggle, but Kiyoi clearly loves his job.
A Santa Barbara native, Kiyoi attended San Marcos. Deciding to pursue a career as a high school music teacher upon graduation, he went to UCLA, where he earned a bachelor of arts in music. Armed with his degree, Kiyoi looked for work in Los Angeles, but there were no positions available, so he returned to his hometown. Kiyoi first trained young musicians at Montecito Union Elementary School and Peabody Charter School before finally settling in at his former high school, where he has helmed the instrumental department for the last nine years.
Kiyoi conducts weekly three-hour rehearsals for each ensemble, during which his devoted students practice songs in their entirety as well as work on the finer points of a score. "Every day is unique," Kiyoi said. "I try to instill in my students that we can improve something, even if it's small." Admiring students often knock on Kiyoi's door during office hours for advice on music and life.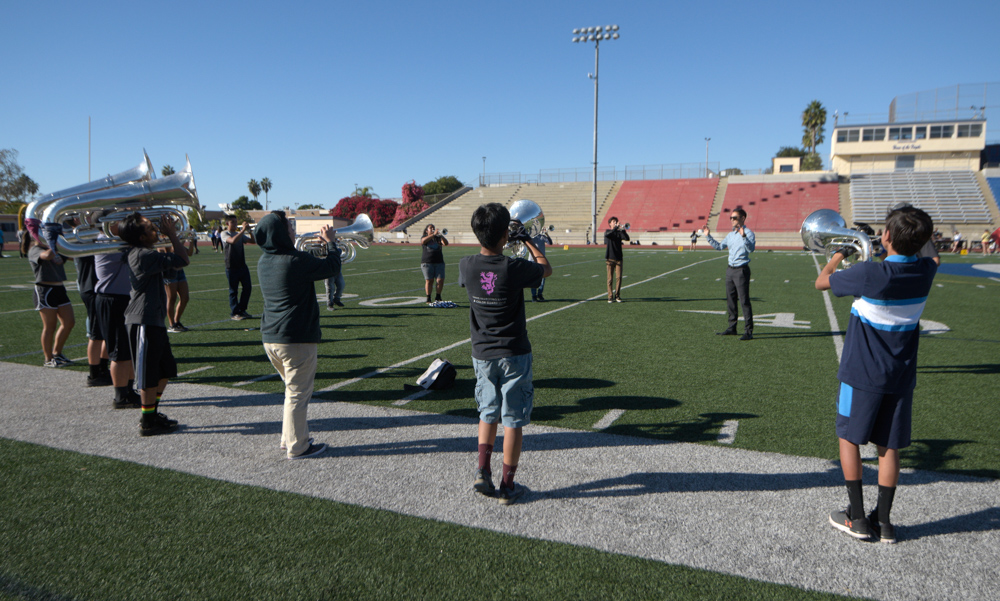 By Paul Wellman