As convoys of trucks continue to dump mud from the Montecito debris flow every day at Goleta Beach, the quality of both the mud and the ocean water is coming under increasing scrutiny.
A team of UCSB scientists is now studying the DNA of bacteria in the surf zone and the mud to find out whether it comes from humans, as opposed to horses, dogs or birds. Initial results may be available by the end of next week.
"I just can't stress enough how important it is to figure out whether there's human waste in the mud," said Patricia Holden, a UCSB professor of environmental microbiology who is leading the DNA study. "It's human material that is most likely to be harmful to people and cause disease."
While testing on the debris flow itself last month, a consulting firm for the county detected levels of two substances that could pose a health risk to cleanup workers: fecal bacteria, potentially from untreated sewage, and chemicals found in gasoline and motor oil.
A worker picks out large debris from each load of mud from Montecito before it is spread onto Goleta Beach.
In the wake of the January 9 disaster, the county is testing weekly for bacteria in ocean waters off all county beaches. The waters off Goleta Beach and Carpinteria Beach at Ash Avenue, another mud-disposal site, continue to show extremely high levels of bacteria, including fecal bacteria. Santa Barbara Channelkeeper, a nonprofit group, is performing the same tests on a daily basis.
But these simpler tests don't identify the sources of bacteria in the water. Holden estimates she'll need $100,000 for a three-month DNA study, and she's raised only $27,000 to date, from UCSB Associated Students.
"It's expensive work, but it's unequivocal to me that it has to be done," Holden said. "This is something that takes a lot of expertise. Ideally, we'd be able to chart the course to clean water again, once the disposal stops."
Holden said her team has been studying sources and types of people pollution at Goleta Beach for two years, compiling a unique database that will be useful in this emergency.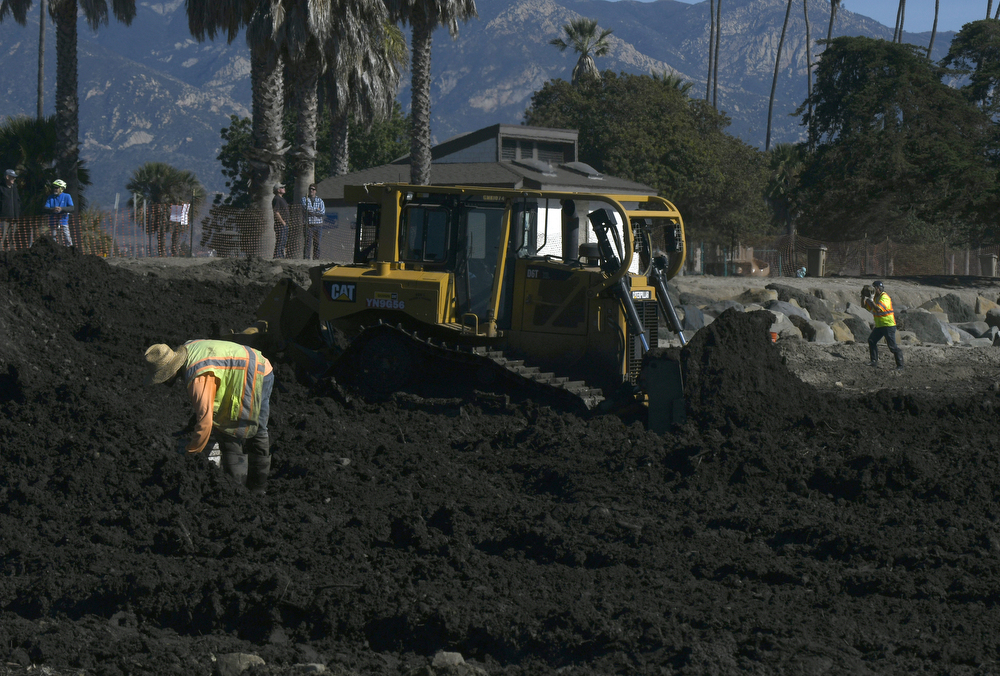 By Paul Wellman