The Santa Barbara County District Attorney's Office determined that the fatal shooting of 26-year-old Bryan Carreño by Sheriff's deputies on February 12, 2017, was a justifiable homicide. Five deputies shot Carreño 20 times in the back patio of a La Cumbre–area home, after Carreño ― under the influence of multiple drugs, including methamphetamine ― approached them with a large kitchen knife, according to the District Attorney's report published this Thursday.
"The five deputies, penned in the small patio by a steep hillside, reasonably feared that the suspect would lunge at one or more of them, stabbing or slashing them and causing great bodily injury or death with the large knife," the report's legal analysis states. "Each of the five deputies reasonably discharged their service firearm multiple times in order to stop Carreño from inflicting death or great bodily injury on themselves or their fellow deputies."
While the District Attorney's report focused heavily on the events leading up to the shooting, the incident itself received only a short description lacking in significant detail. The report did not state how far the deputies were from Carreño when they opened fire, only that Carreño walked toward them until he was within "lunging distance." The dimensions of the patio were also not provided. It was described alternately as "small," "very small," and "extremely small." Google satellite imagery suggests it measures approximately 25 feet by 25 feet. It's unclear if the deputies tried to create a safe distance between themselves and Carreño before firing, or if they attempted any de-escalation techniques during their confrontation.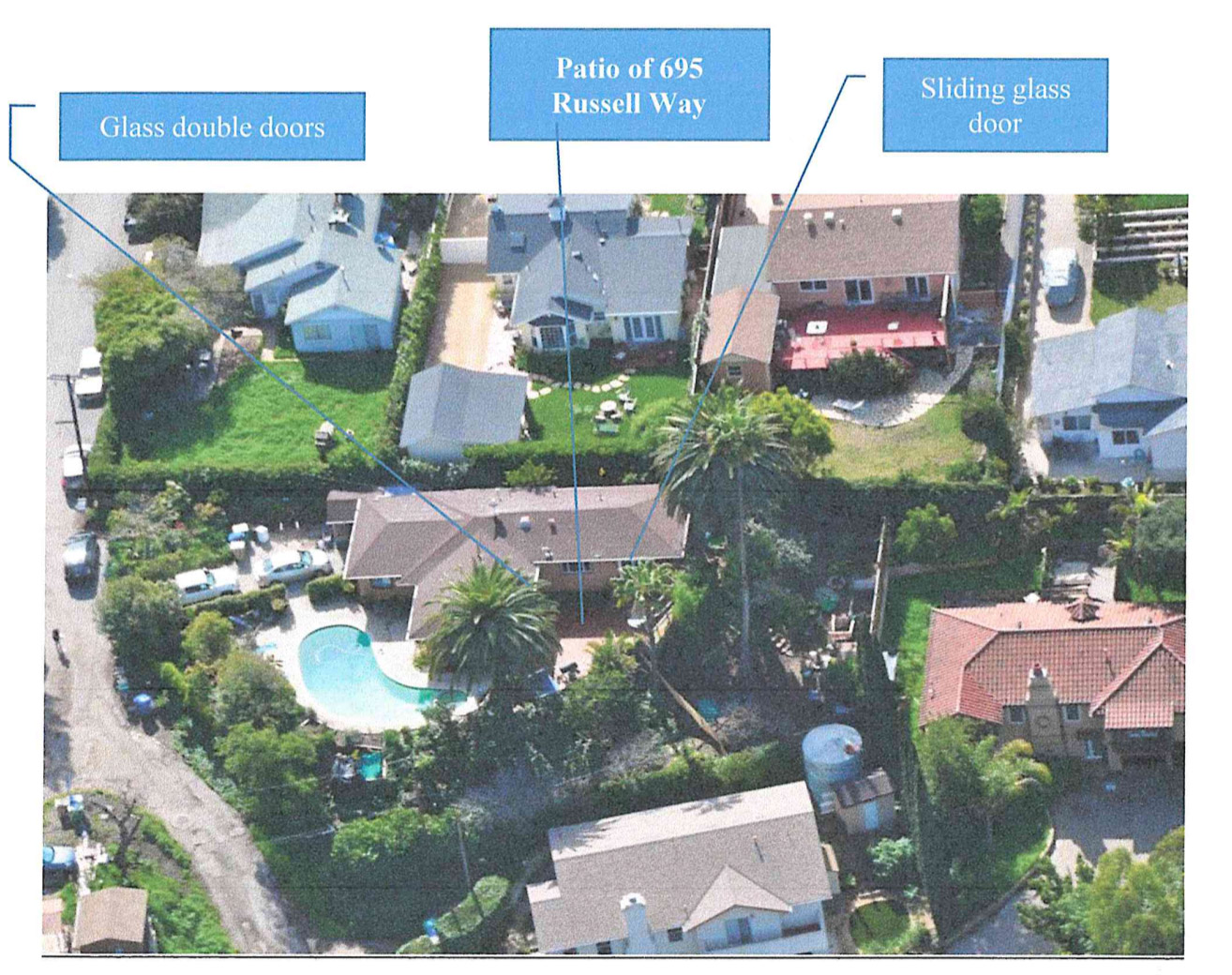 Santa Barbara County Sheriff's Office