This boisterous evening hosted by Dave Karger has grown from humble beginnings into one of the festival's top draws. The Arlington was sold out on Saturday, February 3 with people eager to see and hear the seven 2018 Virtuosos — Mary J. Blige, John Boyega, Timothée Chalamet, Hong Chau, Gal Gadot, Daniel Kaluuya, and Kumail Nanjiani. Unfortunately, Wonder Woman Gal Gadot was down with the flu and unable to make it, but the excitement both outside on the red carpet and in the theater nevertheless ran high, especially for music great Blige and for the two young actors vying for the Oscar's top acting prize, Daniel Kaluuya and Timothée Chalamet.
The simple format provides a great platform for Karger's playful wit and showcases the individual stars very effectively. Each artist comes out in alphabetical order for a montage and a question and answer session with the host. Once everyone's had their turn, the group assembles in a set of high director's chairs for a wild panel discussion that's driven by clever hypothetical questions such as "do you have a silly voice that you like to do for fun?"
Mary J. Blige has achieved something this year that's so unusual that she's not only the first person to have done it, she's pretty much the only person who has ever even been in a position to do it. She's nominated for two Academy Awards for the same film, Mudbound: Best Performance by an Actress in a Supporting Role, and Best Achievement in Music Written for Motion Pictures (Original Song) for the song "Mighty River." In her interview, Blige was humble and funny, recalling trips to the south she made as a young girl, and reserving particular praise for Dee Rees, Mudbound's female director, and Rachel Morrison, the film's cinematographer. The biggest cheers came when she announced that she would sing "Mighty River" on the upcoming Oscar broadcast.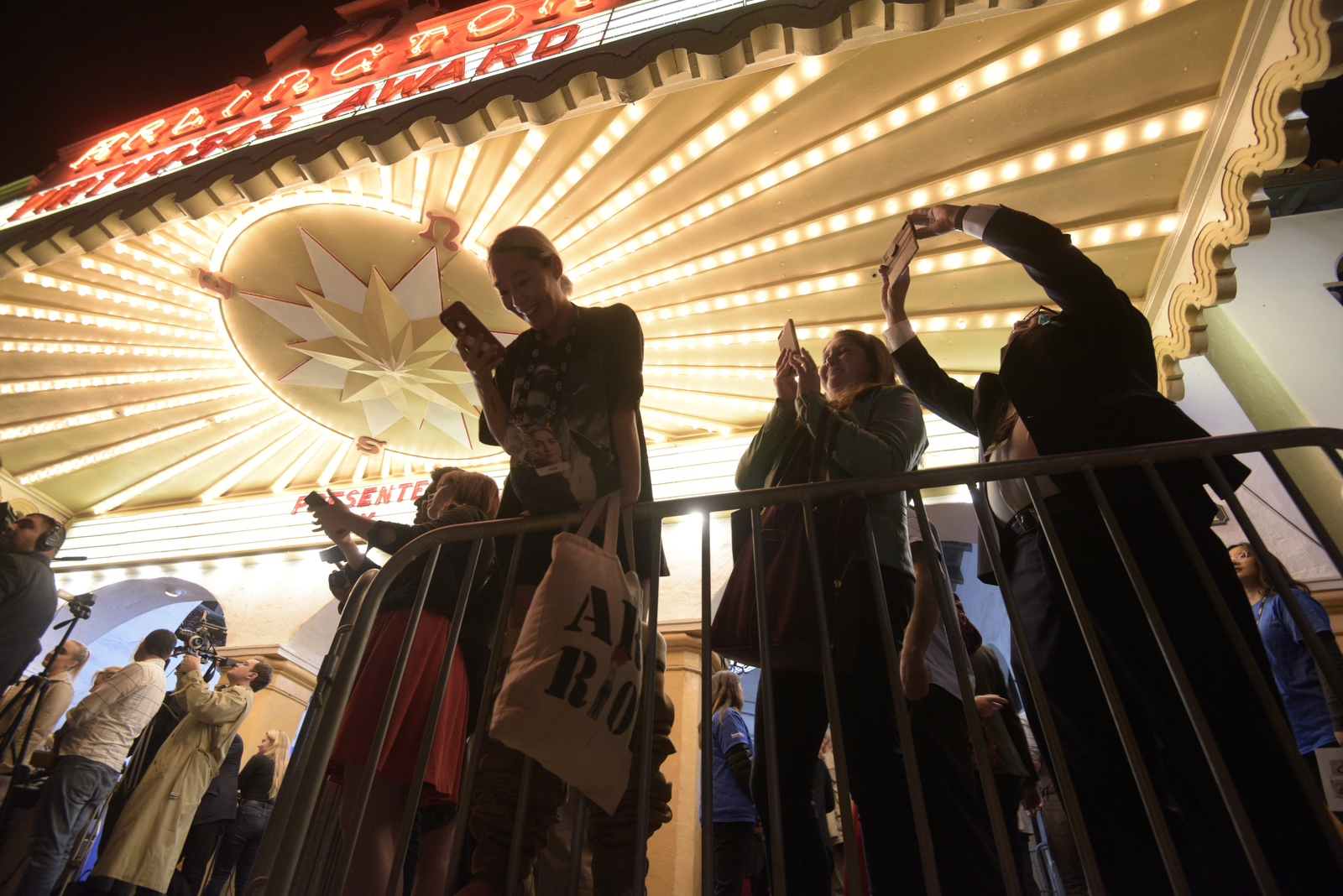 By Paul Wellman