This year, the Santa Barbara International Film Festival chose to commemorate its midway point with a dazzling cinematic coup, offering up no less than nine 2018 Academy Award nominees on a blustery Monday evening at the Lobero Theatre. That these seasoned artists also happened to be card-carrying members of Hollywood's "Unsung Heroes Club" made it all the more gratifying.
Now in its fourth year, the Variety Artisans Award pays tribute to the production designers, make-up artists, musical composers, costume designers, and sound editors who quite literally bring a film to life, balancing science, technology, and artistry on a carefully financed shoestring. "Otherwise," joked Matthew Wood, sound editor for Star Wars: The Last Jedi, "it's just a bunch of very expensive voices on a blank screen."
The evening, moderated by senior vice president for Variety magazine Tim Gray, kicked off with production designer Paul D. Austerberry (The Shape of Water), who described in eloquent detail his use of a series of director Guillermo del Toro's mood sketches to construct "voluptuously curved and romantic" sets from which the whimsical love story between a woman and a rare, amphibious creature could flourish. Sound mixer Julian Slater (Baby Driver) dazzled the crowd with a laundry list of sounds painstakingly syncopated to the rock songs used to add texture to the movie's white knuckle-inducing car chases (like wide-eyed kids in a candy store, Slater and Wood both agreed that they might just have the coolest jobs in the world). Costume designer Mark Bridges (Phantom Thread) mused over his obsessive research of 1950s London high fashion to design nearly 40 stunning gowns and suits, noting his flattery over the knowledge that leading actor Daniel Day-Lewis had contractually requested keeping his wardrobe at film's wrap.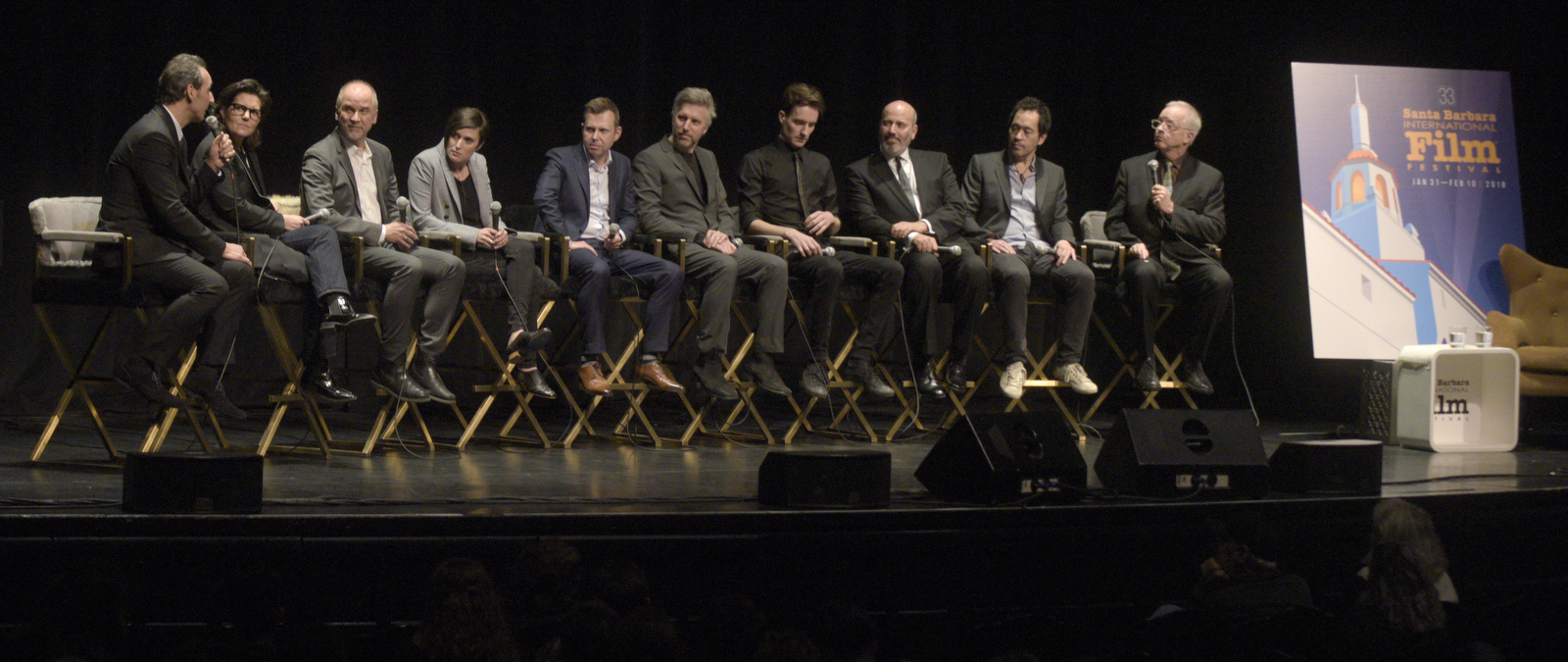 By Paul Wellman
Paul Wellman/Santa Barbara Indep