The first thing you notice about Eddie Hsueh is his size: not huge but somewhere between a Coke machine and a refrigerator. Back in the day, Hsueh was a seriously competitive weight lifter. He could bench-press 578 pounds and deadlift 661. It's been a while. But it still shows.
The second thing is his total lack of cop vibe. He gives off no whiff of the command-and-control psychic armor cultivated by many in law enforcement as a form of self-defense and intimidation. Instead Hsueh ​— ​pronounced "shway" ​— ​speaks softly. He smiles a lot.
For the past 31 years, Hsueh has carried a gun for the Santa Barbara County Sheriff's Office. For 26 of those, Hsueh worked patrol. Now he's a lieutenant. As of January, Hsueh became de facto chief of police for the cities of Solvang and Buellton, both of which contract with the Sheriff's Office for services. It would seem a plum assignment for someone fast approaching retirement, but Hsueh isn't trying to slow down. He has much bigger fish to fry.
For the past three years, Hsueh has led a lonely uphill charge within the Sheriff's Office to change the way deputies interact with people with mental illness. It starts with training. It's about minimizing confrontations and gaining more time to find nonlethal solutions. Fewer officers get hurt. Fewer people get shot. Nationwide, half of all fatal police shootings involve people with mental illness.
Hsueh has made sure everyone in his department ​— ​whether they carry a gun or not ​— ​has a minimum of eight hours of training. But that's just a start. Hsueh recently developed a state-approved 40-hour training curriculum and has spearheaded the department's Behavioral Sciences Unit, which tracks and details all deputy interactions with people with mental illness. This information is shared with the Department of Behavioral Wellness. Amazingly, Hsueh made all this happen in a cash-strapped, top-down, chain-of-command bureaucracy without any funding.
In the wake of Florida's mass school shooting, the deficiencies of America's mental-health system are once again under the microscope. President Donald Trump, loath to entertain restrictions on the sale of guns or ammo, is once again blaming people with mental illness.
As Hsueh can attest, it's not quite that simple.
Yes, he can rattle off the names, dates, and body counts of all the psychologically unhinged who went on killing sprees in Santa Barbara County during the past 20 years. He personally responded to some. In the wake of Elliot Rodger's deadly 2014 Isla Vista rampage, California passed laws giving police agencies greater authority to confiscate weapons from the psychologically unstable. Hsueh takes pride in the fact Santa Barbara County leads the state in such confiscations. But the vast majority of people with mental illness, Hsueh insisted, are not dangerous. For 99 percent, he said, the only danger they pose is to themselves.

With two years left before his retirement, Hsueh is not only trying to put his current mental-health initiatives on solid financial footing but also trying to fund a program where mental-health workers accompany deputies on patrols. He has a long way to go on both. What little funding the program has runs out in March.
It will be a lot harder to find the time for these projects at his new assignment, where he will have to work with two city councils and two city managers, but, he said, they have the same problems in Solvang and Buellton as they do everywhere else: "I just know we can do a better job."
Origin Story
As a kid, Eddie Hsueh was a certified Batman freak. His office is decorated with Batman drawings and figurines. He said he learned to read by devouring old Batman comics. "It's why I became a cop," he explained. "I wanted to fight crime, protect people, and put the bad guys in jail."
When Hsueh was 17 years old, he was standing in a Santa Maria mall parking lot when a homeless person rattled by with a shopping cart. "I was afraid I'd wind up like that," he said. But then, a cop car drove by and Hsueh had his Batman revelation. He signed up to be a reserve officer with the Sheriff's Office. Since then, he's worked under five sheriffs.
Things could have worked out very differently.
"I didn't grow up a person of privilege," Hsueh said. Indeed, he didn't. He was born in East Los Angeles and never knew his biological father growing up. His extended family moved around the state, managing sleazy motels. When he was 12, they moved to Santa Maria.
As a child, Hsueh was given his grandfather's name, Ellsworth H. Pond. In exchange, his grandfather, who was the head of the family, "borrowed" Hsueh's Social Security number. Hsueh found out many years later when he had to clean up his credit history. The record had shown that "by the time I was 11, I was already bankrupt," he said, laughing.
His mother had an even tougher life. At age 9, she was "given" to the Ponds by her natural mother, who had decided to move on. The Ponds kept her out of school, made her believe she was developmentally disabled, and told her to say she was brain damaged. "She wasn't retarded," Hsueh said, "But that's how she grew up."
Police were frequent visitors to the motels his grandfather managed. Hsueh remembered that once, when they were called to a murder, an officer let him sit on his motorcycle. "He seemed eight feet tall," Hsueh recalled.
After four years in Santa Maria, the Pond clan moved on, but Eddie, who never called himself Ellsworth, stayed put. At 16, he dropped out of school and took on three jobs: working in restaurant kitchens, cleaning up around construction sites, and scrubbing telephone booths from Ventura to San Luis Obispo, for which he earned a buck a booth. He got into judo, studying with Sensei Isamu Yamamoto, who ran a Japanese cultural club and dojo in Santa Maria. He lifted weights, ran, and trained in other, flashier martial arts. "It kept me out of trouble," he said.
When he joined the force 31 years ago, Eddie Pond, as he was then known, started off working patrol in Santa Maria. Mike Durant, who just retired from the Sheriff's Office, worked with him. "He was huge. Solid as a rock. A great beat cop," Durant recalled. "He was very soft-spoken. Me, I used foul language all the time. Eddie? I don't think I ever heard him use it."
David Saunders, who teaches law and criminal justice at Santa Barbara City College, also remembered Eddie Pond from his own days as an S.B. County Sheriff's deputy. "He was a gentle giant," said Saunders. "Deputies have a whole lot of discretion in the use of force. He was always on the lighter side. He was not a meathead."
Force, however, is part of the job. "It's never pretty," said Hsueh. "Nobody wants to see it." Hsueh remembers getting into it with a Korean War vet with Alzheimer's. The man held a knife to his wife's throat. As Hsueh and his partner tried to talk him down, the man threw the knife at Hsueh's partner. It struck his partner's leg, but with the handle, not the blade. "We could have shot him," Hsueh said. "It would have been justified." Instead, Hsueh tackled the man.
At age 40, after some old-time sleuthing, Eddie Pond met his biological father for the first time. He discovered that his father, whose last name was Hsueh, was born in China and, though extremely intelligent, had his demons. By the time they met, his father was a Pentecostal minister, but before that, he'd been living in his car for a couple of years. He also discovered a family he'd never known. Several aunts and uncles were exceptionally accomplished in their fields. It was inspiring. He became Eddie Hsueh.
It also opened his heart. "We deal with the mentally ill so much," he said. "They're a huge part of our caseload. And they're so time-consuming. I always knew there had to be a better way of doing things."
"When I was in the academy, we were taught you'd ask someone to do something, then you'd tell them to, and then you'd make them," he recounted. "Ask, tell, make ​— ​that was our mantra." That approach rarely works when confronting someone in a mental-health crisis. In fact, it often makes things worse. "As a general rule, people experiencing a psychotic break don't hear too well," Hsueh said with a soft chuckle. "So they're not real good at following commands." A better approach, he said, is to slow things down ​— ​to "de-escalate."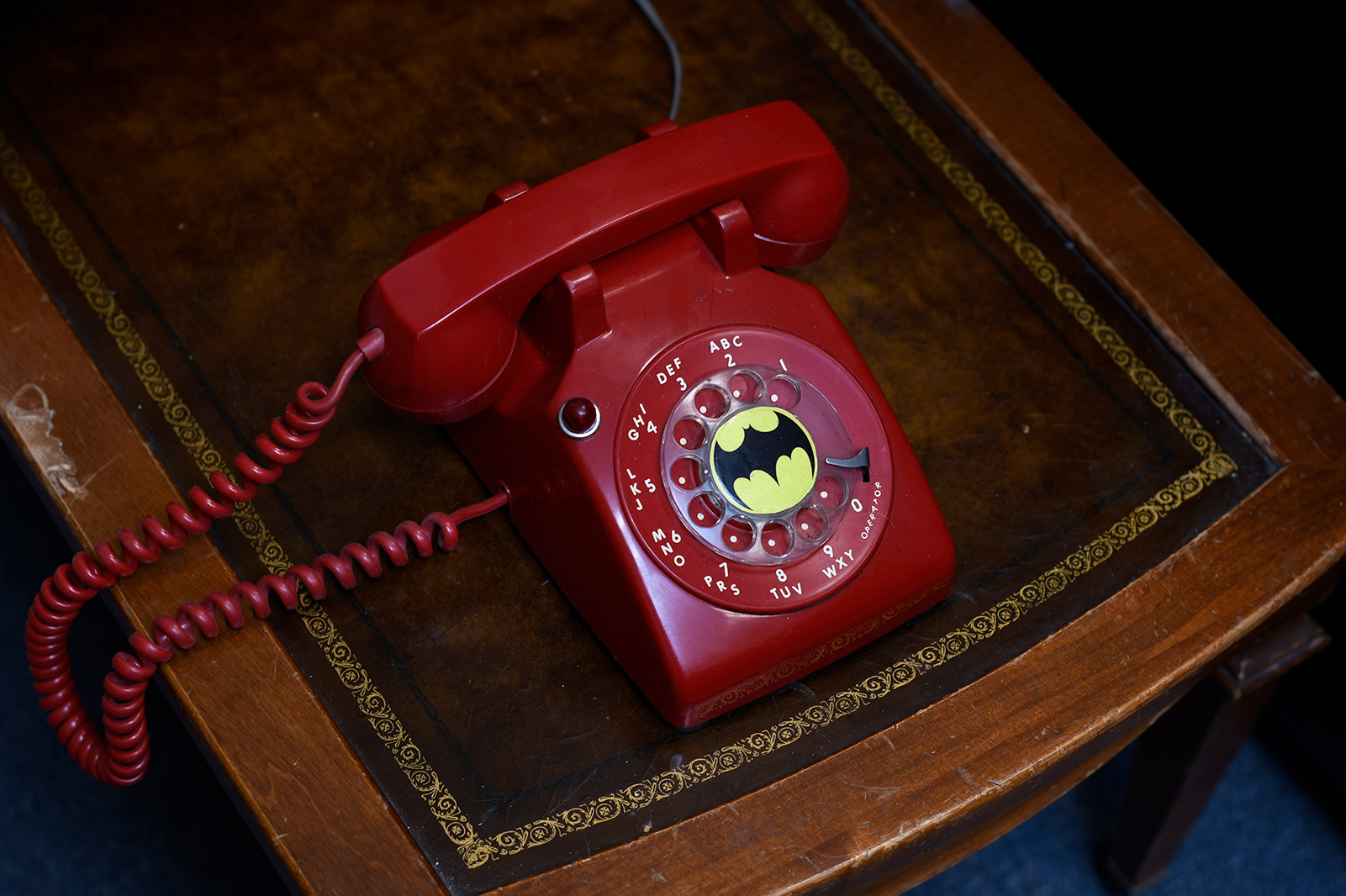 By Paul Wellman