San Marcos High climaxed a string of upsets in the CIF-Southern Section Division 1 girls water polo playoffs by pulling out a 4-3 victory over Dos Pueblos on Saturday night in front to a capacity crowd at DP's Elings Aquatic Center.
San Marcos (19-10) never trailed in ending the 28-game winning streak of the top-ranked Chargers (29-2). Goalie Sophia Trumbull backed up the strong defensive effort by the Royals with 15 saves.
The Royals led 2-0 at halftime on goals by Fiona Kuesis and Ella Prentice. Ryann Neushul got the Chargers back in the game during the third quarter. She fired a shot off the post that her cousin, Thea Neushul, put back into the goal to make it 2-1. A backhand shot by Ryann Neushul tied the score. Sarah Owens put the Royals back in front, but Olivia Kistler countered for the Chargers, and the score was tied 3-3 at the end of the period.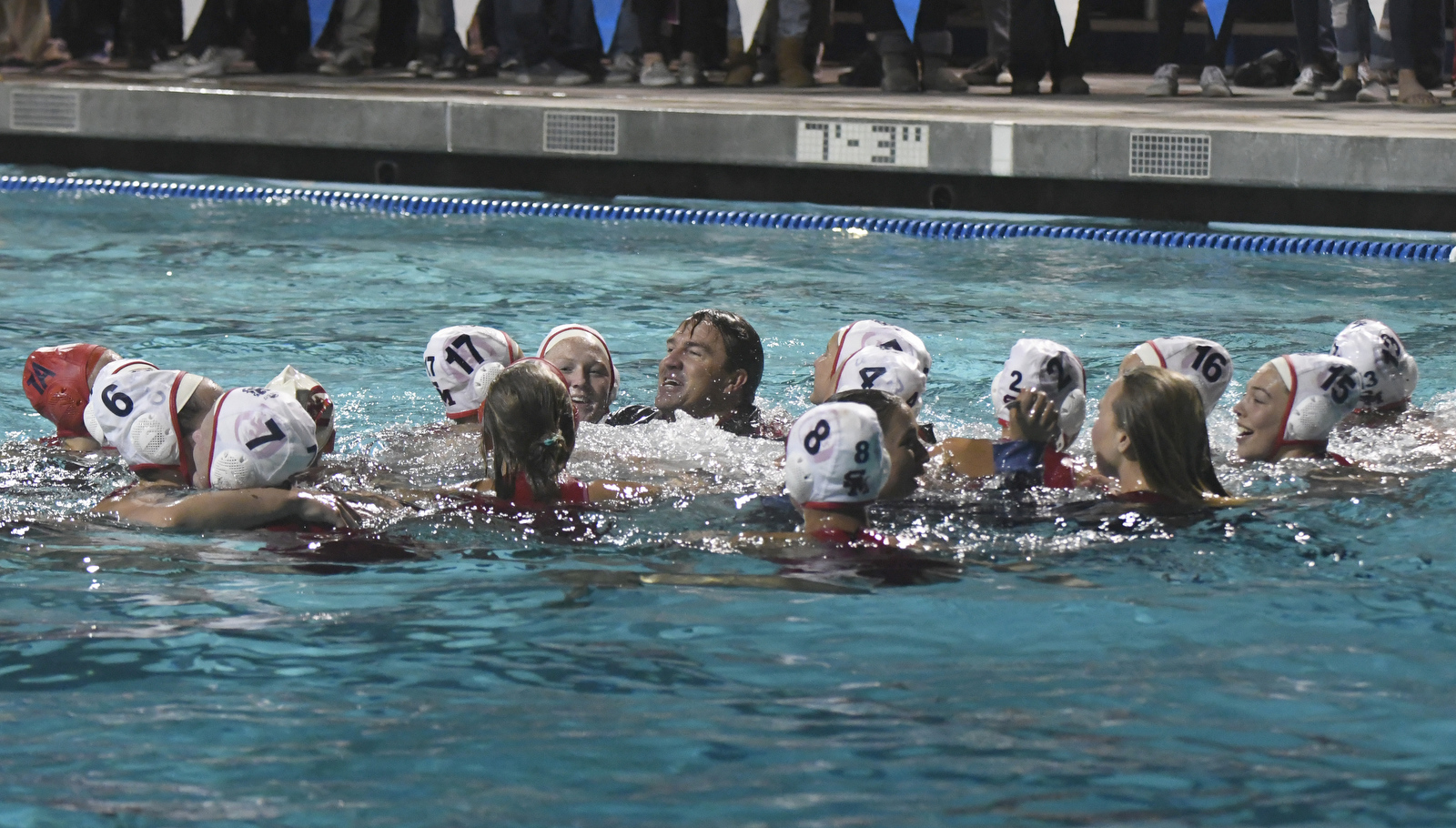 By Paul Wellman