Happy New Year! I'm sure a lot of people would like to pitch the past 365 days out the window. Be it political differences, weather disturbances, or natural disasters, there were a lot of less-than-happy-happenings in 2017. While they stretched our patience, stressed our nerves, and tested our relationships, the events of the past year also helped us come together, find our voices, and appreciate the good among the thorns.
I can't erase or ignore 2017, and I don't want to, because amid everything else, 2017 is the year that I, gulp, bought a house. Since I tell you about other peoples' houses every week, I chose this week, at the beginning of this New Year, to get personal.
Neither fancy nor large, my new house is a one-bedroom, one-bath, 576-square-foot craftsman cottage built in 1920. It has neither a garage nor a driveway, but it sits in the heart of downtown Santa Barbara, so I can walk just about everywhere I want to go. What it lacks in space and modern amenities, it makes up for in character. Instead of bemoaning what it doesn't have, let me tell you what I love most about it.
The front yard is bordered by a thick, green hedge, inside a perfect white picket fence, with a gate that opens into a front yard with roses, birds of paradise, and a lemon tree. There's even a planter box that was teeming with tomatoes when I bought the house this summer. A short sidewalk leads up to the front door of multipaned glass surrounded by a wood frame, with thin vertical windows on either side. Inside, an inset wooden screen door opens with the twist of a vintage metal latch. Somehow this door is one of my favorite things in the whole house. It lets in the sights, sounds, and a fresh breeze while allowing me to stay cocooned inside.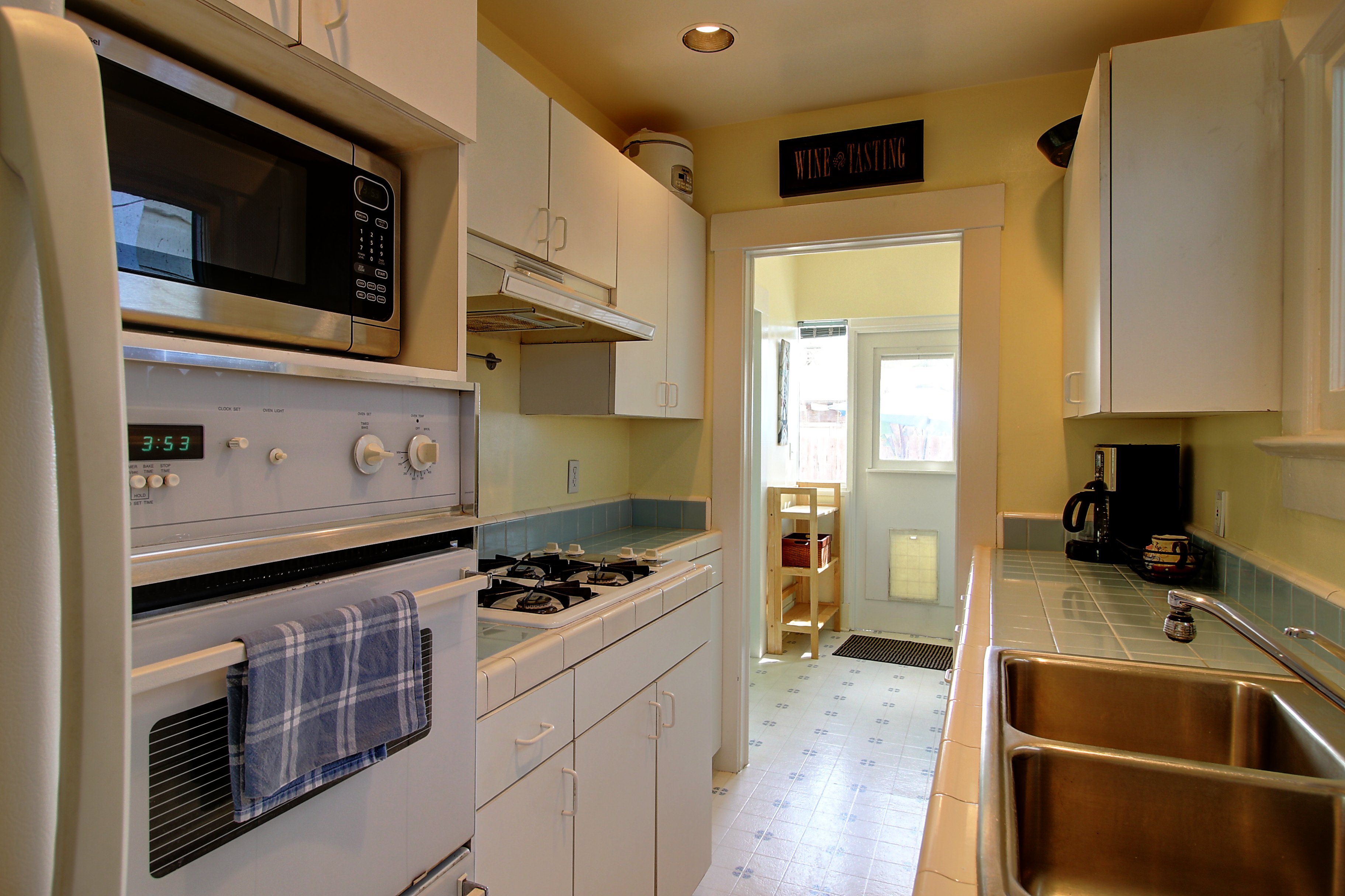 Courtesy Photo