Five people are confirmed dead after Tuesday morning's devastating storm that triggered heavy mudflows along the Thomas Fire burn scar in Montecito and Carpinteria. A woman's body was recovered along Butterfly Beach, another body was found at Olive Mill Road and the railroad tracks, and a third set of remains were retrieved from the Highway 101 off-ramp at Channel Drive. Details were not available about the other two victims.
First responders used multiple large helicopters and dozens of ground units to respond to a backlog of at least 75 calls for help at one point.
Emergency officials said hundreds of rescues have been performed, many of motorists trapped in their cars, with 75 calls for emergency service pending. Radio chatter described a family with a newborn stuck in their Montecito home's attic. The Coast Guard has deployed as many as four airships, large helicopters equipped for emergency rescues.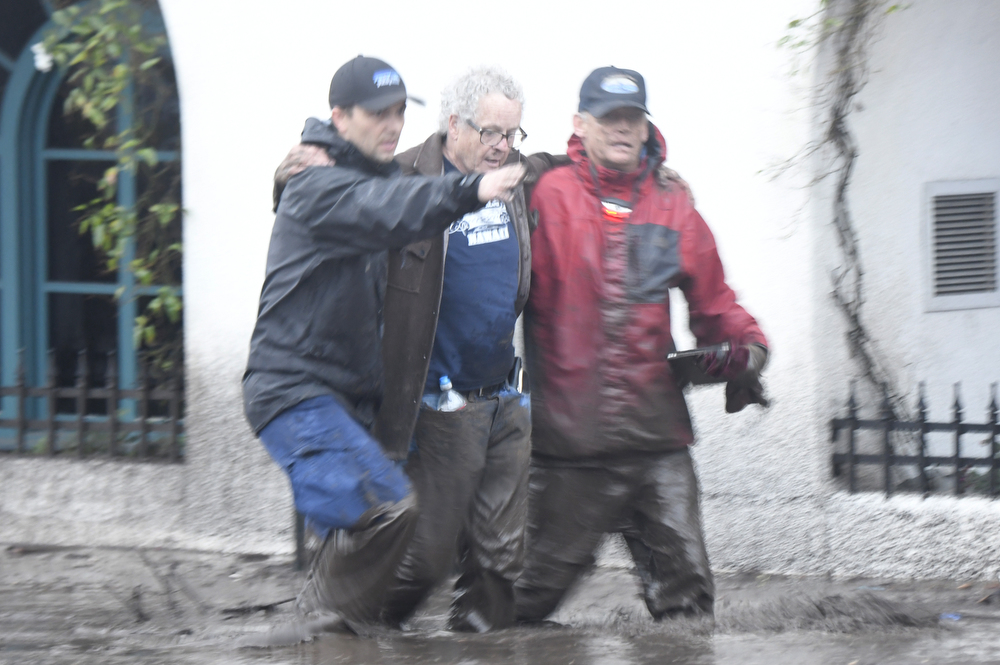 By Paul Wellman