Those still in Montecito continue to have a tough time of it. Electricity is spotty — more than 2,100 homes and business are without power — as is cell phone coverage. The gas has been turned off for repairs and is likely to stay off for several days, the county reports.
At the Southern California Gas Company website, socalgas.com/Montecito, the company states it must turn off meters before locating broken lines and beginning to repair the damage. The pipes must then be re-pressurized before service can be restored and an in-home check performed with residents present. Depending on the extent of the damage, the repairs could take "many days, or longer." Residents can also call 1-800-427-2200 to learn more about the gas outage.
The explosion that occurred Tuesday morning may have been related to the breach of a transmission line, the company speculated. The gas was shut down automatically when the line was broken.
The Edison Company was able to restore power to about 8,000 customers since the storm. It's likely the 2,100 Montecitans without power will remain so for the week, as crews cannot access all areas by ground. The company is carrying out damage assessments by air.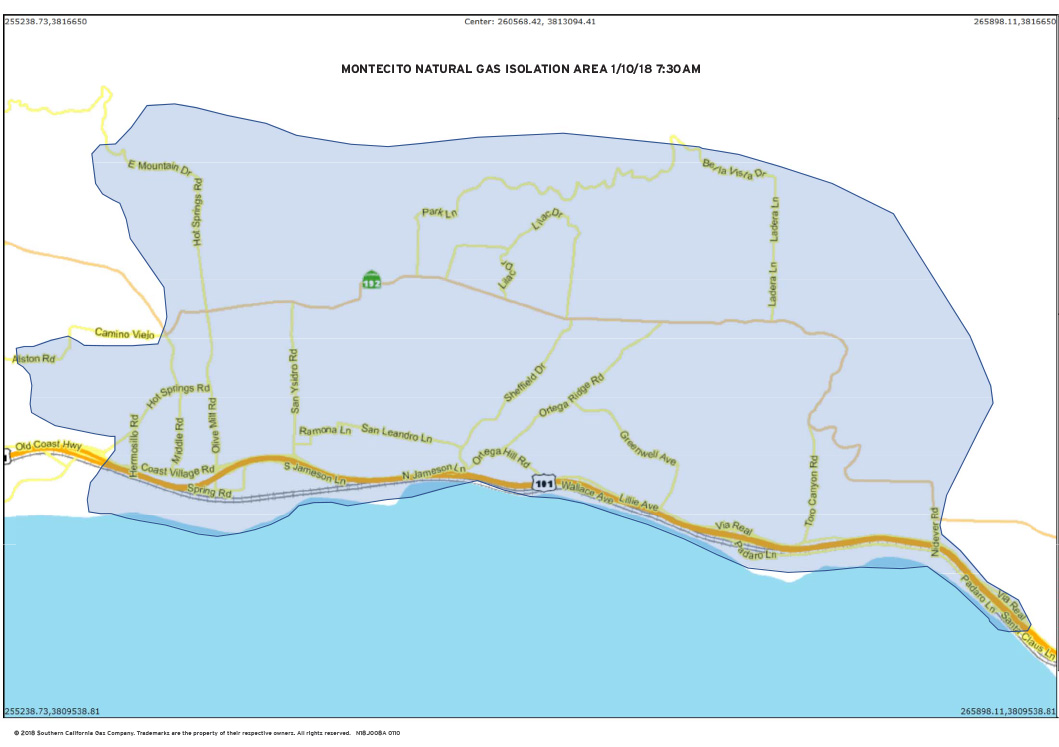 SoCal Edison