There was a palpable abundance of celebratory goodwill expressed at the start of this week's City Council meeting. Cathy Murillo, the onetime newspaper reporter turned progressive councilmember, was sworn in as the city's 50th mayor and the first Latina ever to hold that post. "I'm standing ready to lead Santa Barbara into an ever-brighter future," Murillo declared.
Kind words were lavished upon Murillo's predecessor, Helene Schneider, as she passed the gavel and stepped down off the dais after 14 years of service, along with councilmembers Frank Hotchkiss and Bendy White. "You'll always be the mayor of Santa Barbara," Murillo said to Schneider. Both White and Hotchkiss were termed out of office after running against Murillo for mayor this past November and coming up short. Murillo asked Hotchkiss — with whom she frequently sparred — to inscribe something personal in a copy of his novel, a steamy romance, that she had bought at Chaucer's.
Kind words were heaped in turn on Murillo, as well as newly elected councilmembers Eric Friedman and Kristen Sneddon, who replace Hotchkiss and White. "You'll be a great mayor," Hotchkiss said to Murillo as she pulled out his book. Incumbent Councilmember Gregg Hart came in for some laudatory talk, too, getting sworn in after winning his fourth term on council.
But after all the grins, the swearing-ins, and about 30 minutes set aside for punch and cookies, the mood shifted. Old political fault lines reasserted themselves as the new council struggled to answer the thorny question of how to fill the council vacancy created when Murillo was elected mayor. Without a successor, there will be only six councilmembers and no way to resolve a three-to-three deadlock, should one arise. Worse yet, the 3rd District, which Murillo had represented — the city's largest majority-minority district — would be without representation.
City Attorney Ariel Calonne has insisted the City Charter requires the council appoint her successor within 30 days. A special election in April, he argued, would cost City Hall $300,000. But former judge Frank Ochoa has ever-so-gently threatened to sue if the council doesn't hold a special election to fill that spot. Ochoa, with a voice like wet rocks, has been retained by remnants of the same committee that successfully sued to force City Hall to switch to district elections three years ago.
The debate was complicated, technical, and procedurally confusing. It was also intensely political and at times pissy. Several weeks ago, the council voted to fill Murillo's void by appointment. District election advocates have since rallied, complaining that anyone appointed to the post would enjoy the undue advantage conferred by incumbency. "Democracy demands a special election," declared district supporter Lanny Ebenstein. "Correct me if I'm wrong, but I was under the belief this country was based on democracy," said Victor Reyes, wearing a black hat with an American flag and black T-shirt with the words "I only look illegal" printed in bold white letters.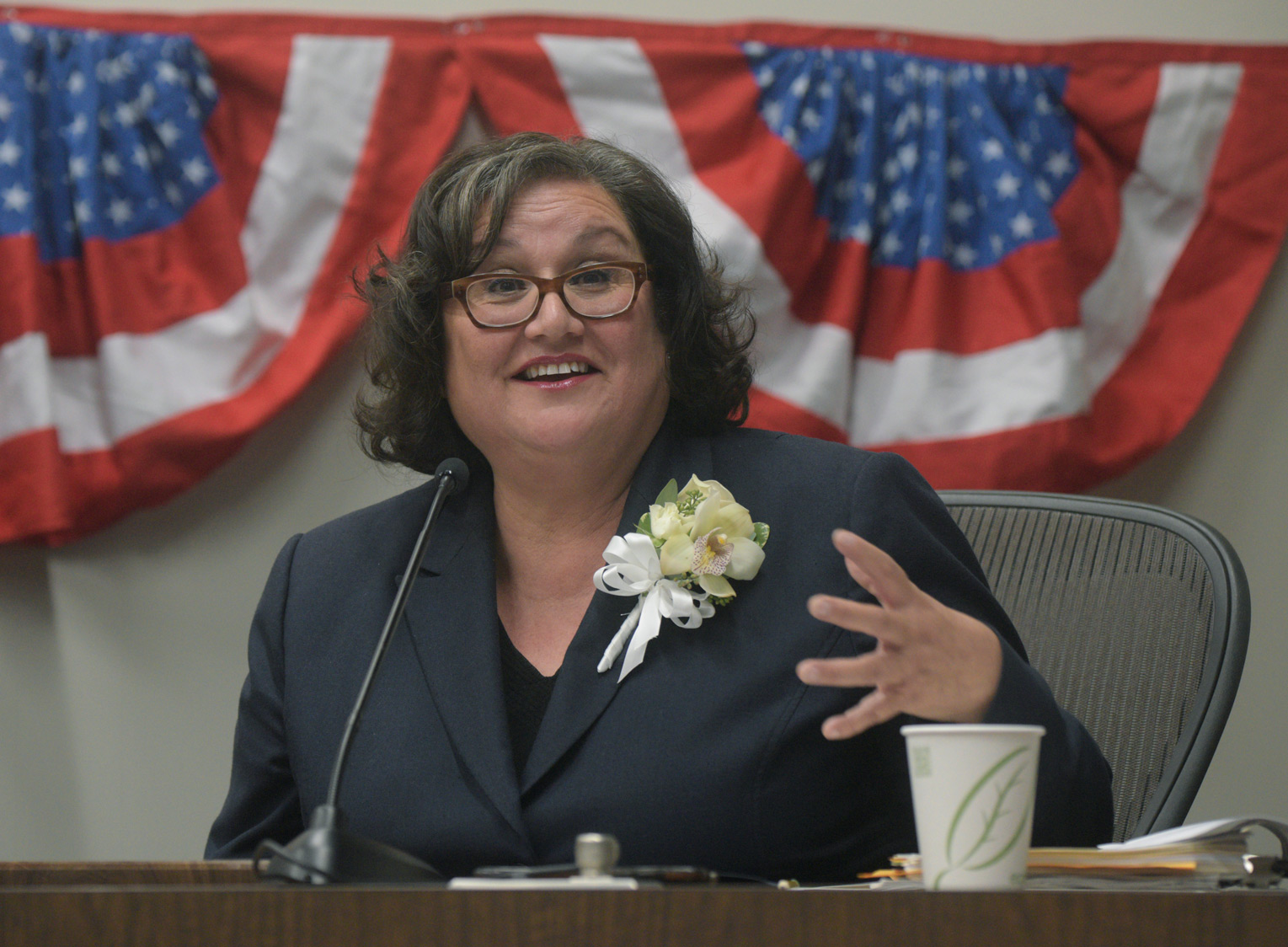 By Paul Wellman