Mere weeks after the largest wildfire in state history scorched the foothills of Montecito, disaster struck yet again Tuesday morning as devastating mudslides triggered by heavy rainfall reduced much of the coastal community to what officials described as a scene resembling a World War I battlefield.
Fallen trees, massive boulders, and household debris littered streets lined with mangled cars and several dozen shattered homes, some sheared completely from their foundations. Among the wreckage were the bodies of victims swept away by flooding, concentrated most heavily between Cold Spring and Romero canyons. The liquefied mud had raced downslope and blasted through creek beds all the way to Highway 101.
As of Wednesday evening, incident commanders reported 17 fatalities, 28 injured, 16 missing, and 100 sheltering in place. The death toll is expected to rise in the coming days as rescue attempts give way to recovery efforts. One thousand people had evacuated. More than 300 people were still trapped Wednesday behind impassable roads in Romero Canyon, where air rescues were actively underway. Many areas remain inaccessible, but 100 single-family residences have been reported destroyed and another 300 damaged. Eight nonresidential properties were also destroyed and another 20 damaged.
Video footage of a Coast Guard helicopter in the area showed a couple, their three children, and their two dogs being hoisted to safety. Nearby, after search and rescue personnel pinpointed muffled cries for help, firefighters spent two hours sawing through a collapsed house to reach a 14-year-old girl trapped inside. A 23-year-old man dragged half a mile south from his Hot Springs Road home was miraculously rescued under a 101 overpass. He sustained moderate injuries and is expected to survive. His 64-year-old father, however, remains missing.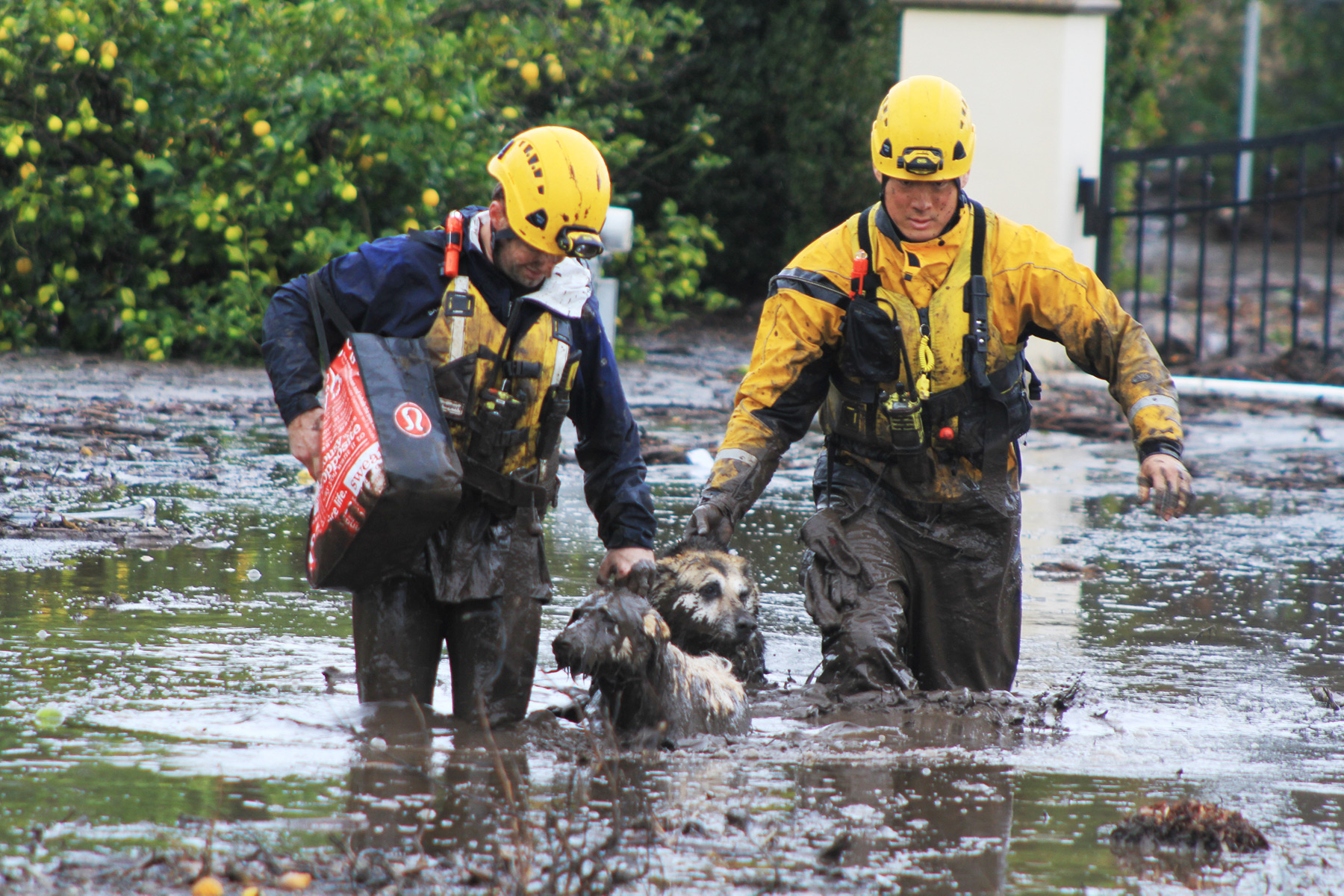 Kim Reierson