At 10 at night the Monday before the storm, Rob Lewin told his people at the Emergency Operations Center (EOC) to grab a cot and get some sleep, or go home if it was nearby, but be ready to work in four hours' time. He and his staff had warned Montecito and Carpinteria of the pending rains at a press conference the Friday before and sent alerts to 21,000-40,000 contacts by every means possible — save snail mail — since then. They'd put in the direst terms that serious floods — both mud and water — were threatened from the rainstorm headed for Santa Barbara's south coast early Tuesday morning. Now they had to wait for it to arrive.
Out in Montecito, a swift water rescue squad and urban search and rescue teams were standing by. Six inmate crews had spent the day clearing creek beds, following up on three weeks of debris basin clearing by county Public Works. High-clearance military trucks had arrived. More support had been requested from the state in advance of the storm, unheard of among California emergency planners.
Sheriff's deputies had spent the day banging on doors, informing people of the coming floods and the mandatory evacuation order in place above State Route 192. Of the 1,400 contacted, 200 said they'd leave. Most in Montecito were weary from almost two weeks of Thomas Fire evacuations, and gentle sprinkles of rain gave the lie to what they were being told. Many stocked up on sandbags.
"In our minds, we were geared up," Lewin said. "We'd been trying since Friday to say the creeks that are normally dry are going to turn into raging rivers of trees and rocks. Roads are going to be taken out." Lewin, formerly the Cal Fire chief in San Luis Obispo, had been reading up on floods from Montecito's past, including in the winter after 1964's Coyote Fire. He knew flooding and mudflows were possible all the way down to Coast Village Road and the highway.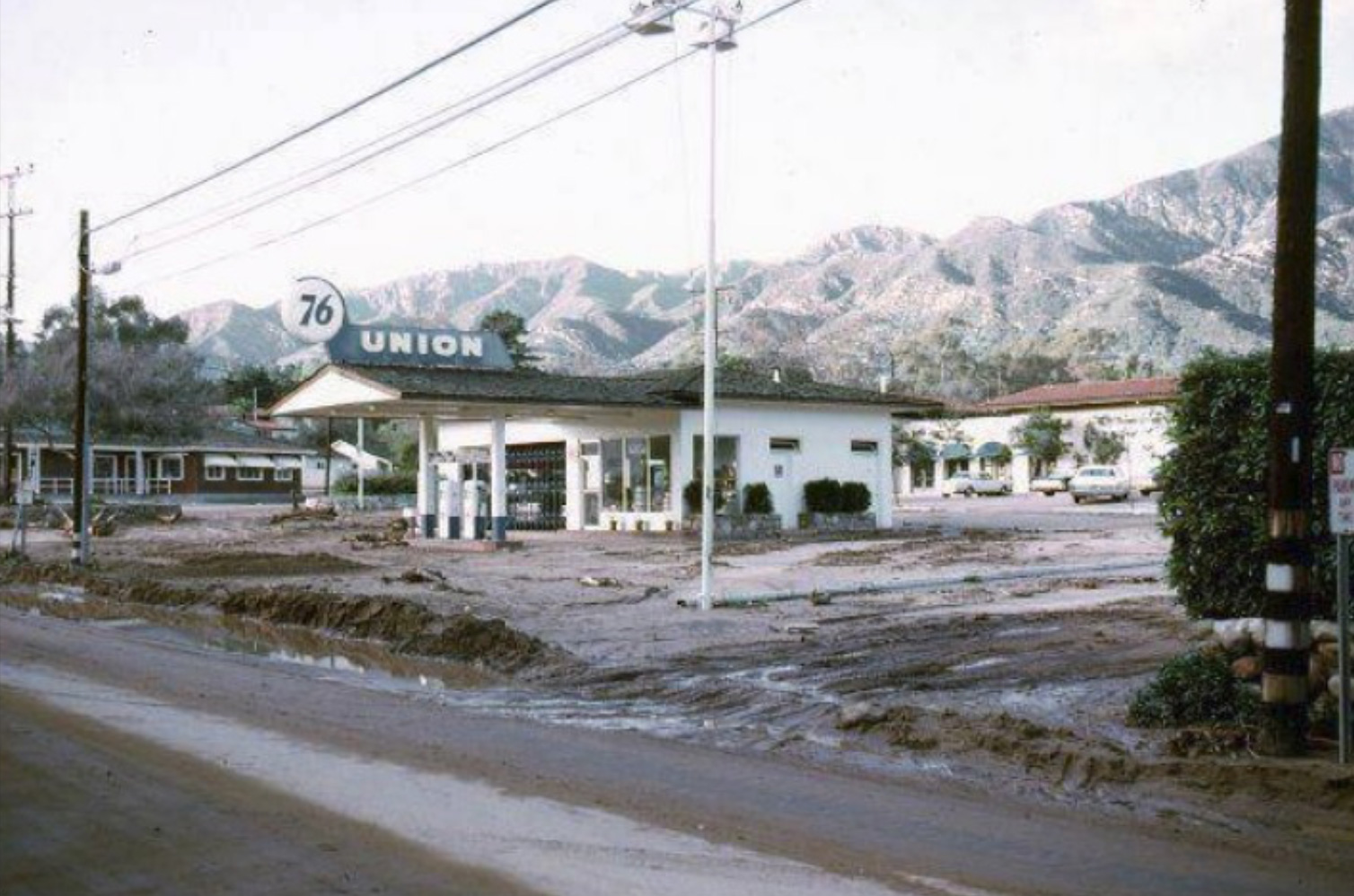 County of Santa Barbara