The good news is that mud-shocked Montecito residents are now being allowed to return home. "Everyone should be home by the end of the weekend," declared Rob Lewin, the county of Santa Barbara's Emergency Services czar, to a packed house at a community meeting convened by 1st District Supervisor Das Williams early Friday morning at the downtown public library.
The bad news, of course, is that for hundreds of residents, their homes are either so badly damaged they can't be occupied safely or are outright destroyed. In the wake of January 9's devastating floods of rocks, boulders, and mud, others will discover that their homes are now much closer to the creek channels that once ran further away. This proximity may render their homes not only unsafe but beyond the pale of reconstruction.
Friday's was the first official public gathering for Montecito and its elected representatives to figure out how to extricate the affluent South Coast community of 10,000 from the mud and debris that now engulf it. Emergency Czar Lewin compared Montecito's current historic moment to Santa Barbara's in the wake of the city's historic earthquake of 1925. Out of the rubble of that quake, Santa Barbara — led by civic matriarch Pearl Chase and her co-conspirator Bernhard Hoffmann — the City of Santa Barbara reimagined and rebuilt itself in the red-tiled and white-stucco-walled vernacular meant to conjure old Spain.
Unlike Santa Barbara of 1925, Montecito is not a city unto itself. It has no mayor or city council. To the extent Montecito has a Pearl Chase equivalent, it's not yet clear who she — or he — might be. One speaker at Friday's gathering suggested that Montecito needed a "czar" to help guide the rebuilding effort. "I'm not sure about a czar," replied Supervisor Williams, in one of the few light-hearted moments of the meeting. "I'm not an authoritarian."
The intent behind the meeting for organizers was not so much to herd cats but to enlist the cats into herding themselves into what promises to be a very rocky — and muddy — road ahead.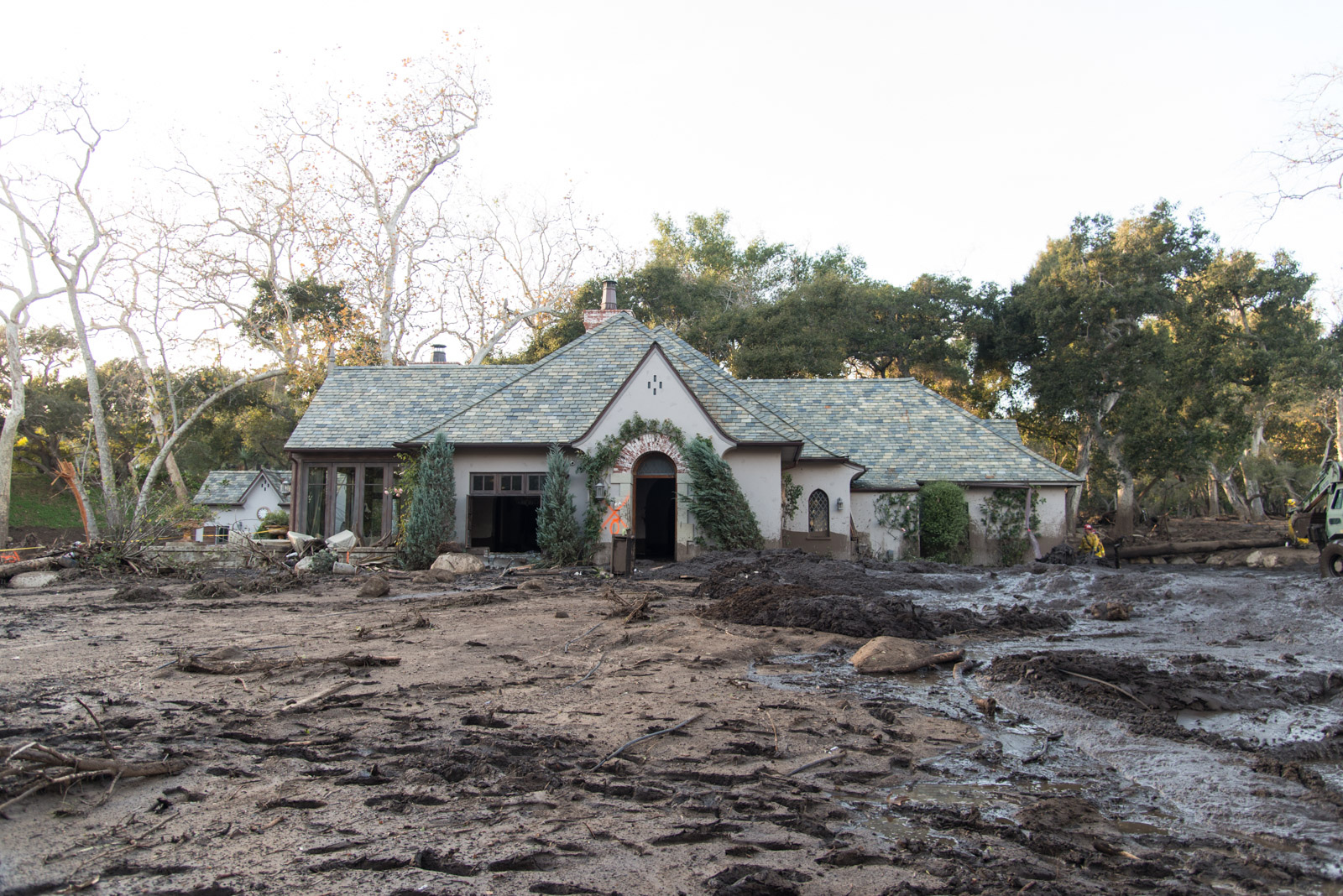 By Brandon Yadegari