The modern wine lover is a rather educated fellow — she knows grape varieties and regions well, is familiar with individual estates and vintners, and may even prefer a specific vineyard block or winemaking technique. But with all that intel, what's the next educational frontier? Where does he go now to further his oenological intrigue?
To me, the answer is age, as in drinking older bottles of wine. Though Americans reportedly consume more than 90 percent of wine within 24 hours of its purchase, those who have patience to sit on a bottle for five, 10, or even 20-plus years will find much to enjoy.
Not only do older bottles offer exotic, occasionally mystical aromas and flavors that young wines can only dream of — think shaved truffles and exotic mushrooms, gamy charcuterie and funky cheese — but these are one of humankind's only opportunities to truly taste the past. There is, of course, a bit of gambling involved, for not all wines are built to withstand this test of time. But those that do survive reveal far more about the staying power of a vineyard or prowess of a winemaker than the latest release does.
Thankfully, wineries do a much better job than consumers of saving these liquid time capsules. A growing number are also pouring and selling them regularly, such as The Ojai Vineyard (ojaivineyard.com), which offers more than three decades of vintages for sale at its Ojai tasting room. Those on the hunt would also be smart to reach out to dealers like Industry Wine Merchant (industrywinemerchant.com), where I've picked up a few gems lately, including a 1987 Qupé Bien Nacido Vineyard Syrah (which I proclaimed on Instagram as possibly my favorite wine ever), a 1986 Richard Longoria S.B. County Pinot Noir (which was enjoyed while camping on Santa Cruz Island), and, for my 40th birthday last September, a 1977 Heitz Martha's Vineyard Cabernet Sauvignon. Just last week, I picked up four bottles of Babcock syrah from the late 1990s. Even Wine.com offers old bottles for sale.
But you needn't even go whole bottle, which can be pricey, to dip your toe into this trend. Five years after opening the wildly successful Bar Covell in Los Feliz in 2010, Santa Barbara–raised, Los Angeles–innovating sommelier Matthew Kaner opened Augustine in Sherman Oaks, where vintage flights became all the rage.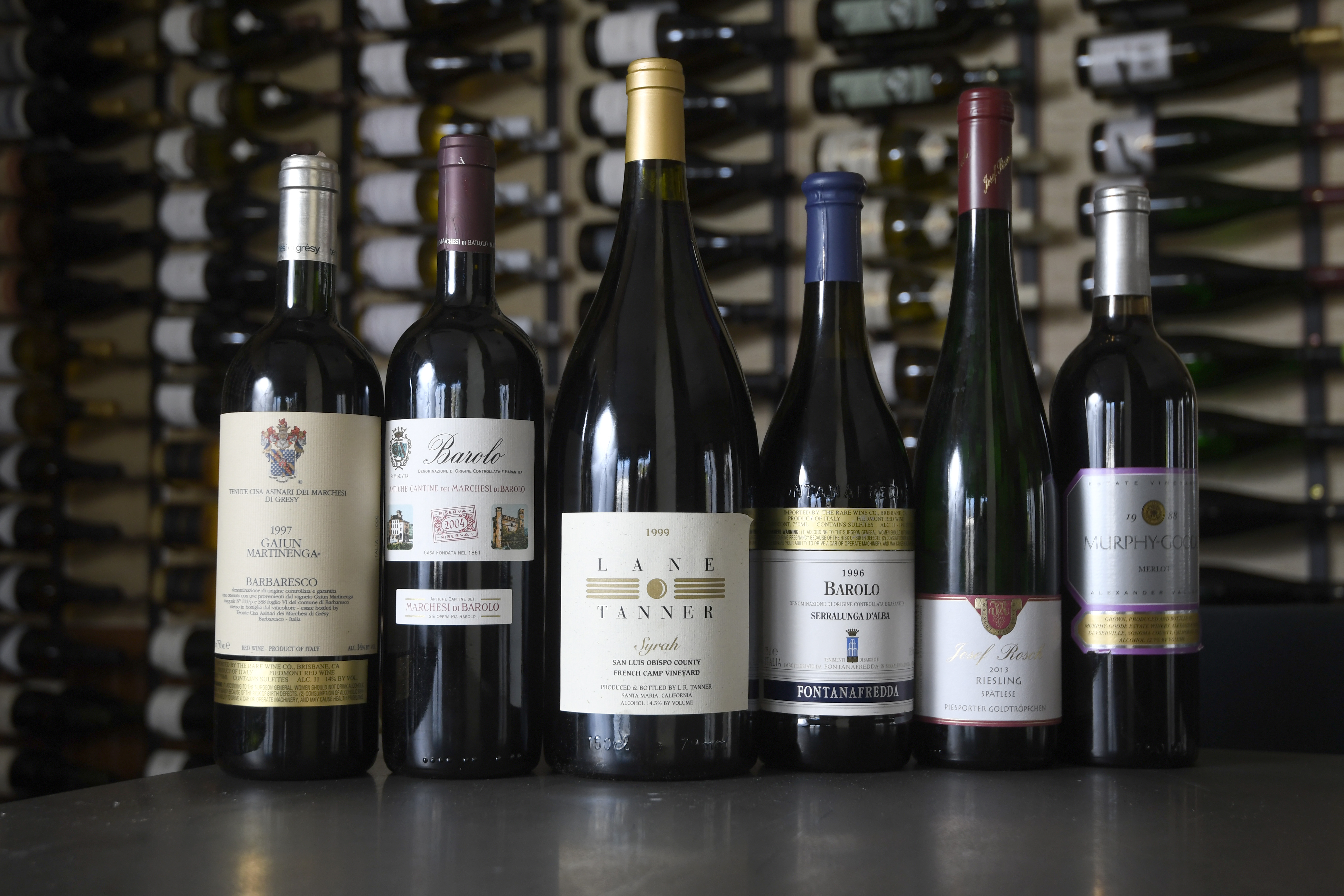 By Paul Wellman