The ribbon was cut, speeches were made, and dozens of kids and adults surged into their favorite local library on Fairview Avenue on Sunday morning. The occasion was the official beginning to the independent Goleta Valley Public Library, separate from City of Santa Barbara control and on its own financially and administratively. Library Director Allison Gray seemed more than up to the task, talking animatedly about her plans for the future and her staff — none of whom hold library degrees but all of whom make up for it in time-earned knowledge and a talent for programming.
Goleta was granted a separate accreditation in the state library system in the fall of 2017 and in the shared library-materials syndicate, Black Gold, that covers San Luis Obispo and Santa Barbara counties. The folks who use Goleta's library are the greatest consumers of materials from Black Gold, said Gray, and Goleta's budget for buying needed books and other items grew by $140,000: "We have such great support from the city and the council," said Gray, "and from our volunteers."
Faced with retagging 75,000 items with new Goleta bar codes, Gray recruited the library's volunteers for the massive job. They finished well before the opening, spending a collective 3,000 hours — some coming in daily to put in an hour or two, said Gray: "They were our power volunteers." During the retagging sessions, volunteers came across children's books that they couldn't resist reading aloud to each other. Sitting in her office next door, Gray said it was a sound that warmed her heart; she'd trained as a children's librarian at SUNY Albany before running a library in Suffolk County and then coming to Goleta in 2008.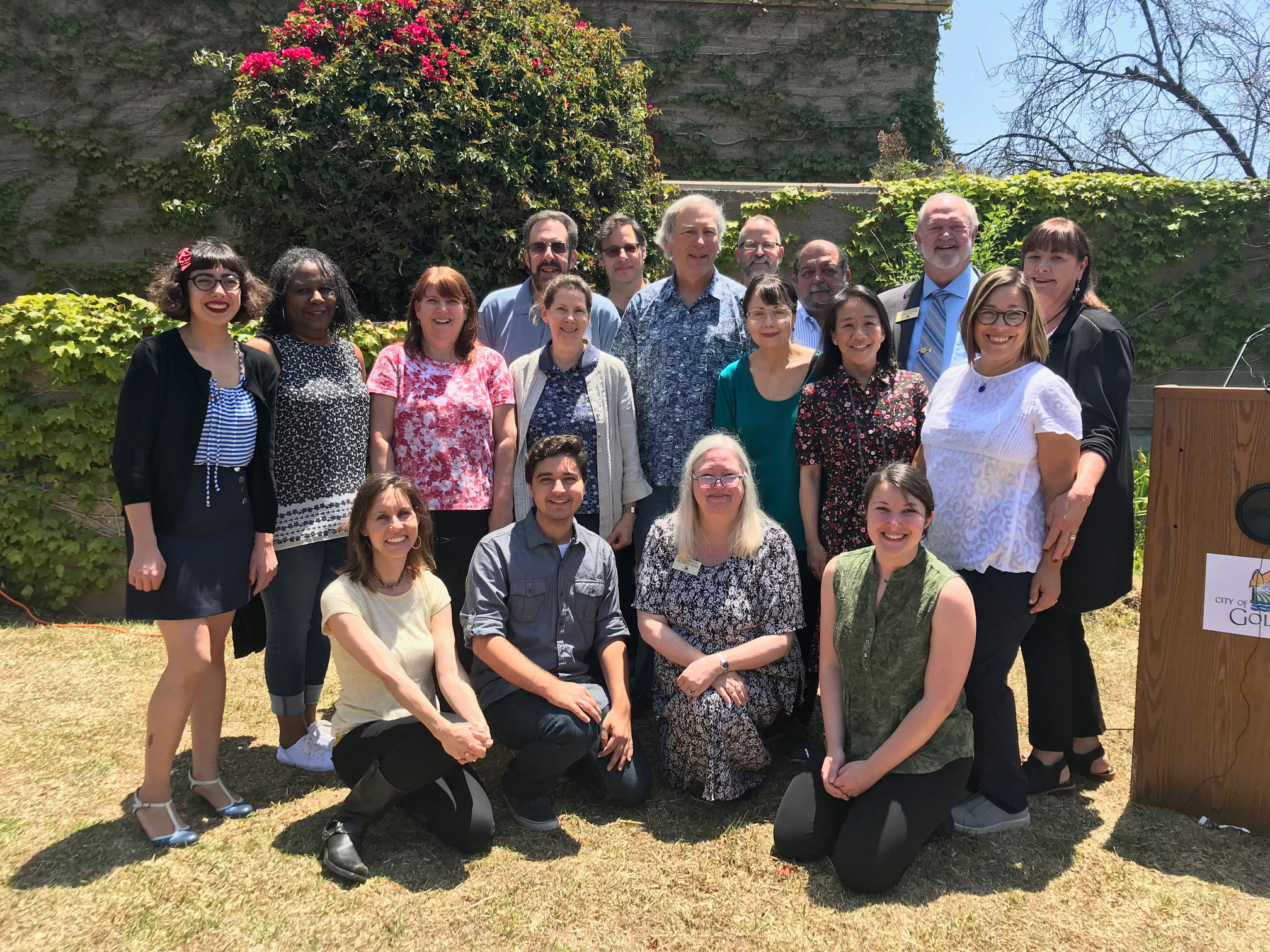 City of Goleta/Valerie Kushnerov