A consummate entrepreneur, Brendan Searls knows more than most about running a successful business in Santa Barbara. Location, of course, is critical.
"I've coveted this corner for a long time," Searls explained recently on the patio of Mizza, the Italian restaurant he just opened on the edge of State Street's La Arcada Court. The sidewalk-adjacent spot was previously home to a string of cafés, though Barcliff & Bair, which closed in 2010, was the most enduring. "We're serving elevated cuisine in a pub-style environment," said Searls of his latest venture, which takes foundations from his Pizza Mizza, like freshly made dough and pasta, and turns them upscale. "I want everyone to be happy."
The Searls journey begins in Cork, Ireland, which he left in 1985 to work construction jobs in Boston. He then headed west to Santa Barbara and took over Video Shmideo in Victoria Court in 1990, arguably the last great video rental shop anywhere. In 1993, he opened Bogart's in La Arcada Plaza, which became a beloved spot for coffee and Guinness. (That's where Petit Valentien is now.) In 1997, after spending too much cash at The James Joyce pub after weekly soccer games, he and three Irish friends opened Dargan's Irish Pub on East Ortega Street. Then came another Dargan's and a sports bar called Rookees in Ventura, a brief stint owning the Padaro Beach Grill in Carpinteria, and then a mini-chain of bar-restaurants called Brendan's in Camarillo, Newbury Park, and Agoura Hills.
He's since sold his interest in all of those ventures but retains ownership of Pizza Mizza, which he started on Milpas Street in 2003 and moved to La Cumbre Plaza about a dozen years ago. "We were ahead of the curve," said Searls of Pizza Mizza's inventive topping combinations, like chicken and barbecue sauce and goat cheese, which were new for Santa Barbara 15 years ago although de rigueur today. "And we've made it work with community outreach and involvement," he explained of his support of numerous causes and fundraisers. A pizza parlor won't make you rich, he advised, but it will pay the bills.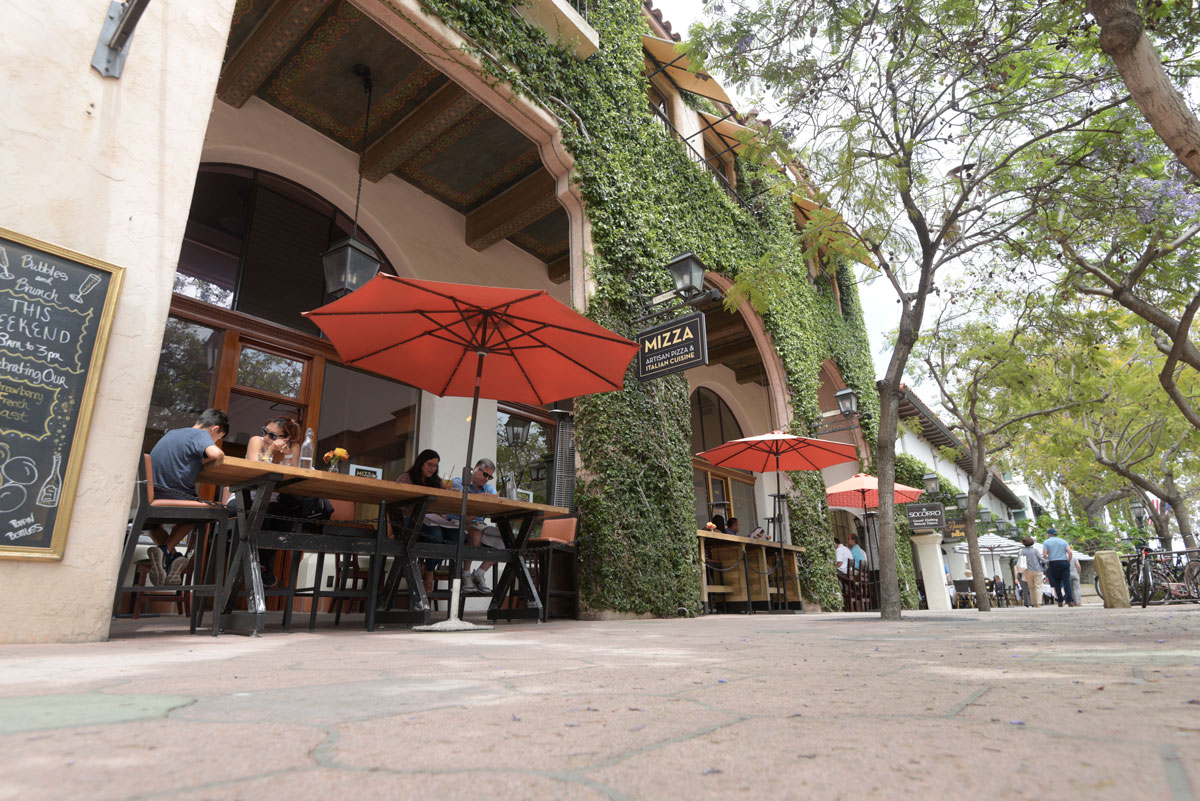 By Paul Wellman