"It's all about taking that leap," said singer/guitarist Alixandra Macmillan-Fiedel of her new music project, Moon Diver. The idea of taking bold risks extends far beyond the name; it was an integral part of the band's process in creating its captivating debut EP, Laze. Macmillan-Fiedel, Chris Norlinger (vocals, guitar, bass), Chris Nava (keys, synth), and Maxx Farris (drums) started their project in 2016 by building their own studio, writing songs, self-producing, and fine-tuning their sound all before playing a live show.
"Allowing ourselves the time to discover the sound of the project resulted in a much more collaborative writing process, with Chris Norlinger and myself both writing songs and cowriting some tunes as well ('Feathers,' 'Wand,' 'Perennials'). The sound is more modern, edgier, and driven," Macmillan-Fiedel said.
Macmillan-Fiedel and Norlinger were formerly in the Santa Barbara indie-rock band Ghost Tiger. After three of the original members dropped out at the end of 2014, Farris joined as drummer, and the group continued under the same name and style. However, the group realized they were moving in a new musical direction, so with the addition of keys player Chris Nava, they evolved into Moon Diver in 2016, entrenching themselves in experimenting, writing, and demoing all-new material.
Laze, which debuts digitally (Spotify, iTunes, etc.) July 23, is a propulsive collection of beautifully produced songs that soar on the wings of layered synths, a beat-heavy rhythm section, driving guitar, and powerful vocals expressing a range of emotions. "A lot of the songs on Laze touch on themes of loss and separation, as well as discovering your own voice," Macmillan-Fiedel said of their lyrical inspiration. "This isn't a huge surprise when you look at some of the events that touched all of our lives in the past couple of years, with Chris Norlinger's dad passing away and Maxx's job as a lighting designer (Tycho, Blood Orange) taking him on the road for months," Macmillan-Fiedel said.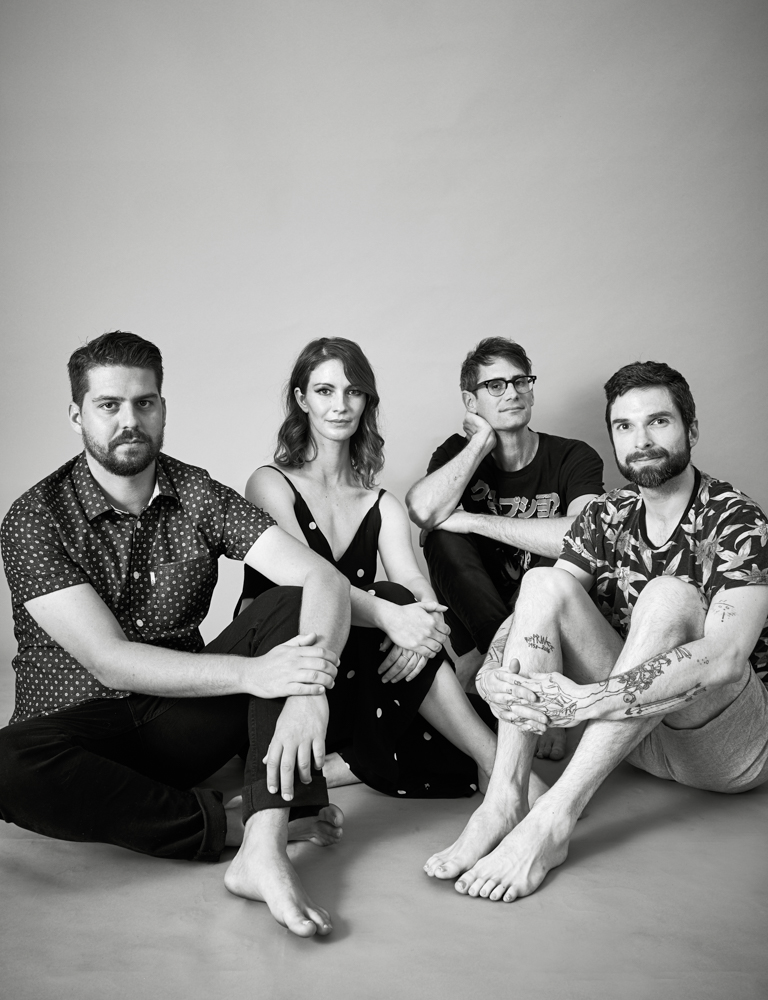 Leela Cyd