You don't need a golden ticket to enter Santa Barbara's chocolate factory, nor will you encounter orange-skinned creatures, navigable rivers of chocolate, or gravity-defying beverages inside. But if you do walk through the doors of Twenty-Four Blackbirds Chocolate on East Haley Street, you'll smell the warm aroma of roasting cocoa in the air and find delicious treats to plop in your mouth, curious machinery to entertain your eyes, and, like the fictional Willy Wonka, a mad scientist of sweets.
That's owner Mike Orlando, a risk-taking entrepreneur and problem-solving inventor whose work is changing the world of craft chocolate. "We were one of the first to do it," said Orlando of his entry into America's craft chocolate movement in 2010. "We lucked into the timing of craft chocolate. Eight years later, there must be more than 200 bean-to-bar companies in the United States alone."
When Twenty-Four Blackbirds began, only about 10 other American producers were making chocolate bars out of fermented cocoa beans that they sourced directly from cacao farmers in the tropics. This hands-on, single-origin, "bean-to-bar" process is much different than the industrialized, corporate-controlled chocolate industry, which has ruled the planet since the 1800s and treats cocoa as a gross commodity like wheat rather than a customized product like wine.
Much like craft brewers and boutique coffee roasters, chocolate makers ​— ​distinct from chocolatiers, who take finished chocolate and make candies ​— ​continue to launch new brands throughout the country. Unlike beer and coffee, which are starting to show signs of contraction, the cocoa trend currently shows no signs of abating.
There remains plenty of room for growth, so existing producers are collaborating more than competing, encouraging anyone with the right grinder and gumption to take the leap. Meanwhile, "Big Chocolate" would-be boogeymen ​— ​corporations like Hershey and Nestlé and Mars ​— ​aren't messing with the little guys yet, as the craft movement amounts to less than one percent of the global cocoa market.
And yet, since many American bean-to-bar makers are focused on fostering fair trade, supporting sustainability, and even reviving heirloom varieties of cacao, the social impacts of this small movement feel quite big. That's a positive shift from chocolate's postcolonial history, in which millions of farmers from West Africa to South America ​— ​including a rampant amount of child labor ​— ​still subsist in near-slavery conditions due to the volatile commodity market.
"As more companies come on, more information is being shared and more farms are being discovered by people who care," said Orlando. "I think we have 5-10 more years of this before it becomes the Hershey-versus-Nestlé battle and we're competing for the same space. And that time may never come."
Welcome to the golden age of American craft chocolate.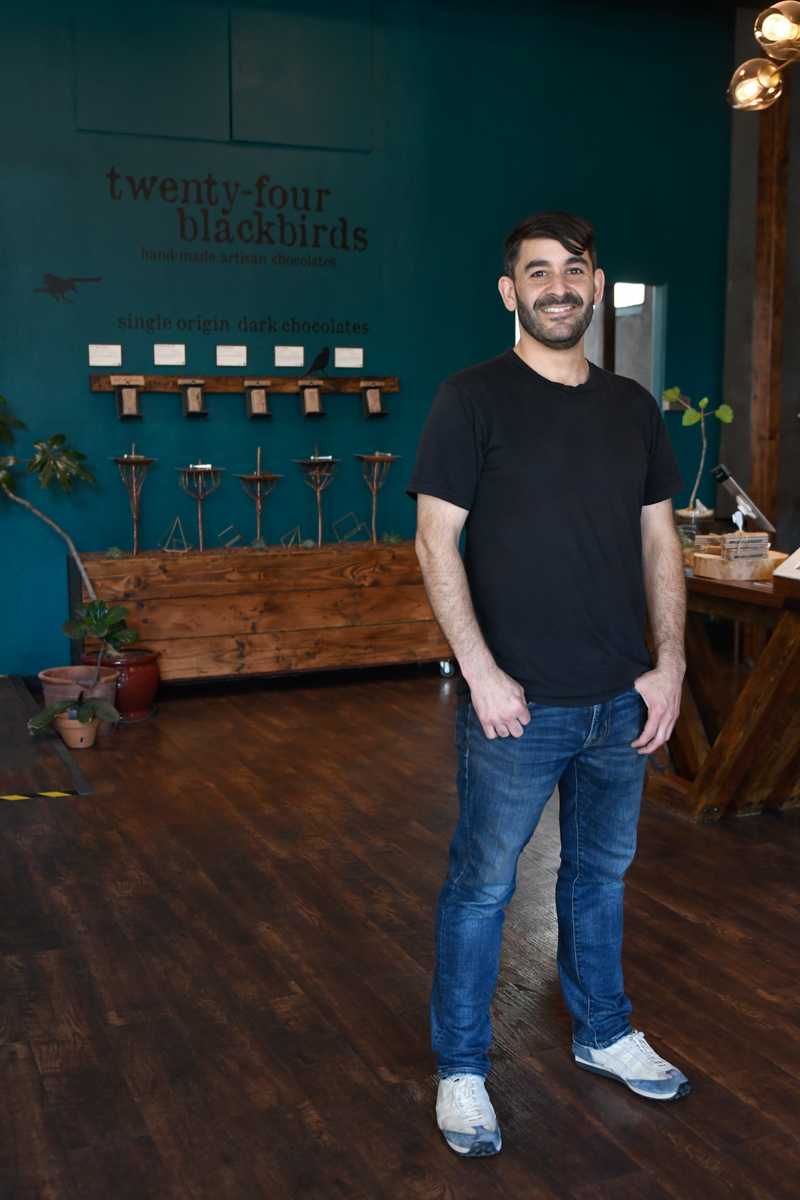 By Paul Wellman