You might remember that bouillabaisse, with the fennel-tomato-saffron broth you wanted to bathe in. Or perhaps it was the beef cheeks, meltingly tender yet just crisped, alongside peak-of-summer Roots Farm corn and more. Or the ricotta ravioli gussied up into summer elegance with charred Lane Farm strawberries.
Well, you don't have to remember anymore. All of Chef Justin West's deeply desired dishes from his former restaurant Julienne are coming back on Monday and Tuesday nights, when he turns his Wildwood Kitchen barbecue space into Brunoise, offering a new menu each week.
"I'm worried that the memory of Julienne rose to a great place in people's heads," confessed West, the Oregon-raised chef who ran the East Canon Perdido Street restaurant from 2008 to 2016. "I have to compete with the memory of myself." So he decided not to return to full-scale fine dining but rather to offer refined dining, in which Wildwood will play the perfect pop-up host.
Right upon opening, Julienne wowed customers with its upscale farm-to-table cuisine, won the Independent's Foodie Awards in 2010 and 2015, and attracted fans like the late Anthony Bourdain. But after an eight-year run, West pulled the plug on Julienne two years ago, both to focus on Wildwood, which opened in The Mill on East Haley Street in 2015, and because he was getting divorced from his wife and business partner, Emma. "It was an adjustment time," he said. "I had to figure out how my new life was operating."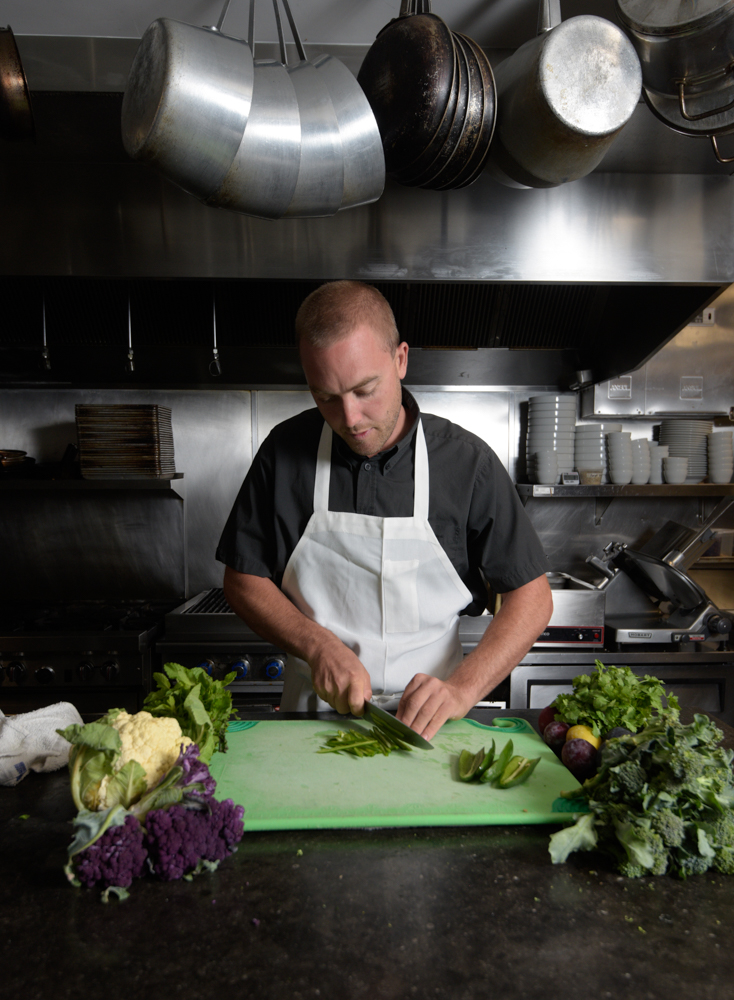 By Paul Wellman