These days, almost every brewery of substance is wild about wild beers, those usually sour beverages fermented with natural rather than commercially produced yeasts and often enhanced with fruits, herbs, and other ingredients, typically harvested nearby. I've thought about home brewing some myself, but my initial research on the matter suggested an uphill climb to cultivate the sort of yeasts required to do the job properly.
But foraging expert Pascal Baudar, author of The Wildcrafting Brewer and The New Wildcrafted Cuisine, assured me that's not the case, that wild yeasts are in fact easy to capture and capitalize upon in your home-brew lab. He's coming to Ojai on Saturday, August 11, to lead a wild-brew workshop with Lanny "Herb Walks" Kaufer and answered a few more questions last week. Register for the $75 workshop, which includes a walk and tasting, at herbwalks.com.
Was it much different to enter the world of wild-foraged beers from your previous experience with foraged foods? Not really. Like any subject, it requires some research, but making wild-foraged beers was a natural process. If you think about it, foraging is not like going to the store, where you have products available all year long. Wild products are often available for a very specific amount of time, so learning about food preservation such as lacto fermentation, pickling, canning, dehydrating, and alcoholic fermentation is a must to preserve the harvest. Beers are a way to preserve plants and enjoy their flavors during the year. You can even go deeper and look at the medicinal properties of those plants and thus create brews that can be beneficial. Food as medicine was a real concept not so long ago.
Ancient and primitive beers are also very easy to make, unlike our modern concept of what a beer is (just hops and grains). It's pretty much making an herbal tea with a source of sugar, often a mix of them such as honey, molasses, tree sap (maple or birch syrup), raw cane sugar, etc. You boil the ingredients to extract the flavors, cool down the solution, add some yeast, and ferment it for a specific amount of time before bottling and aging.
People who attend the workshop are always surprised by the simplicity of the process but also by the flavors.
How difficult is it to source wild yeast? Wild yeast is available all around us, in nature or even at your regular supermarket. If you look at organic grapes, there is often a nice, whitish bloom on [them], which is composed of yeast and wax. Place some grape skins in sugar water, and in three days, you have a very active fermentation. Fruits, berries, and flowers that contain a decent amount of sugar will attract yeast.
Personally, I often use elderberry or California juniper berries yeast (both have a wonderful bloom on them), but even other ingredients can be loaded with yeast. For example, pinyon pine sap is loaded with sweetness. Add some pinyon pine branches or unripe cones in a brew, and you're pretty much guaranteed to have a fermentation happening within two to four days.
Harvesting wild yeast is really easy.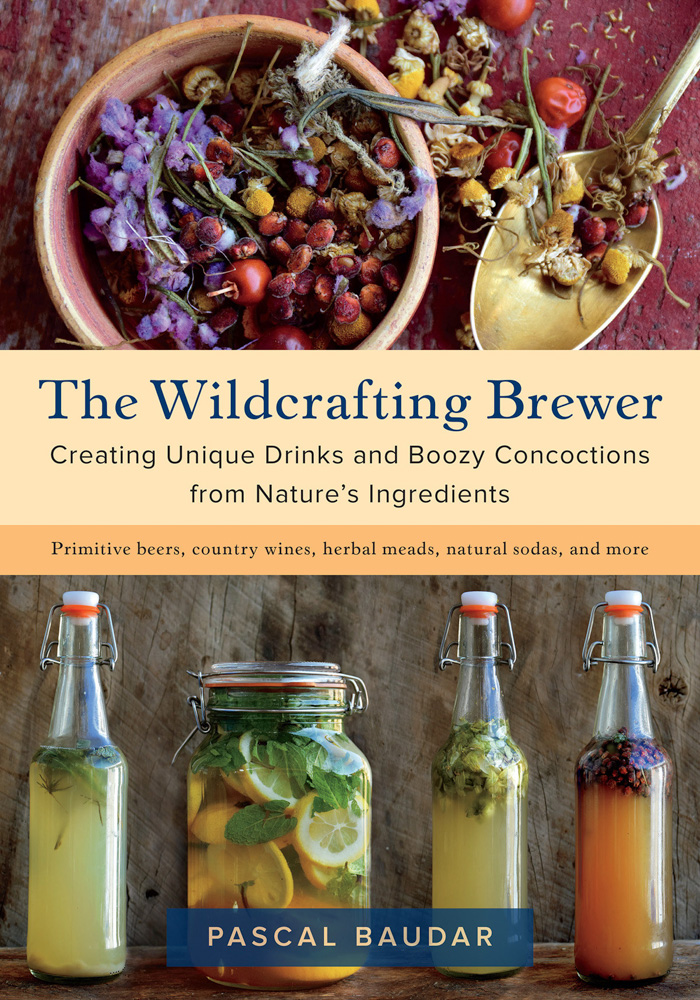 By Courtesy Photo