Backstage at the theater in Goleta Valley Junior High, 11 UCSB students have just performed an intricate 45-minute introduction to Shakespeare, but all they want to talk about is what's still to come — the workshop. In UCSB faculty member Heather Stanford's program Shakespeare & Me, these workshop sessions bring current UCSB students into public school classrooms anywhere from 3rd to 12th grade. They are one facet of an ambitious project that combines learning with doing and brings the joy of college-level acting to the people who stand to benefit from it the most — younger students.
As one of the enthusiastic UCSB undergraduates enrolled in the spring 2018 edition of Stanford's course on Shakespeare and education told me, "The best thing is when a 5th or 6th grader who has been kind of quiet speaks up at the end of the day and says, 'My partner made it fun.'" When the rest of the group nodded in agreement, another added that this is all a part of "reinforcement" — an educational technique that emphasizes the value of individual recognition through performance.
Shakespeare & Me is remarkable for its breadth and intensity. Since May 1, students in the program have visited five public high schools, two junior highs, and two primary schools, all in Santa Barbara County, but many, such as Carpinteria and Santa Ynez high schools and Los Berros Visual and Performing Arts Academy in Lompoc, that are beyond the limits of the cities of Santa Barbara and Goleta.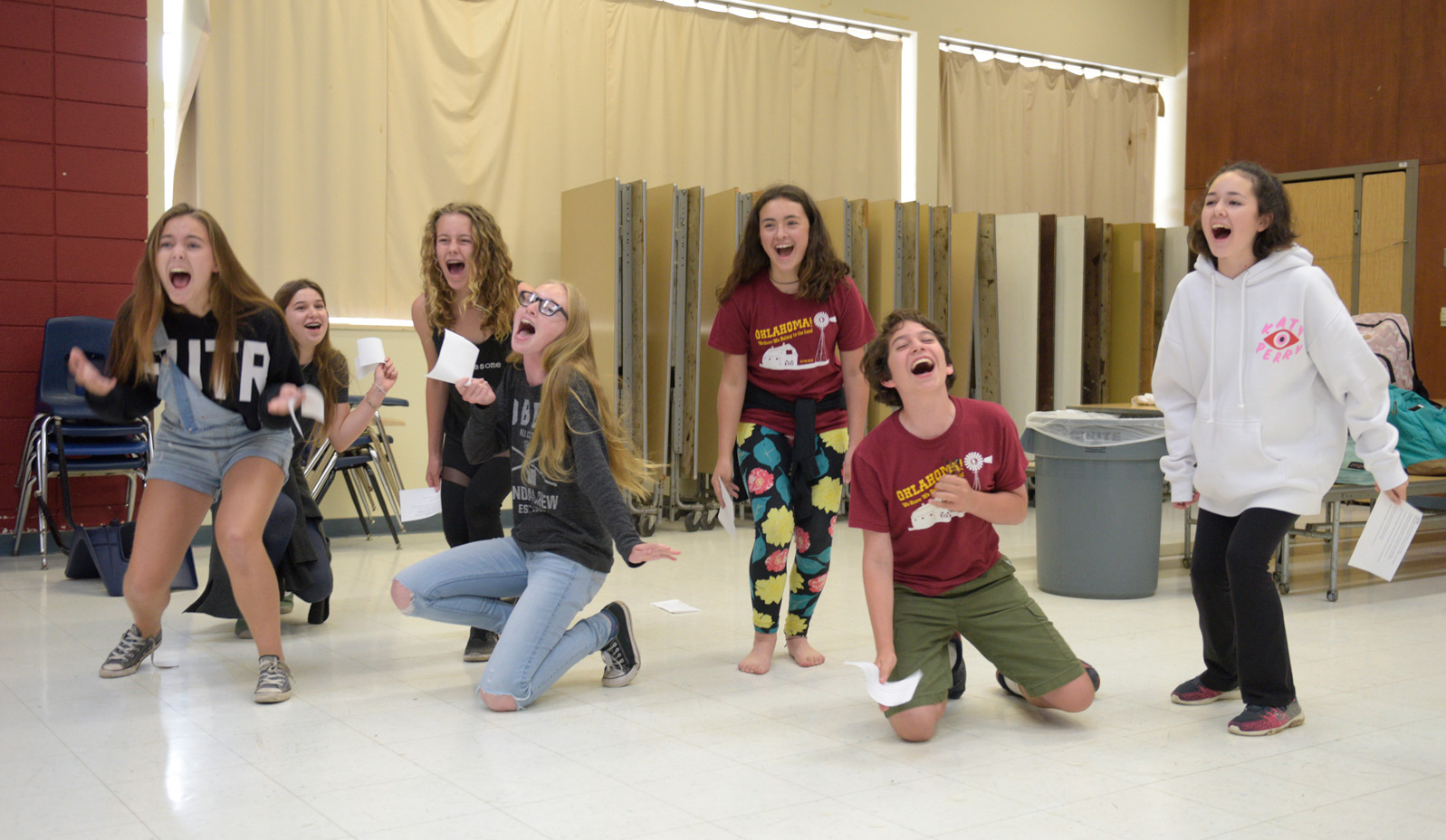 By Paul Wellman