If you thought pot made you paranoid, you ain't seen nothing yet. Fasten your seatbelts, and get ready for the garrison state, replete with 24/7 private security details, video-camera sentries, motion detectors, vibration sensors, bulletproof windows, armored delivery vehicles, and scads of well-paid employees each wearing panic buttons.
That's right, panic buttons.
All of the above was discussed in gory detail at last Friday's public dog-'n'-pony show as six potential cannabis-dispensary operators competed for the three retail spaces the Santa Barbara City Council will allow within city limits. Of those six, three are proposed for State Street. Would-be operators sought to exceed any expectations concerning security. For those intent on chasing the homeless out of downtown, it quickly became clear that pot shops were an answer to their prayers. To be fair, one operator ​— ​Ryan Kunkel out of Seattle ​— ​took a less militaristic approach. Kunkel and his crew are hoping to open a Have a Heart dispensary on the 1000 block of State Street, which they described as "modern intuitive meets Spanish colonial." Being from Seattle, they were big into algorithms, which presumably they would use to identify those at risk of becoming homeless and train them in the lucrative art of trimming weed. At least that was the plan.
Welcome to the brave new world.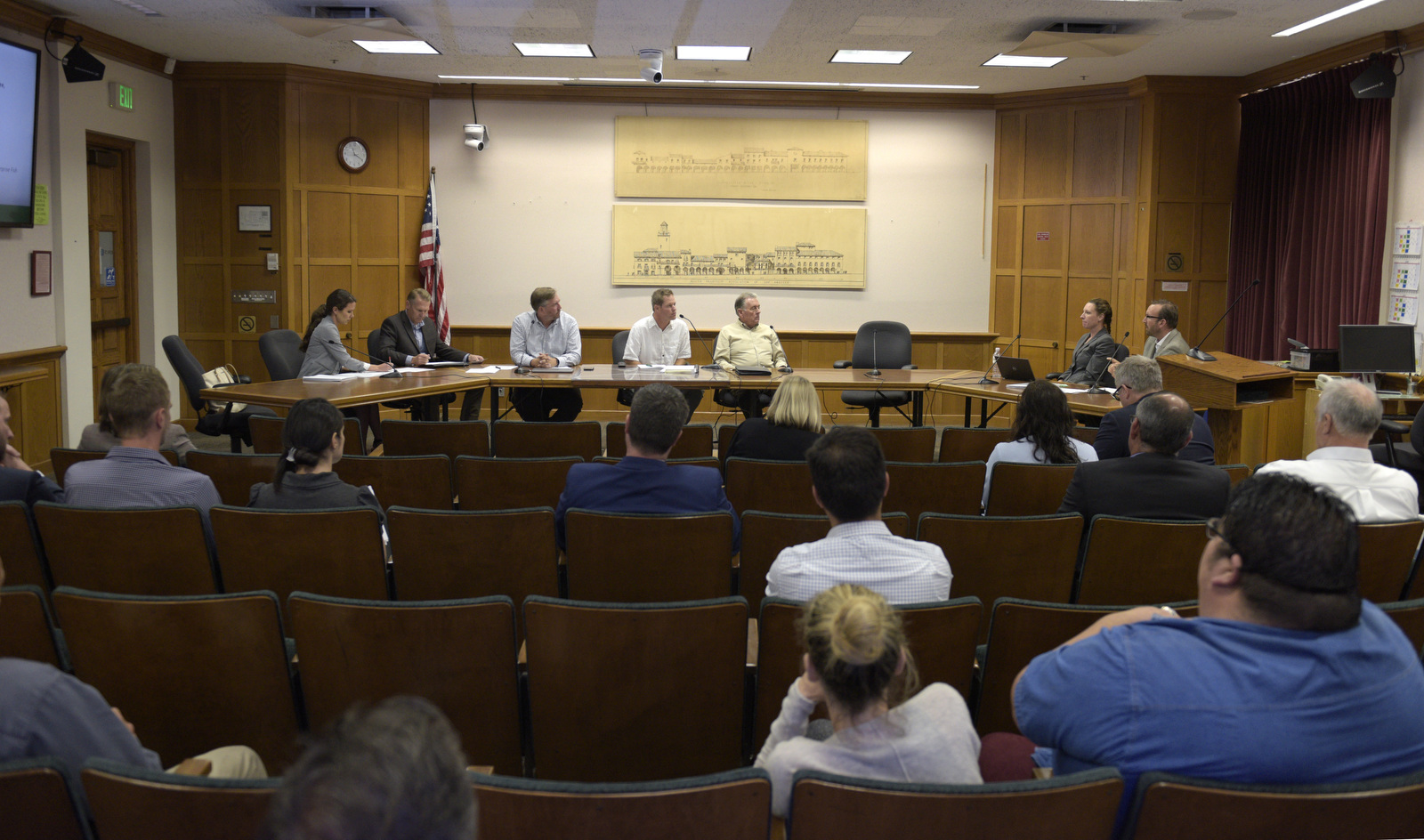 By Paul Wellman