When I was a little girl, my friend Leslie had an amazing dollhouse. Playtime at Leslie's house almost always started and ended with the dollhouse. It was a three-story, Victorian-style mansion, elaborately decorated and furnished. We spent hours making up detailed scripts and scenes for our dolls, using the dollhouse as the backdrop for our glamorous productions.
Walking through the gate and up the steps of the exquisite home at 1600 Olive Street, I felt as if I were gazing up at the real-life version of Leslie's dollhouse. The exterior of this Queen Anne Victorian is a classic blend of scalloped gingerbread detailing plus horizontal and vertical wood siding, in a palette of baby blue highlighted by brighter blue and white trim. On the day that I visited, it rivaled the summer sky for spotlight status.
Built in 1890, this five-bedroom, five-bath home has been designated a historical structure of merit and holds court over the corner of Olive and Arrellaga streets on the upper east side of town. At the top of the stairs, a covered front porch runs the length of the house. The porch provides both an al fresco sitting room on the right-hand side and a spacious outdoor foyer on the left. The foyer leads to a walkway that winds down to a secluded lower front patio with a large, private hot tub. I was soon to learn that this area is one of several distinct outdoor rooms around the home, providing plenty of options for enjoying Santa Barbara's weather year-round.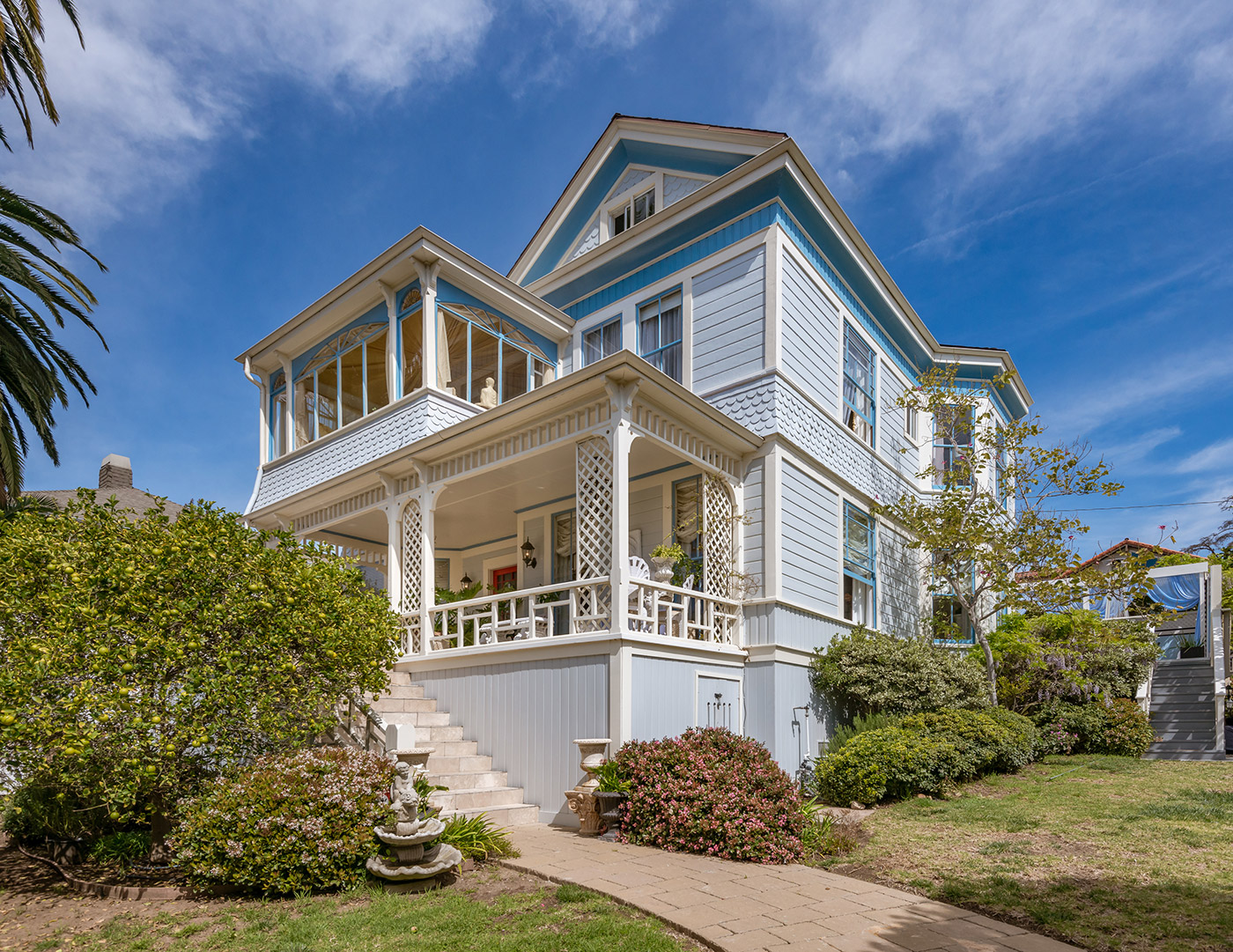 Rafael Batista