I've got my box of lettuce here," says Amy Derryberry, almost adoringly, as she sets down a box of neatly packed leaves just outside the Solvang farmers' market, where she's been gleaning a wide variety of leftover fresh fruits and vegetables. She's about to load it onto a truck and then deliver it directly to those in need, at no cost to the recipients.
As executive director of Veggie Rescue, Derryberry inspires the platitude that in helping others, we help ourselves. "It makes me so happy," she said of distributing more than 720,000 pounds of locally grown, mostly organic food to county schools, senior centers, and shelters so far. That's saved recipients more than $1.1 million so far in food costs.
Derryberry is careful to use the word "waste" when it comes to farm produce. "There's excess by design," she said of a farmer's strategy to till under surplus produce to enrich the soil. "Fortunately, there's enough excess that they can redirect some of it to the people who desperately need it and can't afford it."
Veggie Rescue's work is much needed. According to California Food Policy Advocates, nearly 23 percent of adults in Santa Barbara County are labeled as food insecure or hungry. Veggie Rescue is addressing those statistics head-on, and not with the usual fare of sugary, processed, and canned foods.
"We all need better nutrition to keep us from getting sick," explained Derryberry, who started as a volunteer with the organization. Veggie Rescue was founded by Terry and Holly Delaney after visiting a friend living at the Santa Barbara Salvation Army. When the Delaneys stopped by the kitchen, they noticed the intense lack of those vitamin-packed foods that help bodies in recovery. They started asking farmer friends for help.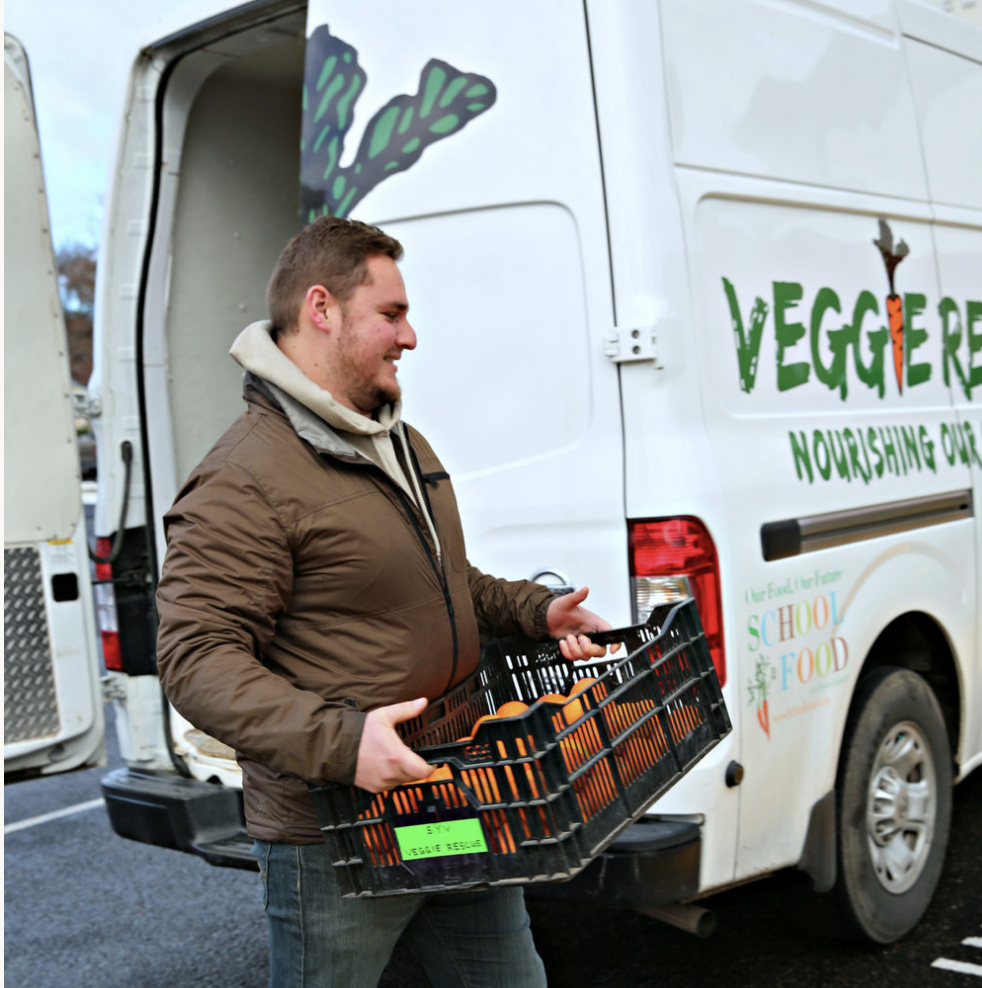 Courtesy Photo