What's the best thing to serve to a beachside paradise with summer just around the corner? Spicy Chinese soup, of course.
With the grand opening of 212° Hotpot, Isla Vista feels more and more like the Asian hubs of San Jose and Rowland Heights, bringing trendy Taiwanese food to the town's otherwise lackluster gourmet scene.
Before I.V.'s residents left for the summer, lines were out the door at the latest restaurant addition at 6533 Trigo Road, which was formerly home to Kol's Café and Crushcakes Café. Inside at the counter, you put your name, party size, and phone number down before you head outside to wait. Once called, it's another wait inside to order at the same counter, and then you hunt for an empty table.
On the menu are individual hot pots, so named for the gas stoves or charcoal flames underneath each bowl of soup as it's brought out to the table. The broth — which can be customized to four levels of spice between non-spicy and flaming hot — bubbles with meat, dumplings, mushrooms, mung-bean-based vermicelli noodles, peanuts, tofu, corn on the cob, leafy greens, or seafood, depending on which of the 11 hot pots you order. A meal will run you anywhere between $13.99 and $17.99, depending on the size and type ordered.
You eat it by ladling out the boiling broth, meat, and vegetables into the provided empty bowl, giving it enough time to cool in a smaller vessel. (Spoiler alert: No amount of time is enough to keep it from burning your tongue.)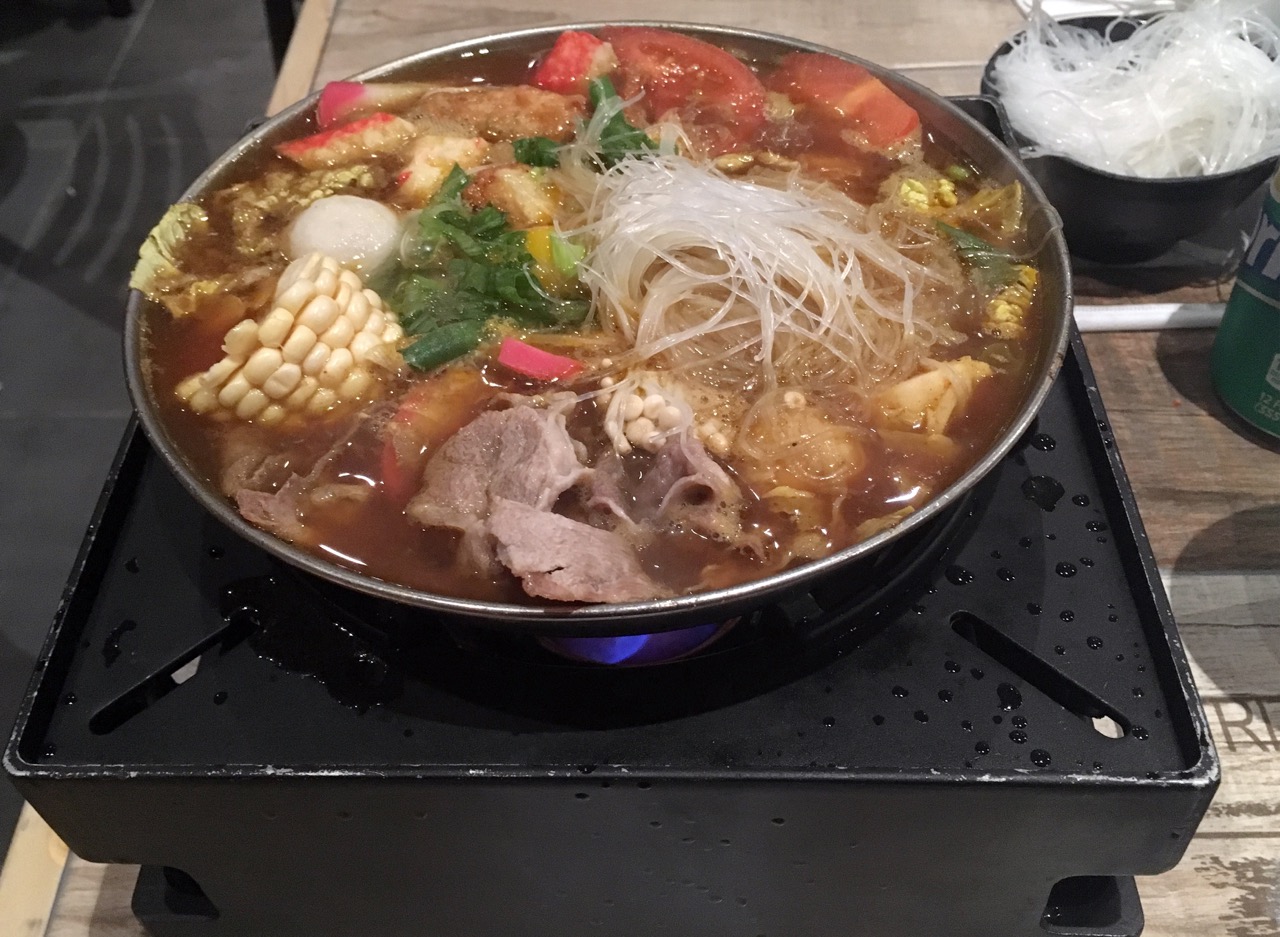 By Gwendolyn Wu