As a general rule, I don't take it particularly well when someone tells me ​— ​as has been known to happen ​— ​"Be reasonable." First, it presumes I'm not. Second, it presumes they are. By framing it in these terms, they ​— ​whoever they are ​— ​have already claimed the argumentative high ground. That leaves me occupying the lowland terrain reserved presumably for hysterics, mystics, and those who argue with themselves on State Street and lose.
The only thing worse is people who smoke pipes.
I mention this particular bugaboo because a brand-new political organization has burst upon the Santa Barbara scene, purporting to usher in a new age of sweet reason. Naturally, it calls itself Reason in Government, and promises to become "The Voice for the Radical Center." Why do I smell pipe smoke?
To give the new group props, they're already hitting way above their weight class. You may never have heard of them; you might not ever. But they've already changed the way The Game will be played in terms of county elections and which way the teeter-totter of power tilts at the County Board of Supervisors. While most people have busied themselves frothing at the mouth, Reason in Government has been quietly collecting signatures ​— ​more than 16,000 ​— ​to place an initiative before voters to create a new independent commission empowered to redraw the boundary lines for each of the five supervisorial districts. Next Tuesday, they and their signatures go before the county supervisors, who have no choice but to place the matter on this November's ballot. (There is talk, however, of getting a competing ballot measure on too. We'll see.)
In exactly the same way most trials are won or lost with the selection of the jury, the political outcome of most elections is preordained by the drawing of the boundary lines. Whosoever draws the lines picks the winners. Every 10 years, we are required to redraw the boundary lines based on the latest Census results. The idea ​— ​at least on paper ​— ​is to draw the lines so that each district has the same number of people represented and communities of interest are kept intact. In reality, it's all about stacking the deck and rigging the game so that your side prevails. It's called gerrymandering.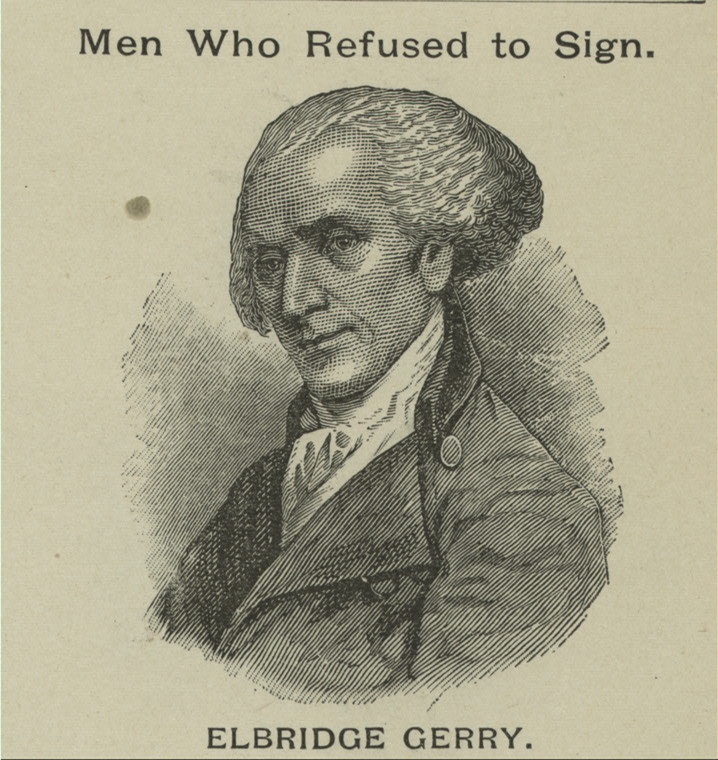 New York Public Library's Digital Library