The number of students accusing faculty and staff of sexual harassment jumped more than 100 percent in the last two years, from 100 complaints in 2014 to 205 in 2016, at the University of California's 10 campuses. The UC says this is a step in the right direction and is a result of the increased training for students and employees to recognize and report sexual harassment.
However, a state audit of the UC's response to students' sexual harassment complaints against faculty and staff found inconsistencies in discipline and time frames within and throughout the campuses. The report, released last week, focused on three schools ​— ​Berkeley, Los Angeles, and Davis ​— ​but included data on all UC campuses from 2007 through 2016.
UC Santa Barbara revealed a total of 84 complaints processed from 2007 to 2016. Of those, 19 were investigated, five were processed informally, and 60 (71 percent) were administratively closed. The campus offices closed the cases because "they did not suggest sexual harassment, there was a lack of information or complainant/witness cooperation, or the campus did not have jurisdiction," clarified the report. Of the 10 campuses, Santa Barbara had the largest percentage of administratively closed cases. Next in line was UC Santa Cruz, with 34 percent of its cases closed for insufficient information. In the audit report, a UCSB campus coordinator attributed the school's high percentage to the large number of complaints received from the campus police department. Those complaints provided limited information and did not allow the university to move forward, the coordinator reported.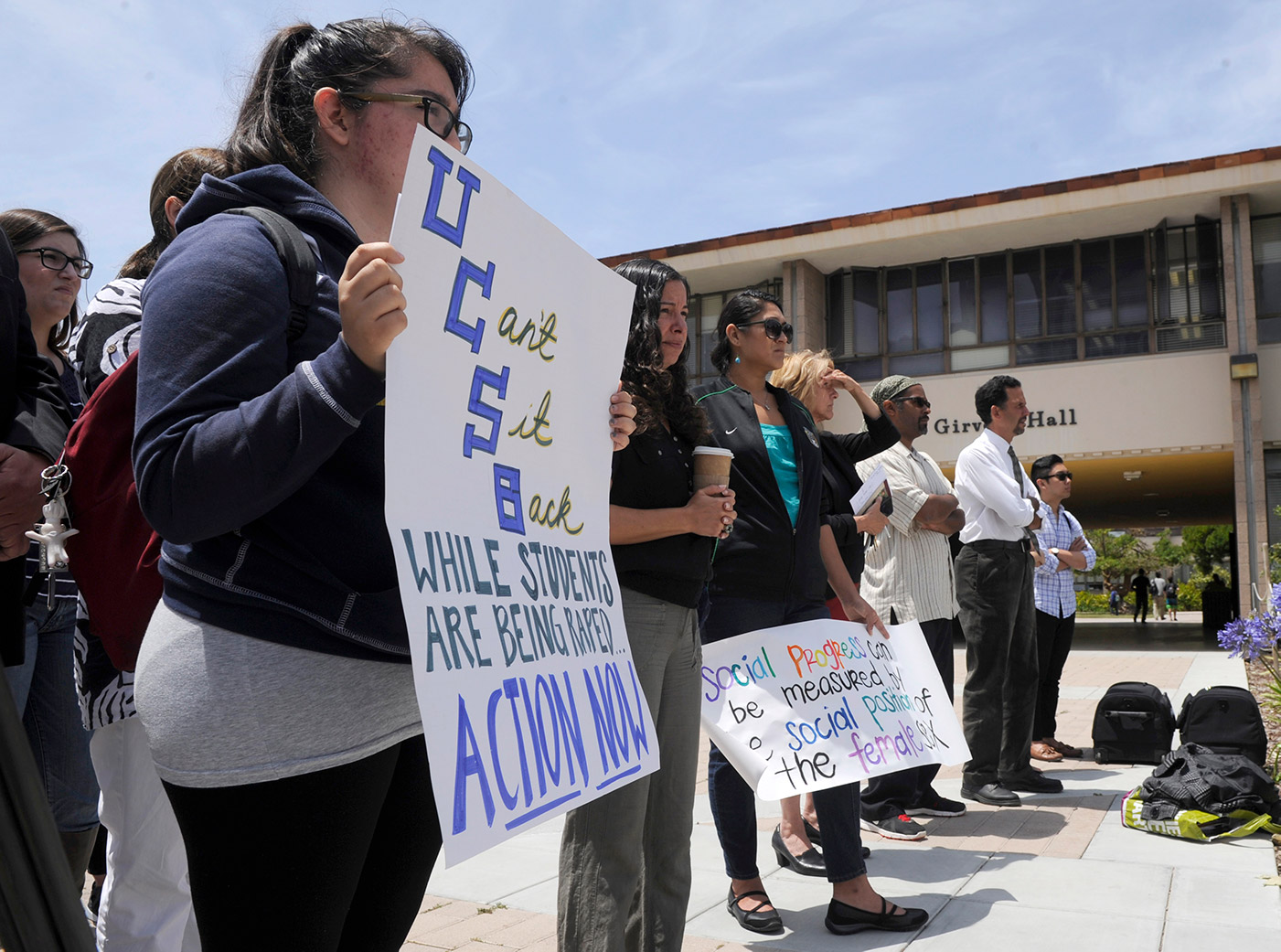 By Paul Wellman (file)