It's not for nothing that The Spot ​— ​located spitting distance from Carpinteria State Beach even on a windy day ​— ​boasts some of the longest lines of any restaurant in Santa Barbara County. Its only rival in this regard is the much-mythologized La Super-Rica Taqueria on Milpas Street. It's no coincidence that both establishments incited Julia Child ​— ​world-famous chef and Santa Barbara's former grand dame of gastronomical fame ​— ​to gush and fawn.
The Spot is one of those iconic Southern California, just-fell-out-of-bed, shorts-and-sandals, beach-shack burger joints that, for 60 glorious years now, has defied the march of time. Whether The Spot's burgers are as good today as they were in 1958 ​— ​when Cecil and Garnet Hendrickson converted a six-stool joint named Sheri's that then catered to workers at the lemon packing plant across Linden Avenue ​— ​is frequently the subject of considered debate among the masses in line.
A vigorous granddad wearing a Napoleon Dynamite T-shirt who is accompanied by his two granddaughters and keeps a $1,000 bill perpetually tucked in his wallet "just in case" tells me the quality of meat isn't what it was 10 years ago. Still, he's happy to wait. His granddaughters, it should be noted, are great company.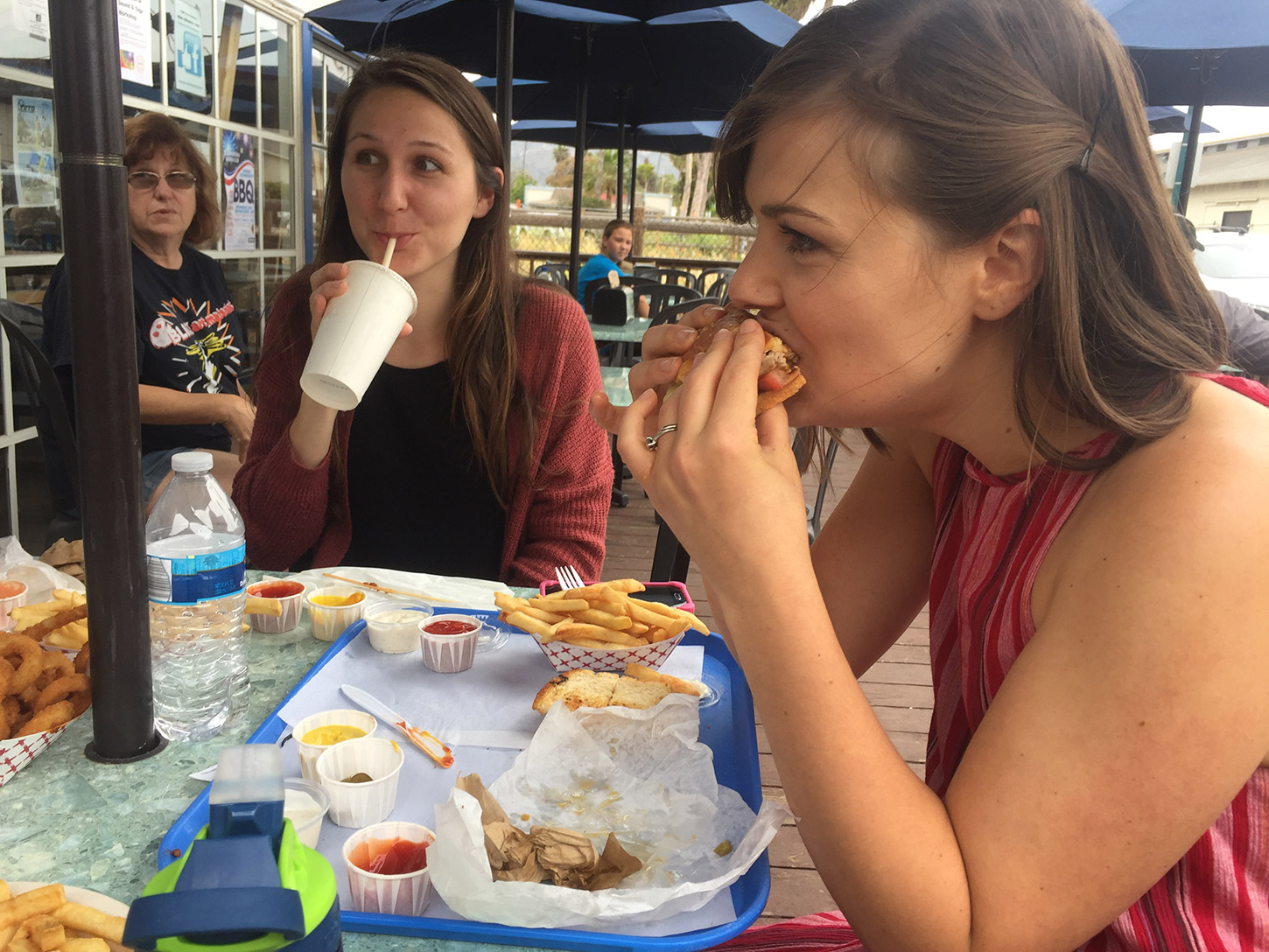 By Blanca Garcia