I ran into my friend Jan on Sunday as I toured the open house at 435 East Valerio Street. Jan and I have known each other for more than 30 years, and although we fell out of touch over the past decade or so, we recently reconnected, and now our paths seem to cross fairly regularly, in fun and unexpected places. So I wasn't too surprised to see Jan. She loves interesting houses, and this stately upper-east Craftsman home is in her neighborhood. Plus, the open house was attracting quite a crowd, and everyone seemed impressed.
This home sits at the corner of Valerio and Olive streets. Although its address is on East Valerio, the front door is on the Olive side of the house. I had been forewarned that the house had recently undergone an extensive remodel, but until I stepped foot inside, I wasn't prepared for just how magnificent it is.
The door opens into a cozy foyer that showcases the original, 100-year-old staircase. Gleaming oak risers with rounded edges juxtapose with the custom white wooden bannister. The kitchen and dining room are through a doorway to the right, but I chose to start my tour with the living room, which sits to the left of the foyer.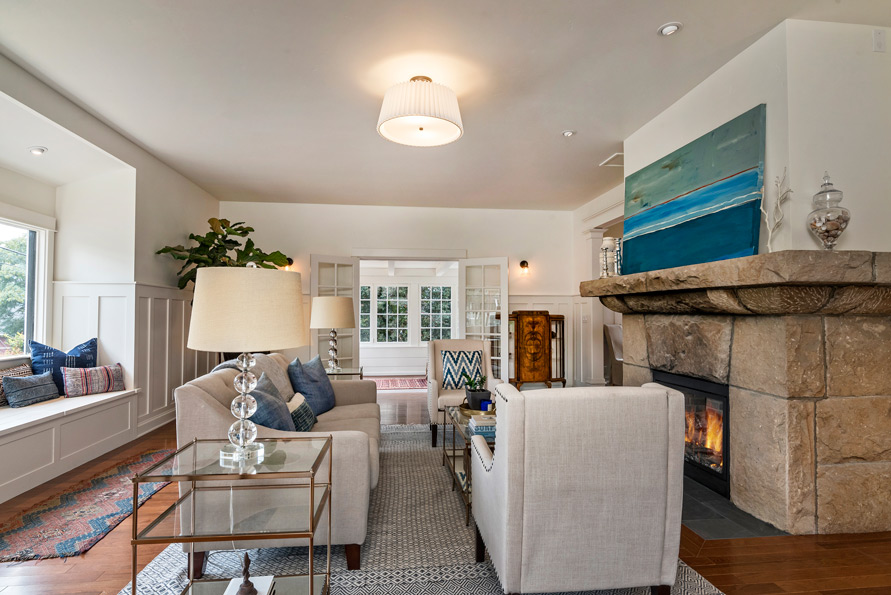 By Courtesy Photo