National Tamale Day was first celebrated on March 23, 2015. Santa Barbara native Richard Lambert, who's well known for his tamale-making classes and his Tamales-To-Go business, was integral in the holiday's creation. Here's how that happened.
Tell us about your roots. I was born in Santa Barbara. My great-great-grandfather settled here in 1869. From those days to this, Santa Barbara has been a big part of our family's life, and we're all huge tamale fans. Beach parties, potlucks, Fiesta celebrations — any time we get together, there's the fragrance of freshly made tamales in the air.
When did you start your tamale business? During my aunt's 90th birthday party in 2012, family members joked that it was time our home city had a tamale named after it. We voted, and that's how Santa Barbara Tamales-To-Go was born. I became the company owner and take care of the daily operations.
Our tamales combine family recipes along with traditional techniques I learned from Beatriz Ramírez, Mexico's celebrated "Tamale Queen." I traveled to her tamalería, in Coyoacán, where she taught me her ways of creating tamales. Blending her methods with my own, I developed our company's tamale style.
Our tamales are all about the filling and creating the right balance with the masa. Every tamale we make is 70 percent filling, so they are unusually plump and moist. We also wrap our tamales in parchment paper and tie the ends with colored strips of raffia that indicate the type of filling within.
What's your favorite tamale? I love salsa verde and consider it my signature dish. In fact, I feel salsa is the secret to a great tamale. It's where the flavor comes from. My favorite tamale is chicken made with salsa verde. It's also the most popular tamale on our menu. Both my chicken verde tamale recipe and salsa verde recipe are listed on the National Tamale Day recipe page.
Why create National Tamale Day? One day in 2014, I Googled "National Tamale Day" to discover there wasn't one. I couldn't believe it! More than 1,200 foods have their own day, even moldy cheese on October 9, yet no tamale day existed. That's what got the ball rolling for me to create a day for everyone to enjoy the wonderfulness of tamales.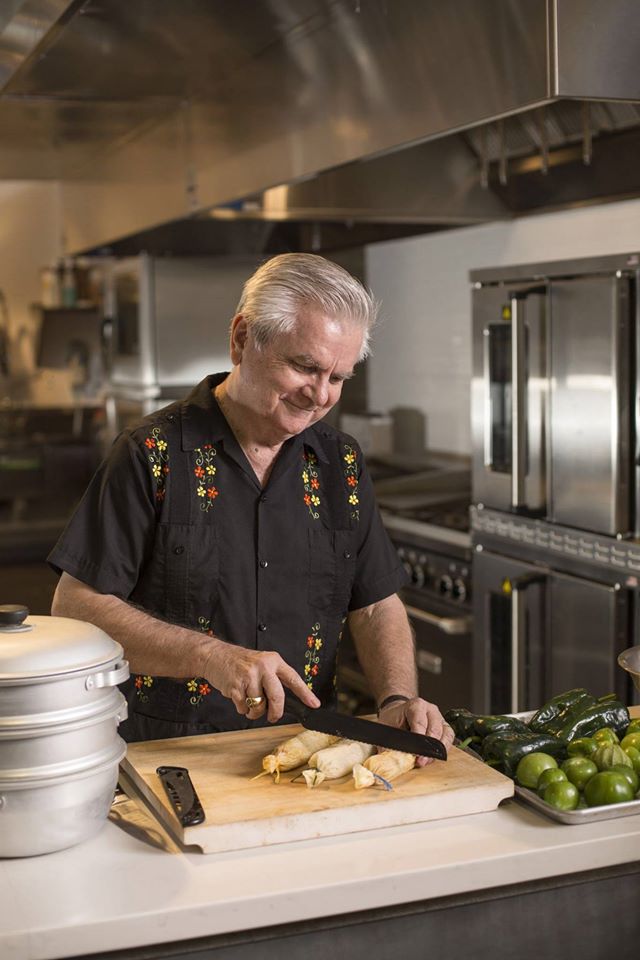 By Courtesy Photo