Just a few blocks away from the big Motel 6 that sits along Highway 101 on the north end of Carpinteria, the whole life cycle of lettuce is marching forward, minute by minute.
It starts as a seed, coated in a protective protein that helps with germination, and drops into a cell of peat moss, purchased by the truckload from Canada. It's watered and then moves methodically through acres of greenhouse, the sights shifting from brown squares to bright green sprigs, the aromas from rich soil to young vegetation. As the lettuce roots grow, they soak directly in flowing water, sucking up nutrients as needed.
Within a few weeks, when the heads are large, leafy, and ready to eat, the butter lettuce, watercress, and other species are loaded intact, roots and all, into plastic clam shells. They're then shipped to grocery stores throughout the United States, where you'll find them for sale as Pete's Living Greens, though also under other proprietary labels.
This is the ever-innovating vision of Peter Overgaag, a third-generation greenhouse grower whose parents came from Holland to start growing cut flowers in Carpinteria in the 1960s. Founded in 1970, their Hollandia Produce brand thrived into his parents' generation. By the mid-1980s, Overgaag was experimenting with new crops such as tomatoes and cucumbers. But like flowers, those were commodity crops, the price set by others, the competition fierce.
They eventually tried lettuce and developed a niche for "living" crops, grown hydroponically and sold with the roots on, the plants still essentially alive. About 10 years ago, they shifted entirely to lettuce and cress species, and last year, they rebranded the company as Pete's Living Greens. You can find them in many grocery stores around the country, from Vons to Whole Foods, as well as restaurants such as Via Vai in Montecito's Upper Village, where people always rave about the butter lettuce salad.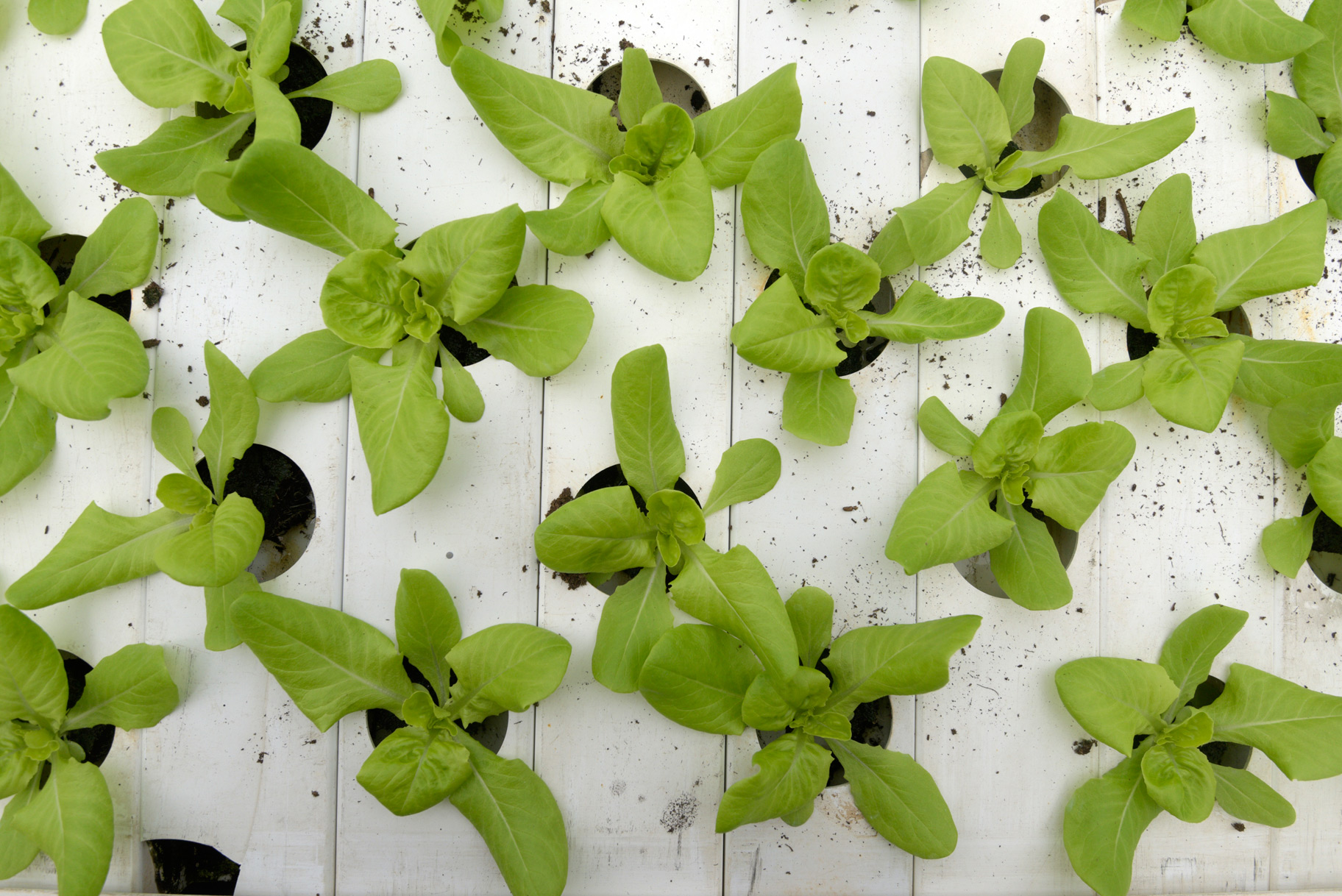 By Paul Wellman