One of my friends asked me recently whether it's frustrating to visit so many beautiful houses for sale. "Doesn't it make you jealous looking at what you can't have?" On the contrary. Visiting grand mansions and lovely estates doesn't make me covet them. Oh, sure, a laundry room would be nice. And I wouldn't say no to a fireplace. But I love my own little house. 
However, I will admit that once in a while I walk into a house that feels like it could be mine. It echoes my sense of style and confirms my vision of what my house can and will feel like when I put all the finishing touches on it. 
That's what I experienced last week when I toured the charming cottage for sale at 12 Rosemary Lane. I was enchanted before I even stepped foot inside. A Santa Barbara sandstone wall hugs the house, and three steps lead up through a flowering arched hedge with a white picket gate. A curved stone walkway introduces the front yard and the adorable house, with white wood siding and baby-blue shuttered windows and trim. As if the house itself weren't charming enough, it sits on one of the cutest streets in Santa Barbara: a quiet lane off Eucalyptus Hill and Barker Pass roads, dotted with several Moody Sisters–designed cottages.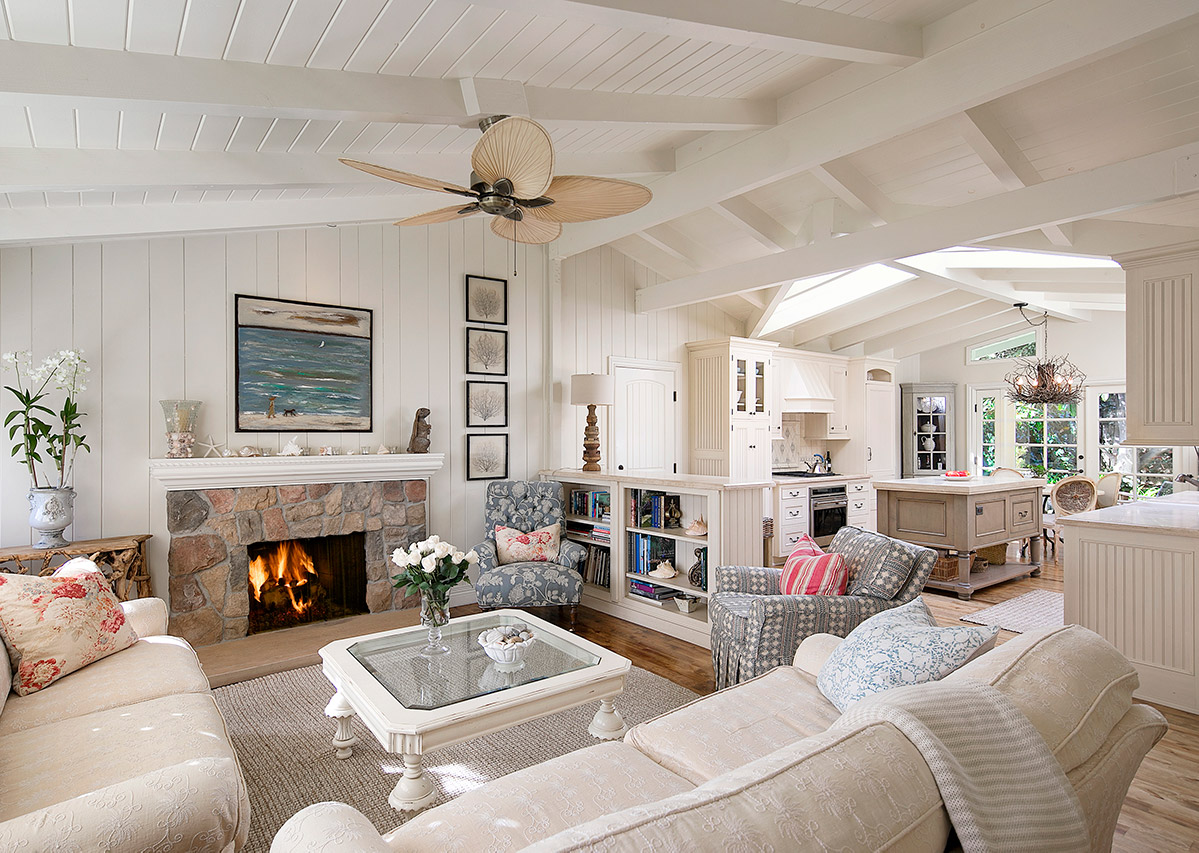 Jim Bartsch