The '70s and '80s were a weird time for California. A litany of sadistic killers with creepy monikers like the Zodiac Killer, Hillside Strangler, and Night Stalker made headlines almost daily. The stories that described their methods were even creepier. If the 72-year-old man arrested on April 24 is indeed the East Area Rapist, Golden State Killer, and Diamond Knot Killer, in Santa Barbara, Joseph DeAngelo is known as the Original Night Stalker.
His alleged list of crimes is staggering. Hundreds of burglaries and reports of prowling; at least 45 rapes, some victims as young as 13; a dozen or more murders — the list is growing as jurisdictions review their cold cases. Creepiest was a report in the Sacramento Bee about the East Area Rapist. A man who'd said at a town hall meeting that a rape wouldn't happen with a husband in the home became a victim, as did his wife. The rapist was at the meeting, said investigator Carol Daly. The assaults escalated from rape of single women to rape of women with children in the home, rape of women forced to tie up husbands, and then murder.
By the time a home invasion occurred on Queen Ann Lane in Goleta on October 1, 1979 — tied up, the couple tried to escape and screamed, scaring their assailant away when a neighbor responded — the killer was known to have shot two people in Sacramento, Katie and Brian Maggiore, in February 1978. According to media reports, the area was in an uproar; 37 women and girls had been raped in the last couple years, and they reported their assailant wore a ski mask and spoke in a growl through clenched teeth. DeAngelo had joined the police department in Auburn, a town about a half-hour drive northeast of Sacramento, in 1976. He was fired in September 1979 when caught shoplifting dog repellent and a hammer from a drug store.
Jeff Klapakis was a young patrol officer in Goleta in December 1979, fresh out of the academy. He recalled rolling out to a condominium on Avenida Pequena to assist in the investigation of the deaths of surgeon Robert Offerman and psychologist Debra Alexandria Manning, who'd been tied up and shot. He and his partner were waved off at the time, but investigators had them scour the neighborhood for months. Klapakis noted San Jose Creek, which ran nearby, and the paths that went through the trees to the homes fit a pattern that became familiar to detectives. The police believe the killer burglarized five homes late that evening before he murdered the two.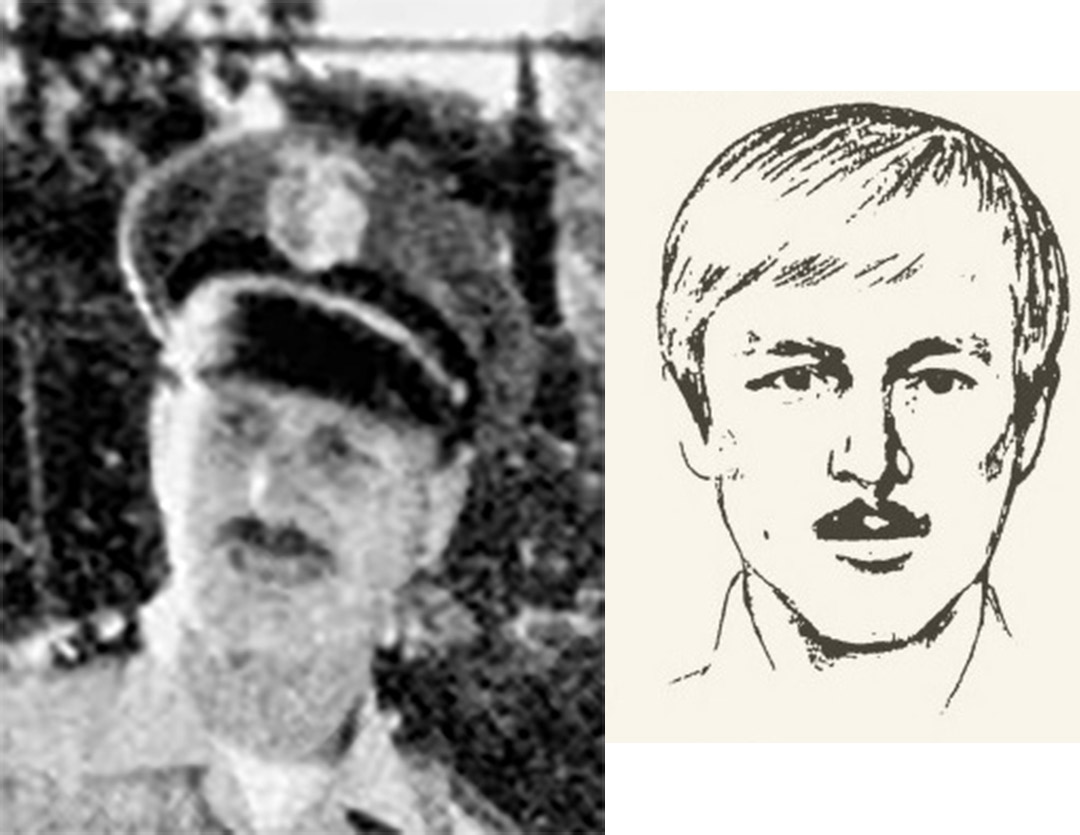 Courtesy Photo