The allure of 2084 Alisos Drive in Montecito begins well before one even sees the house.
I visited on a recent bright, sunny afternoon and entered through impressive iron gates. My head swiveled right and left and right again as my attention was drawn to the variety of cacti and palms lining the curving drive. It was apparent that I was approaching something special.
I parked and walked up a short flight of Santa Barbara stone steps flanked on each side by palm-tree sentries and colorful plants. The stairs provide just enough elevation to keep the house hidden from view until one reaches the top of the steps, resulting in a dramatic reveal.
A swath of lawn split up the middle by a freeform flagstone path leads toward a long, low façade composed of a series of archways running the length of the house. Each arch is framed by blooming bougainvillea that seems to both protect and soften the house at the same time, like a decorative magenta armor.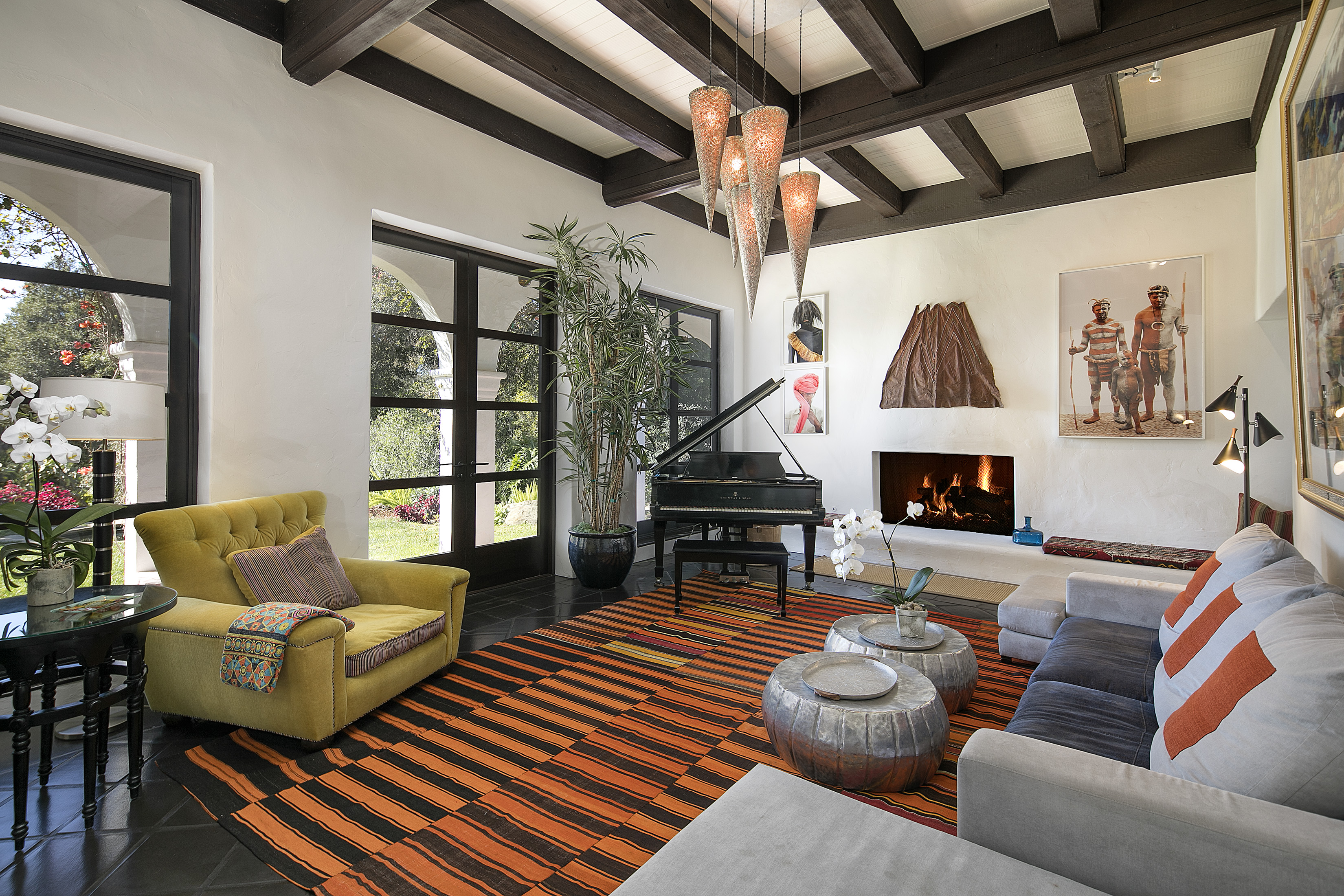 Jim Bartsch