Armed with colored markers, big notepads, and the kind of breezy energy that comes with a freewheeling brainstorm session, a few dozen city leaders spent Tuesday morning spitballing ideas on how to gird Santa Barbara's economy against the next natural disaster and how to spark new life into a comatose State Street corridor.
Hosted by the Impact Hub in its satellite Chapala Street space, the event was organized by Women's Economic Ventures and City Hall staff. It featured a who's who of government executives and business operators ​— ​from the city's chief building official to the owner of Jeannine's bakery to an aide from the governor's office ​— ​and was emceed by a peppy Brooklyn rapper named Dyalekt. By the end, Dyalekt heard dozens of proposals ​— ​some new, others voiced many times before ​— ​and had the whole room beatboxing.

During the first breakout session on the next disaster, or "disruption," as organizers called it, groups suggested drafting a clear transit plan that outlined detours and what modes of transportation were operating where. An online clearinghouse of information could be created, they said, that listed stores and restaurants that were still open, as well as work opportunities. An ombudsman, or "recovery czar," would facilitate communication and cooperation across agencies, and a temporary reprieve from certain rules and regulations would help struggling business get back on their feet. Announce volunteer opportunities, the groups advised, offer insurance support, and be quick about organizing a shop-local campaign.
On the topic of State Street ​— ​currently afflicted with 34 vacancies ​— ​the groups suggested implementing a consolidated permitting program, creating an economic development director position at City Hall (something many other cities have but Santa Barbara lacks), and encouraging an organized coalition of businesses to collectively negotiate rent terms with landlords.
Sarah York Rubin, director of the county's Office of Arts & Culture, talked about creating new identities for existing blocks or capitalizing on ones that already exist, like the grouping of live music venues along the 500 block or the entrepreneurial-minded businesses in the 1100 block. Others brought up the concept of creating "anchor experience" venues ​— ​such as an arcade or bowling alley ​— ​that would cater to young people and their families and draw in other businesses with similar target demographics.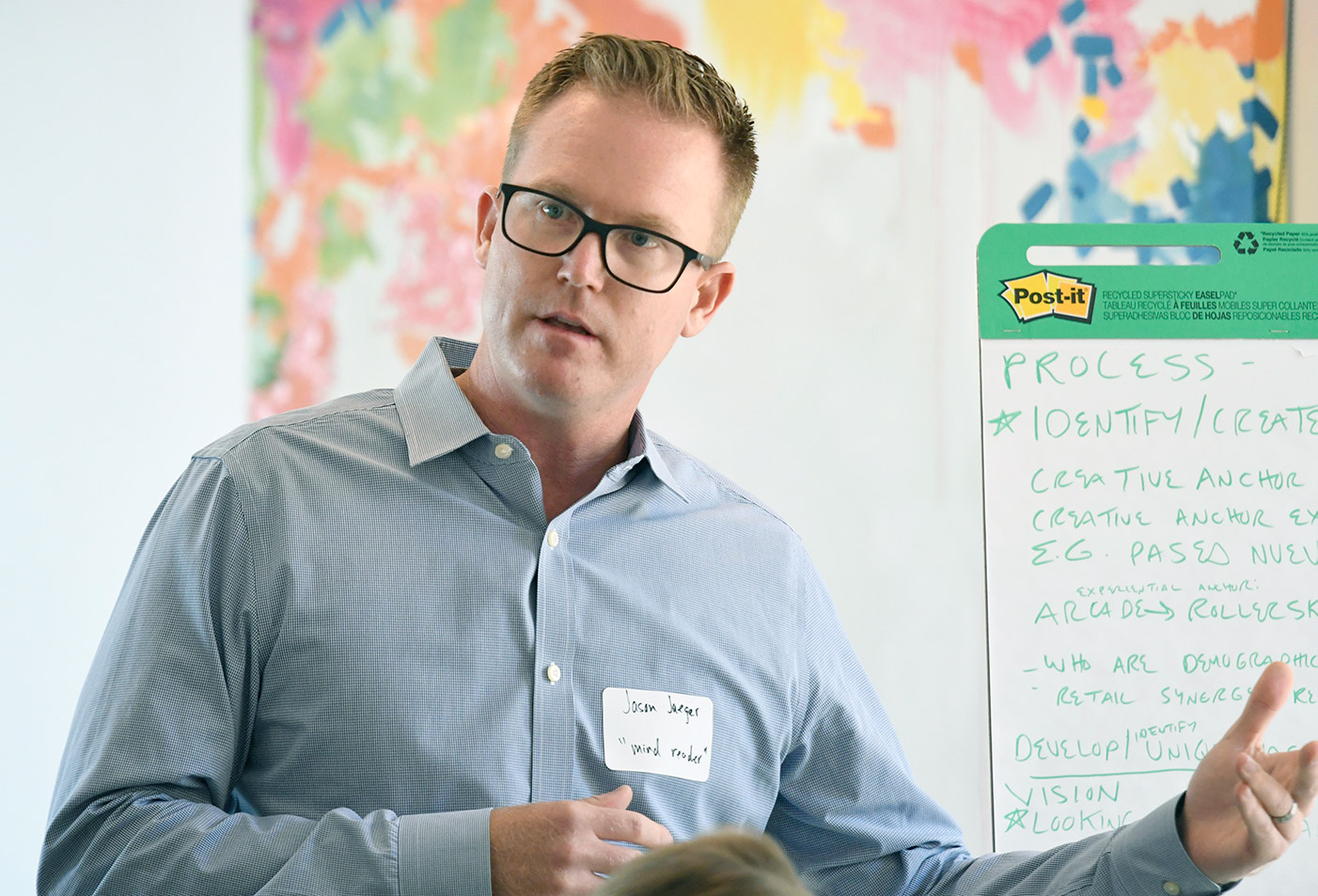 By Paul Wellman