If this week's skirmish over dead animal photos provides any indication, prosecuting attorney Kevin Weichbrod could find himself severely challenged throughout the three-month trial now getting underway against Plains All American Pipeline LP, now facing criminal charges over its 144,000-gallon oil spill along the Gaviota Coast in May 2015.
Weichbrod is arguing the pipeline company was criminally negligent. "It wasn't a question of 'if,'" Weichbrod repeated multiple times during his opening arguments, "so much as a question of 'when.'" The company, Weichbrod charged, either knew or should have known that a stretch of its pipeline known as Line 901 was so corroded that 90 percent of its thickness had been eaten away. Weichbrod maintained that Plains failed to follow its own safety procedures in keeping its pipes in good repair and then that it violated federal reporting requirements after the oil sprayed onto the beach and into the ocean as if shot out of a fire hydrant.
To make his point, Weichbrod beamed dramatic photos of dead sea creatures ​— ​a dolphin, a sea lion pup, and an oil-blackened brown pelican ​— ​on a large screen in Judge James Herman's courtroom. Their deaths are part of the criminal allegations filed jointly against Plains by Santa Barbara District Attorney Joyce Dudley and California Attorney General Xavier Becerra. Plains hired Gary Lincenberg, a white-collar courtroom gunslinger out of Los Angeles, to shoot holes in Weichbrod's argument. He wasted little time in commencing fire.
Speaking of the dead dolphin, Lincenberg told the jurors, "There's no oil in it, there's no oil on it, and yet we're charged with the crime of killing it." Lincenberg said a necropsy performed on the dolphin at Sea World revealed it had died from long-festering chronic causes, but not anything sudden or acute like an oil spill. Likewise, he noted, the dead sea lion pup ​— ​whose image he acknowledged was "heart-wrenching"— had likely died from other causes. Zooming into a close-up of the sea lion pup's neck, Lincenberg highlighted two puncture wounds that he said indicated death by marine predator. Deploying similar close-ups on the dead pelican, Lincenberg showed the presence of fishing line wrapped around its beak. Most likely, he argued, the bird died first; its body later lathered in spilled oil.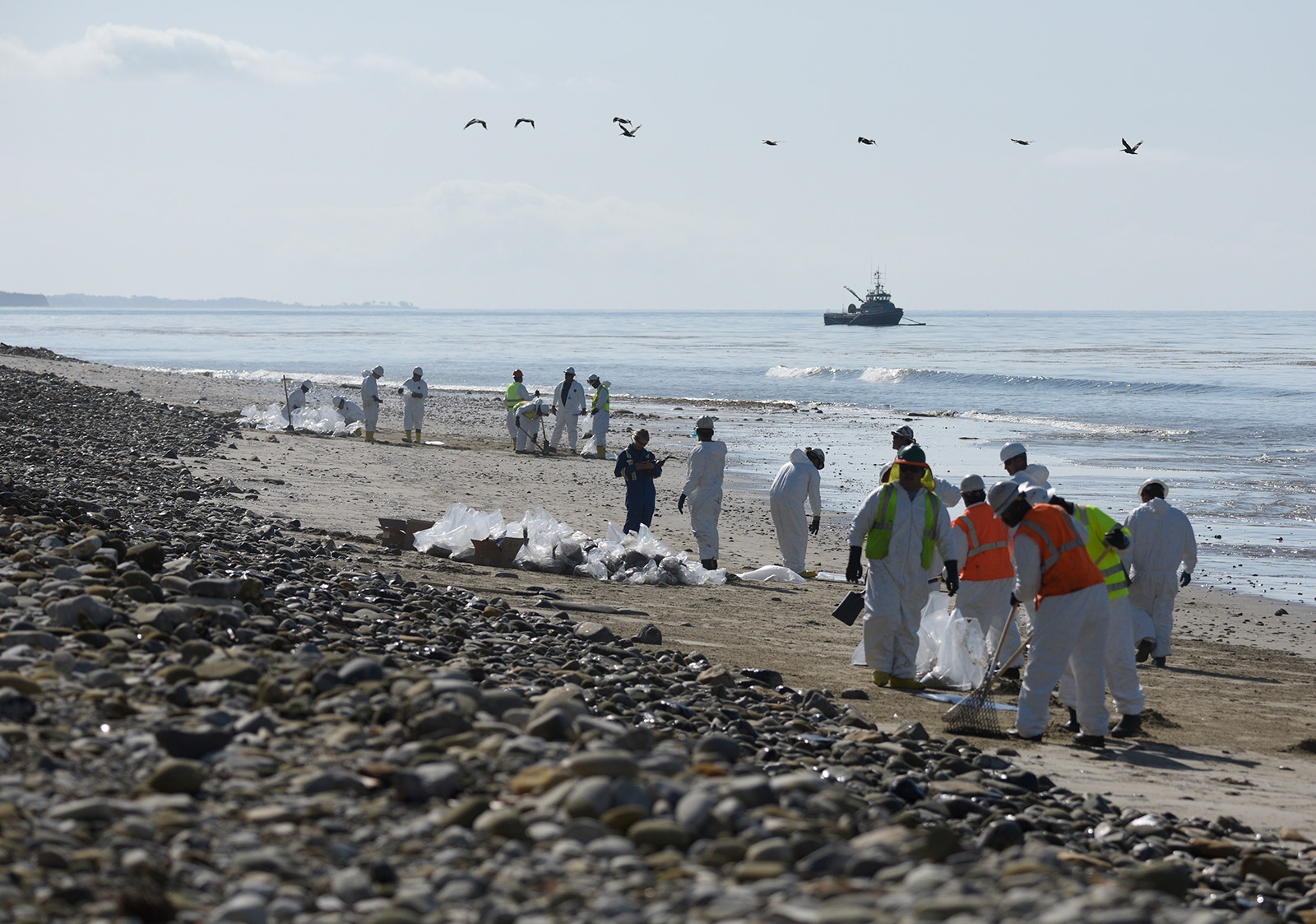 By Paul Wellman (file)