Erik Talkin celebrated the 10 years he's spent running the Foodbank of Santa Barbara County by publishing a book titled Hunger into Health. About the same time, the federal government issued brand-new statistics showing Santa Barbara County has the highest rate of child poverty in California, a grim punctuation mark underscoring the urgency of the Foodbank's mission. Around town, Talkin is a hard guy to miss, a signature hat always perched on top of his head. In person, he's focused and to the point, almost bristly. He's got things to do. He took a few minutes out of his schedule to discuss the changes he's seen — and the changes he's making — with Santa Barbara Independent writer Nick Welsh. The following is an edited version of their talk.
In 10 years, how has the hunger picture in Santa Barbara changed? I think total numbers have zigzagged over that time. In 2008 there was just a huge spike.
It began to tail off in 2010. But I think we're seeing more and more now, just a systemic level of poverty and hunger that is very, very hard to break out of. Some statistics have just come out about child poverty rates; we're looking at a 28 percent child poverty rate in Santa Barbara County.
How does that compare across the state? I think we are the worst at the moment. We're right up there. We're past L.A. And then about 7 percent of those are people who are considered to be living in deep poverty.
What's deep poverty as opposed to poverty? Poverty is defined as $30,000, I believe, for a family with two kids in Santa Barbara County. Deep poverty is half that. If we have 400,000 people in the county, then we're looking at about 150,000, 160,000 who are living on very little money.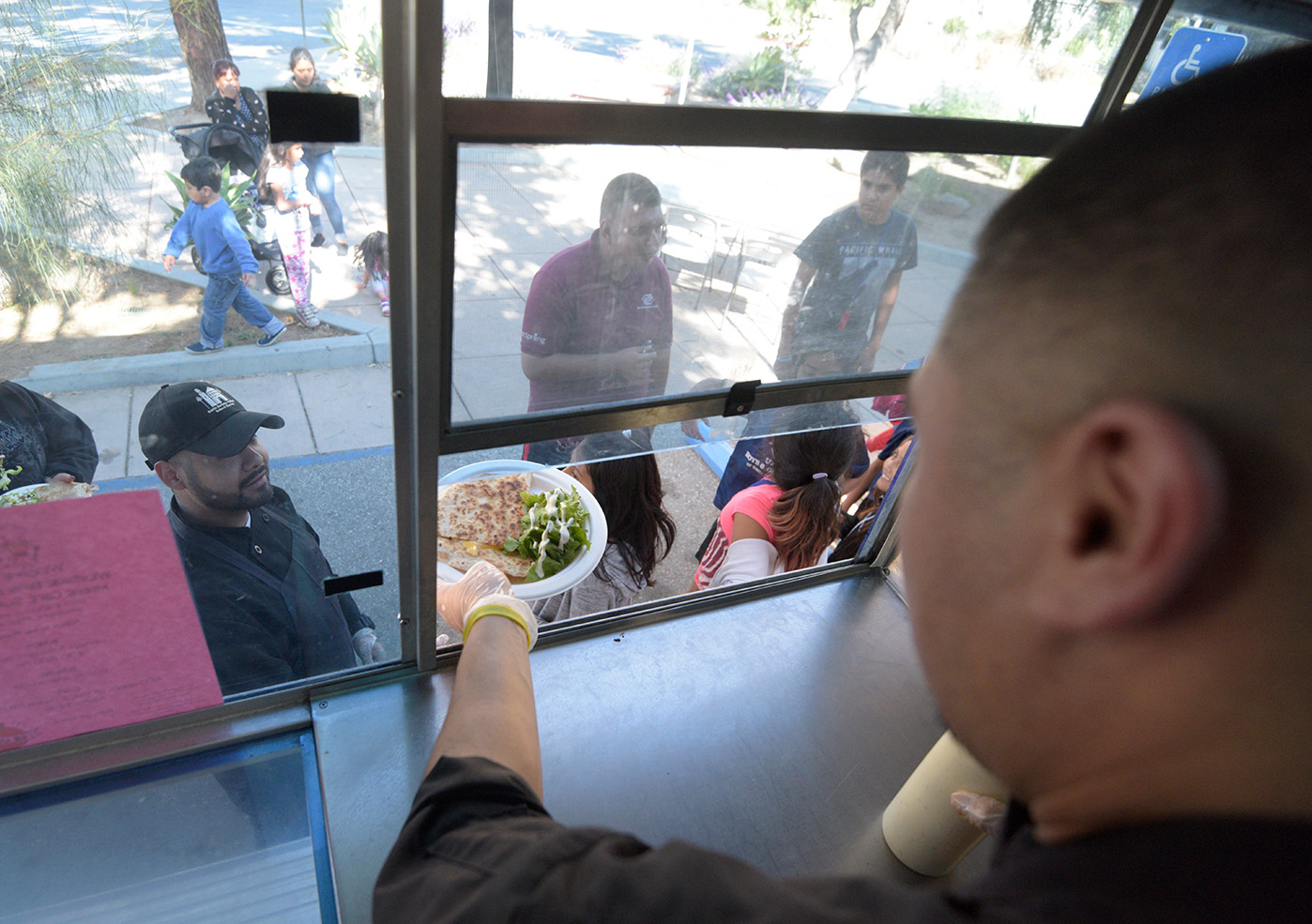 By Paul Wellman