Tuesday night, Santa Barbara's Democratic Party activists were giddy with victory, drunk with relief, and exhausted from sunup-to-sundown canvassing. While the 26 House seats the Democrats picked up may not qualify as the much-heralded midterm Blue Wave, the victory was decisive and sizable nonetheless. "We finally get a little blue in California," shouted an exultant Congressmember Salud Carbajal during a party held at the downtown restaurant Viva.
While the outcome of Carbajal's race against Republican Justin Fareed was never remotely in doubt, the margin of Carbajal's victory took even his own campaign by surprise. Carbajal didn't just win; he beat Fareed like a tin drum, winning by 12 points district-wide. Two years ago, Carbajal beat Fareed by six points. Santa Barbara voters threw themselves into this year's midterms with record-setting passion, spurred into action by the first two years of President Donald Trump. Fareed, who works at a medical supply company started by his parents, relentlessly accused Carbajal — a Mexican immigrant — of putting public safety at risk by allowing so-called dangerous criminal immigrants to cross the border unimpeded. Even with no marquee nail-biters on the ballot, Santa Barbara's Democratic Party registration surged in record numbers for a midterm election. At the same time, Republican numbers tanked; since the June primaries, No Party Preference voters now outnumber registered Republicans in Santa Barbara County. This mirrors statewide trends.
Carbajal now embarks on his second term in Congress with Democrats firmly in control of the House and Republicans having expanded their control of the Senate. "It's a little surreal," Carbajal conceded. "I've never been here before. It's all a new journey." With a House majority, Carbajal said Democrats will now be able to get bills out of committee and onto the floor for votes. "We'll be able to investigate, to ask questions, and to make things more transparent," he promised. During his speech, Carbajal talked about using the federal government to help find new jobs for the 1,500 PG&E employees who are losing theirs in San Luis Obispo with the closure of the Diablo Canyon nuclear power plant. He talked of getting something done about climate change and strengthening provisions of the Affordable Care Act. But mostly Carbajal railed against the culture of what he called "corruption and division" fostered by the Trump White House.
Since moving to D.C., Carbajal has shared an a apartment with two other congressmembers, one being the party's new rock star Beto O'Rourke, who just lost a cliff-hanger to Texas Republican Ted Cruz for Senate. "I think he should consider running for president," Carbajal said of his roommate. Later in the evening, O'Rourke would tweet that he harbored no such aspirations.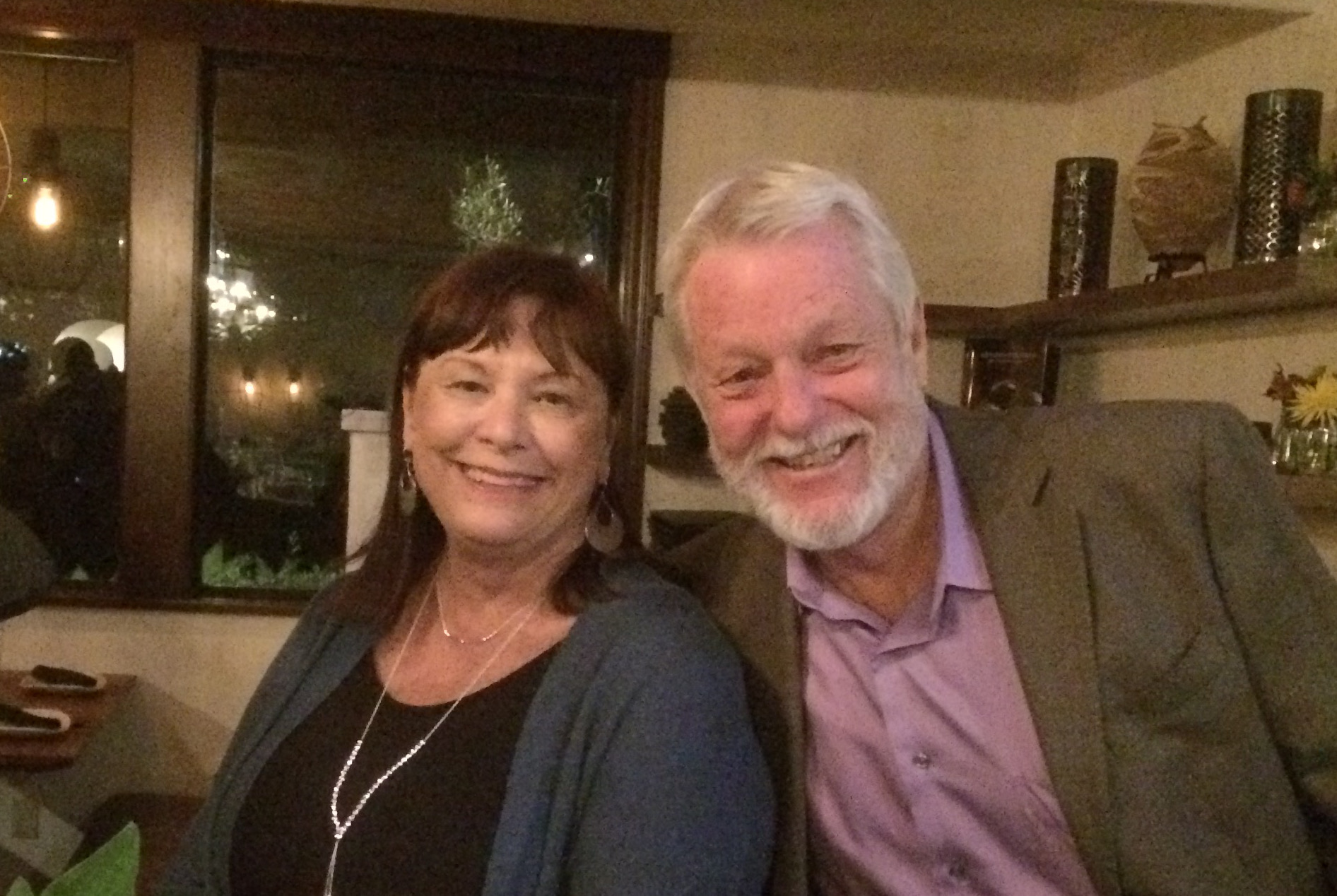 By Jean Yamamura