Amber Vander Vliet always knew she was going to own a bakery. At 16, she was clocking in at 5 a.m. for an East Bay pastry internship at Lafayette Park Hotel; in college, she was icing cakes at the Utopia Bakery between business courses at Cal Poly in San Luis Obispo. Even when Vander Vliet's career path veered into the world of corporate design, the allure of spun sugar and butter was too heady to ignore.
"I hadn't baked for years, and one article made the desire come flooding back," she recalled, describing her decision 10 years ago to fill a vintage trailer with test kitchen cupcakes and haul it over to a neighborhood winery in Los Olivos. That afternoon, Enjoy Cupcakes was born.
A decade later, Vander Vliet is the Central Coast's go-to artisan for all things baked and beguiling, known for impeccably designed cakes swirled and studded with naturally dyed frostings and filled with fresh fruit curds and velvety mousses. Her petite versions hold court in her Los Olivos and Santa Barbara cupcakeries, while she navigates upwards of 200 wedding cake orders a year — not to mention another staggering 800 special-occasion cake orders for everything from anniversaries to retirements — in an offsite commercial kitchen.
"People always ask me how I stay fit being around cake all day," she laughed. "But when you bake at the level we do, it's a serious workout."
The life of a professional baker is an unrelenting exercise in premeditation and discipline, with grueling hours that begin just as the most dedicated clubgoers are tucking themselves in for the night. Armed with meticulous organizational skills and a formidable work ethic, Vander Vliet adheres to a demanding daily routine that belies her easygoing demeanor. "Amber is a machine," emphasized husband Kevin Vander Vliet, before adding, "What she does, creating hundreds of personalized experiences that she can never duplicate, is pure artistry."
Here, we peek inside of Amber's sleek, industrial kitchen and plunge into her butter-fueled world to experience a day in the life of an artisan baker.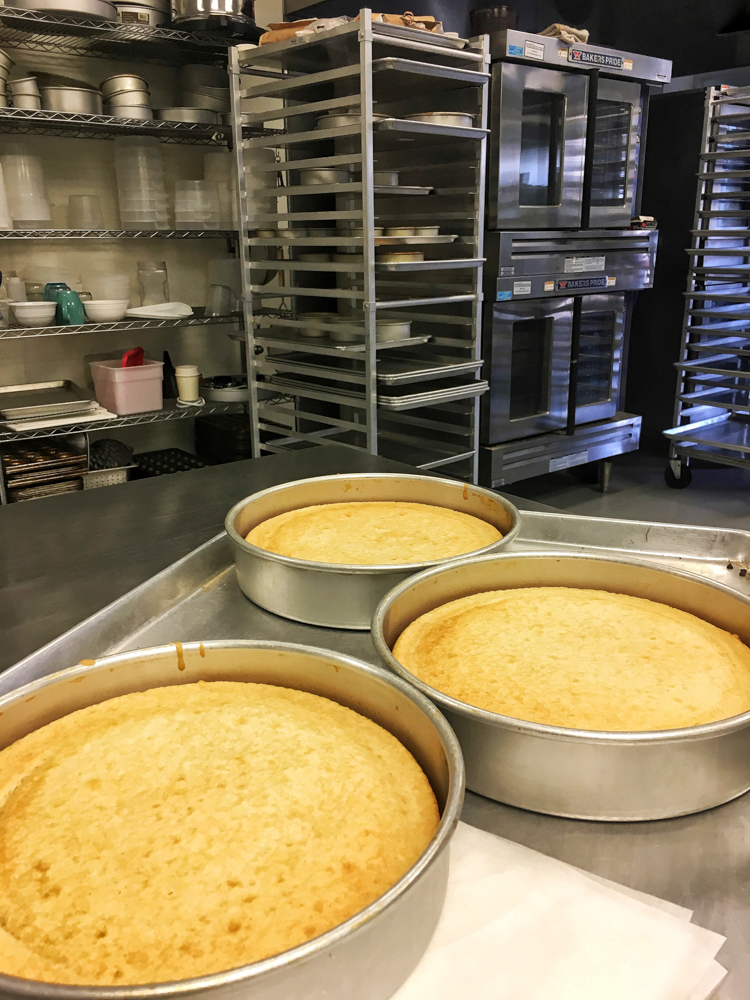 Ninette Paloma