"I'm here because I enjoy what I do," says Mollie Ahlstrand, the five-foot-tall talent, heart, and tenacity behind Mollie's on State Street, speaking with the well-worn clarity of someone who's been in the industry for decades.
As I look around her new establishment, which opened in June, I see diners happily slurping up plates of freshly made pasta and digging into bowls teeming with fresh mussels and fish bathed in an irresistible tomato sauce. Ahlstrand's passion for cooking is palpable in every dish, but I realize that there's more to the story than that. She's dancing from table to table, laughing with guests like old friends, giving hugs goodbye, her face beaming as she doles out enthusiastic cries of "Ciao bella!" It's obvious that Ahlstrand's dynamic personality is also a key ingredient to her success.
Such warmth is why the new location is already earning lines out the door. The original Trattoria Mollie, which opened on Coast Village Road a quarter century ago, was a beloved locals' haunt as well. Said Ahlstrand, "The customers are who make me who I am."
Born in the small Ethiopian town of Mekele, Ahlstrand was raised in a traditional Muslim household and forced into an arranged marriage at 14. She had her son, Ali, at age 15, eventually divorced her first husband, and moved to Addis Ababa. Longing to move to the United States to get better health care for her son, who was born with hip problems, Ahlstrand met a group of American film students and faculty from Brooks Institute who were visiting Ethiopia. Brooks faculty member Rex Fleming granted her a scholarship to attend the Santa Barbara–based photography school. She was 26.
While working at a Hallmark store, Mollie met her future husband Robert Ahlstrand. After studying political science at UCSB, she decided that she wanted to study Italian cooking, so she and Robert took a trip to Rome.
"I didn't go with the intention of making a big change in my life, but once we got to Italy, I had an epiphany: I didn't just want to take a cooking class or two," she recalled. "I wanted to stay for the duration that it took to learn to be a professional cook."
Robert returned home, but Mollie immersed herself in culinary training for the next several years, apprenticing with chefs in Rome, Umbria, and Bologna. She credits her time at Arturo's Ristorante da Arturo in Rome for teaching her to make incredible pasta, as well as her famous polpette alla Mollie, which are Italian meatballs made with turkey, spices, and raisins in tomato sauce.
"I was far from home, but I had also found my other home: cooking," she said. "Italian cooking came as naturally to me as breathing."
Armed with skill and drive, Ahlstrand returned to the United States, did some consulting and chef training in Seattle, and then opened Trattoria Mollie, first in Santa Barbara in 1992 before moving to Coast Village Road two years later.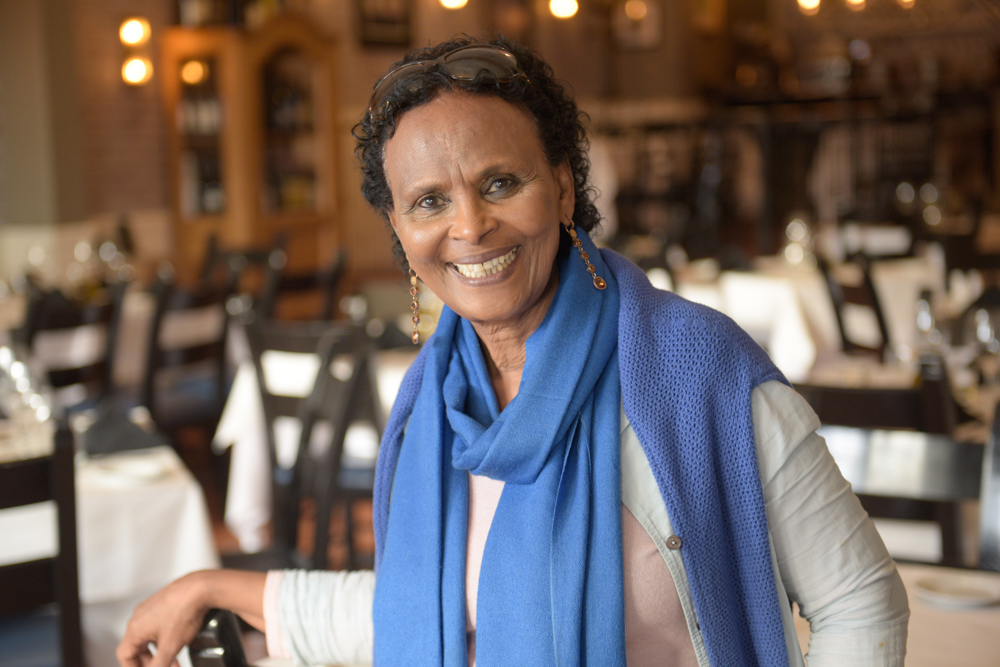 By Paul Wellman