The tasting room experience is the gasoline of the wine industry's direct-to-consumer engine. DTC, as it's called, is the most profitable type of business since wineries can sell their bottles for the desired price rather than at a deep discount, which is what must be done for retailers and restaurants. But as wineries proliferate nationwide, the tasting room, which once felt special and exclusive, is becoming commonplace, so estates everywhere are strategizing on how to stop their DTC fuel from getting further watered down.
"Providing an elevated experience" is the leading tactic now, adopted by optimistic producers from Napa to Paso Robles, and now being employed in the Santa Ynez Valley by Brave & Maiden Estate. Generally speaking, it means providing visitors with a more informed, comfortable, and longer tasting, almost always in an opulent setting that's just as transcendent as the wine, and usually with a choice between multiple formats.
That's the basic formula for Brave & Maiden, which opened to appointment-only visitors in September (though will take last-minute visitors if they have space). Since I first wrote about them in 2015, the winery — which was started in 2011 by the Indonesian industrialist Rizal Risjad and managed by family friend Jason Djang, who works for YouTube during the day — has stayed true to their charted course of becoming one of the region's top-tier properties.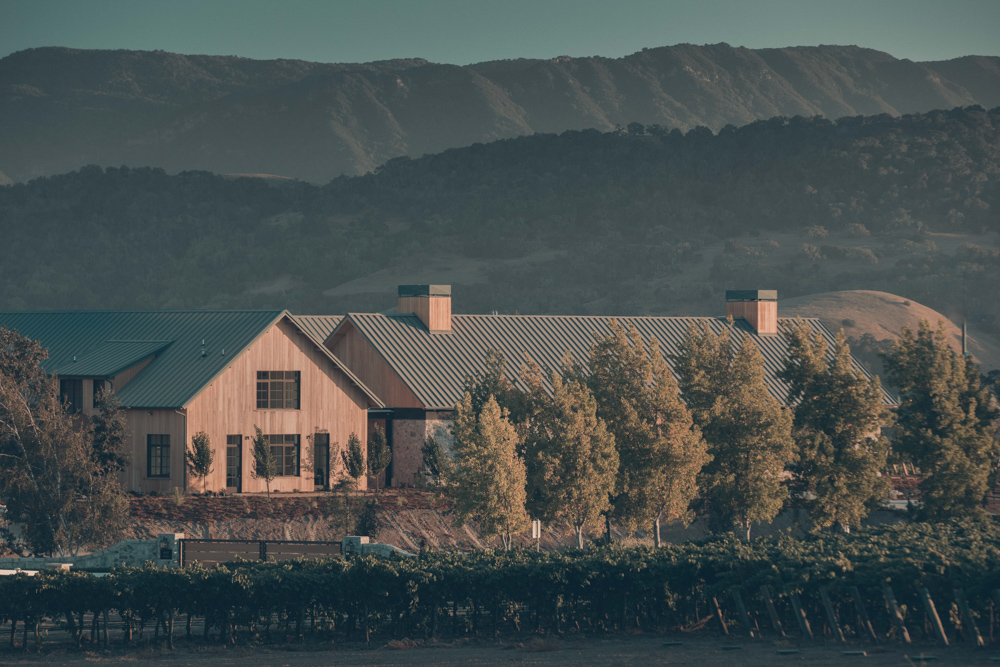 By Courtesy Photo